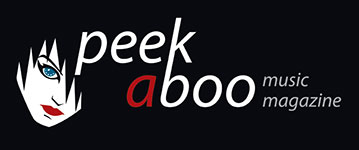 like this movie review
---
CARADOG W. JAMES
The Machine
Movie
Science Fiction
[70/100]

Splendid Films
09/06/2014, Didier BECU
---
There's something going on in the UK concerning science fiction movies. These days you can see in the theatres the excellent Under The Skin by Jonathan Glazer (who is now already be named the new Stanley Kubrick), but you can easily add The Machine by Caradog W. James to that list.
We don't know exactly which time it is, but somewhere in the future the world has collided with China. The arms race has reached a sad height. Indeed, so far not really so much science fiction after all. But good, Caradog W. James draws the line further as Vincent McCarthy (Toby Stephens) is able to make ingenious implants for wounded soldiers that will make them stronger than before. But still McCarthy sees it all from a distance as a clone will always be a clone, he thinks. That's right, at least till the moment programmer Ava (Caity Lotz, in an earlier life the dancer from Lady Gaga) enters the stage. This good looking lady has developed the ideal program that makes it possible that androids are indeed acting like real humans. McCarthy immediately hires her as not only he wants to use this program to eliminate crazy Chinese soldiers, but also because he wants to save his terminal ill daughter. At that moment Ava got shot.

The Machine is surely not the first (and not the last) film. Not eventhe best or most original in his kind, but visually surely one of the most best I've ever see. And that's stunning for this movie that has been completely made in Wales and in comparison with his Hollywood-colleagues with a tiny budget. It's only in the final phase that James uses extreme violence as for the rest, The Machine is one great visual spectacle!
Of course you'll notice that Caradog W. James is in the first place a film fan himself! There is for instance the scene in where the android learns to laugh and that is of course a reference to Cameron's Terminator 2: Judgement Day. Or what about the splendid score by Tom Raybould that sounds a bit like the Blade Runner-one by Vangelis?
The Machine recently was one of the favorites at the Brussels International Fantastic Film Festival and won awards at the British Independent Film Awards, the Raindance Film Festival and the Toronto After Dark Film Festival. All deserved.
The Machine is now out on both DVD and Blu-ray on Splendid Films. Recommended!
Didier BECU
09/06/2014
---
Er broeit wat in het Verenigd Koninkrijk op het vlak van de sciencefictionfilm. Binnenkort kun je in de zalen de geniale Under The Skin van Jonathan Glazer (nu al de opvolger van Stanley Kubrick genoemd) gaan zien, maar ook The Machine van regisseur/scenarist Caradog W. James past mooi in dit rijtje.
Het precieze tijdstip weten we niet, maar ergens in de toekomst is de wereld slaags geraakt met China waardoor de wapenwedloop duizelingwekkend de hoogte is ingegaan. Inderdaad, tot nu toe klinkt dat verre van een sciencefictionverhaal. Maar goed, gelukkig ligt de toekomst bij Caradog W. James nog wat verder in het verschiet, want Vincent McCarthy (Toby Stephens) kan er voor zorgen dat gewonde soldaten ingenieuze implantaten krijgen waardoor ze nog sterker worden dan voorheen. Dat klinkt bij het Britse Ministerie van Defensie als muziek in de oren. Maar toch bekijkt McCarthy het allemaal vanop een afstand: een kloon blijft namelijk altijd een kloon. Ten minste tot op het moment dat hij samen met techneut Ava (Caity Lotz, in een vroeger leven nog danseres voor Lady Gaga) op het ideale programma botst waardoor androïdes als twee druppels water op echte mensen lijken. McCarthy heeft dit programma niet alleen nodig om de wereld van krankzinnige Chinezen te redden, ook wil hij het brein van zijn terminaal zieke dochter met dit programma bewerken. Bijna tegelijkertijd wordt Ava die door McCarthy ondertussen in dienst is genomen door een schotwond gedood.
The Machine is zeker niet de eerste prent over menselijke klonen en het zal ook zeker niet de laatste zijn, ofschoon dit soort films volgens sommige wetenschappers behoorlijk reëel begint te worden. Deze film die trouwens volledig in Wales is gedraaid is ook niet de beste in zijn soort, zelfs niet de origineelste, wel één van de visueel meest verbluffende. En dat is toch een hele verdienste voor een prent (die in vergelijking met zijn collega's uit Hollywood) met een habbekrats werd gedraaid. Het is alleen maar in het slot dat James zich tot gratuit geweld laat verleiden, maar de rest van de film is één groot visueel spektakel.
Natuurlijk zie je ook dat Caradog W. James in de eerste plaats een filmfan is. De scène waarin de robot leert glimlachen is meer dan zo maar een knipoog naar Terminator 2: Judgement Day en de excellent score van Tom Raybould lijkt inderdaad verdraaid veel op die van Vangelis uit Blade Runner. Onlangs was The Machine tijdens het Brussels International Fantastic Film Festival één van de favorieten en dat is meer dan terecht. Ook op de British Independent Film Awards, het Raindance Film Festival en het Toronto After Dark Film Festival ontving deze prent heel wat (oververdiende) prijzen. De film werd in de Benelux regelrecht op de dvdmarkt gegooid en is nu zowel op dvd als Blu-ray via Splendid Films uitgebracht. Een kans geven is dus de boodschap!
Didier BECU
09/06/2014
---
---