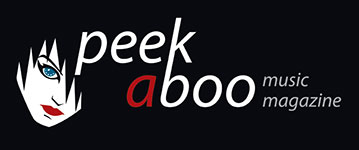 like this cult movies review
---
CARL FRANKLIN
One False Move
Movie
•
Cult movies
Crime
[67/100]

Columbia Tristar
23/01/2015, Didier BECU
---
The reason we like to talk about classics is of course because in the past lots of gems have been made. Titles you probably look over when you prowl through the bargains. One False Move is probably unknown to most readers and therefore a good example.
This small-scale production was from the beginning condemned to land on the video market, but because renowned critic Roger Ebert praised the film, One False Move was shown in a few American theatres. Besides a footnote in film history, there is not much left. And yet, the result is a nice combination of a modern film noir and road movie.
The story begins with a brutal murder in L.A., committed by a trio: the intelligent Lenny 'Pluto' Franklyn (Michael Beach), the psychopath Malcolm Ray (Billy Bob Thornton) and femme fatale Fantasia (Cynda Williams). They don't have a real reason for their excessive violence. The three flee to the secluded Star City, the birthplace of Fantasia. The FBI suspect the three to go there and waits for them with the help of the lanky Sheriff Dale "Hurricane" Dixon (Bill Paxton).
The scenario is written by Tom Epperson and (by then) the complete unknown Billy Bob Thornton. There is surely nothing new in this film, but because it hovers between the mysticism of Twin Peaks and the violence of Michael Mann, One False Move is interesting until the last second.
For the first time Billy Bob Thornton plays the role of an utter fool, a character that he later would repeat several times and that would make him world famous. the entire cast plays exquisitely, especially Cynda William,s who has been noted in Mo 'Better Blues by Spike Lee (and subsequently ended up in obscure films). Director Carl Franklin became famous for the first Denzel Washington films (Out Of Time or Devil In A Blue Dress), while he was an actor himself who showed up in popular series like Alf, The A-Team, Hill Street Blues and MacGyver.
Perhaps today One False Move has been deleted from the Sony catalogue, but you can find the disc regularly at flea markets and on Amazon.
Didier BECU
23/01/2015
---
De reden waarom we het graag over klassiekers hebben, is natuurlijk dat er in de grote hoop films die er in het verleden zijn gemaakt een heleboel vergeten parels zitten. Titels waar je overheen kijkt als je grasduint in de uitverkoopbakken. One False Move is wellicht bij een heleboel lezers volslagen onbekend is en een goed voorbeeld daarvan.
Deze kleinschalige productie werd vanaf het begin sowieso naar de videomarkt doorverwezen, maar omdat de befaamde criticus Roger Ebert er vol lof over was, werd One False Move alsnog in een paar Amerikaanse steden vertoond. Behalve een voetnoot in de filmgeschiedenis, heeft het niet veel uitgehaald, want nu nog kent geen mens deze film die een aardige combinatie is van een moderne film noir en een roadmovie.
Het verhaal begint met een hondsbrutale moord in L.A., die wordt gepleegd door het trio dat bestaat uit de intelligente Lenny 'Pluto' Franklyn (Michael Beach), de psychopaat Ray Malcolm (Billy Bob Thornton) en femme fatale Fantasia (Cynda Williams). Een echte reden voor het excessieve geweld hebben ze niet. De drie vluchten naar het afgelegen Star City: de geboorteplaats van Fantasia. Het FBI vermoedt dat de drie dat van plan zijn en wacht met behulp van de slungelachtige sheriff Dale 'Hurricane' Dixon (Bill Paxton) de misdadigers op.
Het scenario dat door de toen door Tom Epperson en de volslagen onbekende Billy Bob Thornton werd geschreven, biedt niks nieuws, maar doordat de film zweeft tussen de mystiek van Twin Peaks en het geweld van Michael Mann, kijk je One False Move tot de laatste seconde geïnteresseerd uit. Voor het eerst vertolkt Billy Bob Thornton de rol van een volslagen gek, een typetje dat hij later meermaals zou herhalen en dat hem wereldberoemd zou maken. Eigenlijk speelt de hele cast voortreffelijk, vooral Cynda Williams die werd opgemerkt in Mo' Better Blues van Spike Lee (en nadien alleen in obscure films belandde). Regisseur Carl Franklin werd vooral bekend door de eerste Denzel Washington-films (Out Of Time of Devil In A Blue Dress), terwijl hij als acteur vaak te zien was in populaire reeksen (Alf, The A-Team, Hill Street Blues en MacGyver).
Wellicht is One False Move uit de dvd-catalogus van Sony geschrapt, maar je komt het schijfje nog regelmatig tegen op rommelmarkten en op Amazon. Meenemen is de boodschap!
Didier BECU
23/01/2015
---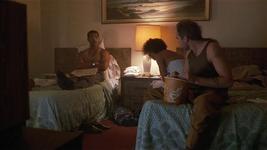 ---