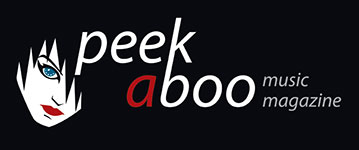 like this movie review
---
CARL RINSCH
47 Ronin
Movie
Action
•
Martial Arts
[52/100]

Universal Pictures
15/07/2014, Didier BECU
---
The producers probably won't be happy with it, but 47 Ronin has made it to a list that contains both The Fifth Estate and The Lone Ranger. If there isn't immediately a bell ringing, we can remind you that they're both pictures from 2013 that had an immense budget, but failed completely. This debut from former commercial clip maker Carl Rinsch has cost 175 million dollars, but only raised 40. Numbers that make you search for a rope, but Hollywood is strong enough to stand on its feet after such an uppercut. The truth is even that 47 Ronin is not as bad as most will let you believe, not that we will use the term masterpiece.


The story about the 47 ronin is one of the most popular samourai-stories in Japan. This legend already has been filmed in 1941 by the genius Kenji Mizoguchi, but this is something totally different. In case you never saw a movie by Akira Kurosawa we can refresh your memory by saying that a ronin is a synonym for a failure. It's a samourai who wasn't able to protect his master, a nobody no one cares about. That's what happens with these 47 swordsmen who are serving under Asano (Min Tanaka). Their master is so humiliated by rival
Kira (Tadanobu Asano) that he grabs a knife. Unfortunately enough for Asano this event takes place in front of the shogun and that's a crime you can commit without consequences! Asano is forced to commit seppuku, and so the 47 are without a master. The ronin swear that they will seek revenge. They are forced to accept the help from Kai (Keanu Reeves): a bastard son from an Englishman and a Japanese farmer who is raised by demons and possesses some supernatural forces that can be of good use!


The story is a bit thin and you'll notice some strange loops, but that doesn't spoil the fun. Carl Rinsch didn't make a typical samourai-movie. Because he added some mythical creatures, it's like you're watching the Eastern version from The Lord Of The Rings. Don't expect that Rinsch will give you any explanation as the CG-effects are only used to make 47 Ronin a visual spectacle. To make the picture complete, the director added a love story between Kai and Mika (Ko Shibasaki), but who wouldn't fall in love with her?


His fans won't be pleased to read this, but the weak link in this adventure film is Keanu Reeves. I always thought that he is one of the most overrated actors ever, and in 47 Ronin he once again fails in getting the attraction. That's kind of needed as he's the sole European (well, half breed) among tons of fighting Asians. After this flop, I guess Hollywoodproducers will think twice before giving Keanu a new leading role in a blockbuster as his days seem to be over. But good, enough negative words as this movie ain't no new Akira Kurosawa (of course not!), but it's still decent popcorn fodder.


47 Ronin is released by Universal on both DVD and Blu-ray. The film company gave us the Blu-ray. Besides some obligatory deleted scenes, you can find some (short, but interesting) extra's on here. Better short and interesting then long and boring, not? In Keanu & Kai the Hollywoodstar reveals his relation with the main character. The title of Steel Fury: The Fights of 47 Ronin says it all: here you get an insight on the many fighting scenes. They're not all made from CG-effects. The producers even asked the tallest man alive to film some scenes. Finally there is Myths, Magic & Monsters: The FX of 47 Ronin in where everything about the special effects is revealed.


47 Ronin was offered us by Universal Benelux and is now available in all shops.
Didier BECU
15/07/2014
---
47 Ronin heeft de zeer twijfelachtige eer om een lijstje met The Fifth Estate en The Lone Ranger te mogen delen. Als het je niet onmiddellijk duidelijk wordt: twee films uit 2013 waarin ongelooflijk veel geld is gepompt, maar waar een ontzettend groot verlies is aan geleden. Deze avonturenfilm van voormalig reclamemaker Carl Rinsch kostte 175 miljoen dollar, maar bracht slechts 40 op. Cijfers om een touw te grijpen, maar in Hollywood kan men wel tegen een stootje. De waarheid is zelfs dat 47 Ronin helemaal zo slecht niet is als men beweert, niet dat we het woord meesterwerk in de mond nemen.



Het verhaal van de 47 ronin is één van de meest populaire samouraiverhalen die je in Japan kan vinden. Deze legende werd al eens in 1941 door het genie Kenji Mizoguchi verfilmd. Mocht je in je leven nog nooit een film van Akira Kurosawa hebben gezien, dan vertellen we je graag dat een ronin eigenlijk een verschoppeling is. Een nietsnut, want het is een samurai die zijn meester niet heeft kunnen beschermen en dus eigenlijk geen enkel doel heeft. Dat overkomt ook de 47 zwaardvechters die onder leiding staan van Asano (Min Tanaka). Deze wordt door Kira (Tadanobu Asano) zo vernederd dat hij hem met een mes bedreigt. Helaas voor Asano gebeurde dat op het domein van de shogun en zoiets doe je niet ongestraft. Asano wordt gedwongen om seppuku te plegen waardoor de 47 lieden hun meester verliezen. De ronin zweren op wraak en worden gedwongen om de hulp van Kai (Keanu Reeves) in te roepen: een bastaardzoon van een Engelsman en een Japanse boerin die is opgevoed door demonen en daardoor over bijzondere krachten beschikt die de 47 ontredderde mannen best kunnen gebruiken.



Het verhaal is flinterdun en hangt zelfs met de nodige haken en ogen aan elkaar, maar dat kan de (CG)-pret toch niet temperen. Carl Rinsch heeft er immers geen typische samouraifilm van gemaakt, maar er meteen heel wat mythische wezens bijgesleurd waardoor het soms lijkt alsof je naar de Oosterse versie van The Lord Of The Rings kijkt. Verwacht wel niet dat de maker de kijker enige uitleg verschaft, het enige nut dat deze CG-effecten hebben is om het boeltje visueel aantrekkelijk te maken en daar slaagt men behoorlijk in. Om het compleet te maken laat Rinsch zijn hoofdpersonage nog verliefd worden op Mika (Ko Shibasaki), maar wie zou dat niet worden?



Zijn fans zullen het niet graag lezen, maar de zwakke schakel in deze avonturenfilm is eigenlijk Keanu Reeves die er maar niet in slaagt om één seconde aandacht te trekken. En dat is als enige Westerling tussen een heleboel vechtende Japanners echt wel nodig! Na deze flop zou het trouwens best wel eens kunnen dat producers twee keer meer nadenken alvorens ze een hoofdrol aan Keanu in een blockbuster geven. Maar goed, ondanks alle negatieve woorden is deze prent meer dan behoorlijk popcornvertier. Neen, een Akira Kurosawa is 47 Ronin geenszins geworden, maar wie had dat nu verwacht?


47 Ronin is door Universal zowel op dvd als Blu-ray uitgebracht. Bij ons ligt de Blu-ray op de salontafel en daarop vind je naast de gebruikelijke weggelaten scènes teven enkele korte extra's terug. In Keanu & Kai vertelt de Hollywoodster je welke verbintenis hij met zijn hoofdpersonage heeft. In Steel Fury: The Fights of 47 Ronin werpt men , zoals de titel laat vermoeden, een blik op de vele vechtscènes. En neen, deze zijn niet volledig met CG-effecten opgenomen. Men haalde zelfs de langste Schot ter wereld voor de camera om alles echt te laten lijken. Ten slotte is er nog Myths, Magic & Monsters: The FX of 47 Ronin waarin je wat meer over de special effects verneemt. Qua tijd stelt het wel niet veel voor, maar soms is het beter om korte, informatieve (nou ja) docu's te hebben dan ellenlange reportages waar geen kat naar kijkt.


47 Ronin werd ons aangeboden door Universal Benelux en ligt nu op jou in de winkelrekken te wachten.
Didier BECU
15/07/2014
---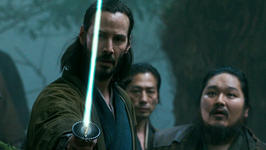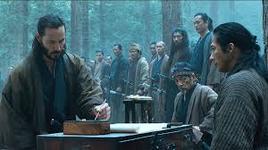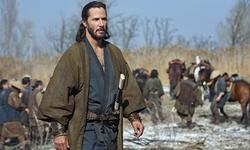 ---