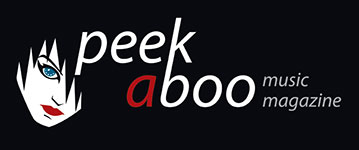 like this cd review
---
CARLO DE FILIPPO
Di Indomito Incanto
Music
•
CD
Ambient
•
Electronics
•
Neoclassical
•
Romantic
[40/100]

Skull Line
11/12/2016, William LIÉNARD
---
Italian pianists do well in the music market. This time we present the debut album of Carlo De Filippo. It's called Di Indomito Incanto (The Indomitable Enchantment) and it contains 13 neoclassical tracks, although we prefer to use the term modern classical or contemporary classical for the work of contemporary pianists/composers.
Since the international breakthrough of Ludovico Einaudi and Max Richter, there has been a veritable explosion of contemporary piano music. Record companies all want a young and promising pianist on their label to make money. In the absence of opportunities, some artists try it on their own, but Carlo De Filippo has found shelter with the German record label Skull Line. He was once a member of a gothic metal project, later he was involved in Oniric, a duo that released two albums (Cabaret Syndrome in 2009, and Mannequins in 2013). Now he has his own solo project.
The album starts with the track Del Perduto Eco and it is unfortunate that we have to write that the added electronics spoil the fun, because the beautiful harpsichord sound and what sounds like the sound of a toy piano are buried under a thick slurry of Schmaltz which completely destroys the good intentions. D'Impetuosa Mescolanza begins as a beautiful neoclassical piano track, but again the composition is drowned in thick synth gusts, dripping with sentimentality. Title track Di Indomito Incanto remains strong until halfway, but gets the same gaudy treatment with cheap percussion and sweaty synths. Music for lovers of Rondo Veneziano and associates...
The rest of the material follows exactly the same pattern: neoclassical to halfway and then cheap mediocrity. Very sad, Carlo, but the production of this album is a total fiasco.
Tracklist:
1. Del Perduto Eco
2. Estatico Imbrunir
3. Di Indomito Incanto
4. D'Impetuosa Mescolanza
5. Interludio d'Arcano Moto
6. Di Quei Meriggi
7. Talune Nostalgie
8. Attimi, Imminenti
9. Attimi, Fuggevoli
10. Struggenza In Re Minore
11. Velo d'Oblio
12. Daffodils
13. Rugiada
William LIÉNARD
11/12/2016
---
Italiaanse pianisten liggen goed in de markt. Dit keer stellen we u het debuutalbum van Carlo De Filippo voor. Het heet Di Indomito Incanto (De Ontembare Betovering) en het bevat 13 neoklassieke tracks, al gebruiken we liever de termen modern klassiek of hedendaags klassiek om het werk van de jonge generatie pianisten/componisten te omschrijven.
Sinds de internationale doorbraak van Ludovico Einaudi en Max Richter is er sprake van een ware explosie op het front van de eigentijdse pianomuziek. Platenfirma's willen allemaal wel een jonge en veelbelovende pianist een kans bieden en daaraan geld verdienen. Bij gebrek aan kansen proberen sommige artiesten het op eigen houtje, Carlo De Filippo heeft onderdak gevonden bij het Duitse platenlabel SkullLine. Ooit was hij lid van een gothic metalproject, later was hij betrokken bij Oniric, een duo dat 2 albums uitbracht (Cabaret Syndrome in 2009 en Mannequins in 2013), nu probeert hij het alleen.
Het album begint met de track Del Perduto Eco en het is jammer dat we het moeten schrijven, maar de elektronica is er te veel aan, want het prachtige klavecimbelgeluid en wat klinkt als het geluid van een speelgoedpiano worden bedolven onder een dikke brij schmalz die de goede bedoelingen compleet tenietdoet. D'Impetuosa Mescolanza begint als een mooie neoklassieke pianotrack, maar opnieuw wordt de compositie verzopen in dikke synthvlagen, druipend van sentimentaliteit. Titeltrack Di Indomito Incanto houdt tot halfweg stand, maar krijgt dan dezelfde protserige behandeling met goedkoop slagwerk en zweterige synths. Muziek voor liefhebbers van Rondo Veneziano en consoorten…
De rest van het materiaal volgt precies hetzelfde schema: neoklassiek tot in de helft en dan goedkope middelmaat. Heel erg jammer, Carlo, maar de productie van dit album is een totaal fiasco.
Tracklist:
1. Del Perduto Eco
2. Estatico Imbrunir
3. Di Indomito Incanto
4. D'Impetuosa Mescolanza
5. Interludio d'Arcano Moto
6. Di Quei Meriggi
7. Talune Nostalgie
8. Attimi, Imminenti
9. Attimi, Fuggevoli
10. Struggenza In Re Minore
11. Velo d'Oblio
12. Daffodils
13. Rugiada
William LIÉNARD
11/12/2016
---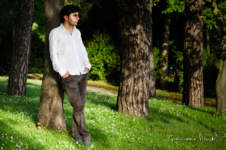 ---