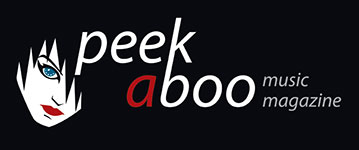 like this article review
---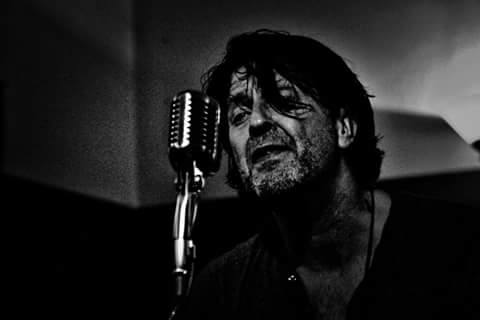 CARLO VAN PUTTEN (DEAD GUITARS)
Ten Albums That Changed My Life
Article
26/09/2015, Didier BECU
---
Carlo Van Putten has worked with the greatest musicians. Together with Adrian Borland, he was in White Rose Transmission, and he also collaborated with Mark Burgess and Marty-Wilson Piper of The Church. Some time ago Wayne Hussey cited an album by his current band (Dead Guitars) as being one of the best on our pages. And now the time has come for Carlo to come up with his list!
1. TALK TALK - Laughing Stock (1991)
It was 1986 when I went to the festival Rock am Ring in Germany. We weren't allowed to bring bottles, so we decided to buy plastic jerry cans and fill them up with wine. After drinking too much too fast on that hot summer day, I fell asleep during Simply Red and woke up again when I heard the first bitter sweet tunes of Talk Talk. They played mainly Colour of Spring and It's my Life songs. They will always stay in my top 10 list of bands. But when Laughing Stock came out, it absolutely changed everything in my life. Whenever I put that album on... from start to finish I am grabbed by the sound and I can't put anything else on afterwards. It's as if you saw a fantastic movie and you had to stay in your seat until the last people had left, unable to stand up and switch on the lights.
2. THE SOUND – All Fall Down (1982)
As much as I was impressed by David Bowie's Ziggy Stardust & Spiders from Mars, Five years as opener on side 2, as much this album by The Sound set me completely on fire emotionally. The "dipped in doom day" sounds were unique and led me through the early eighties. The Sound created such a distinctive style, unlike anything else that came before and after, and became the "soundtrack" of my life.
3. THE CHAMELEONS - What Does Anything Mean Basically? (1985)
After I got my birthday present Script Of The Bridge, I speeded o the record store the next day to buy this album of The Chameleons. I think I played it for a month, over and over. I worked in a terrible factory somewhere in Germany and during the lunch break I went into my car and played it. In 1985 I began to sing again in a band and was inspired by them. They have had something so special, so pure. This music made the miserable shift work bearable and was the force to create music myself.
4. COCTEAU TWINS – Garlands (1982)
Somehow, only a few female voices captured my hear, like for instance Stevie Nicks , Patti Smith, Blondie, Kate Bush and a few more, until Elizabeth Frazer got me under her spell. I bought the album for the cover, I thought it was an interesting picture. Those were the days when you bought albums for the cover. Also the titles made me curious, like Blood Bitch, Wax & Wane and Hollow Man. In the 80s I used to listen to them on my walkman every time before our own concerts... just to get into the mood.
5. TIM BUCKLEY – Goodbye & Hello (1967)
As Jim Morrison used to sing "there will never be another one like you, there will never be another one who can do the things you do", I do feel the same about this wonderful singer. Son of an Irish immigrant in the States with an angelic voice. This overkill of melancholy vocal lines I never get bored of. Pleasant street... Jesus, were did you go, man? The references to psychedelic music at that time, like Sgt. Pepper, are clear to me, but more serene, pure with an immaculate beauty only Tim could do.
6. DAVID BOWIE – Space Oddity (1969)
More than a week before Apollo 11 went to the moon, Bowie wrote this album and nine years later my English teacher played this one in class with a handful of copied lyrics that we were supposed to translate. That was also the first time I was interested in foreign languages and Irish, British and American poets/writers like Dylan Thomas, Sylvia Plath, James Joyce, William Blake and many others he brought us in touch with. I think I would never have learned about this without my teacher and David Robert Jones! Thank God for this! My niece Janine is named after a song on that album. What about Letter to Hermione?....Oh my God... I have to put it on soon (laughs).
7. SEX PISTOLS - Never Mind the Bollocks (1977)
I was about fifteen and my neighbour from the fifth floor of our apartment building was seventeen and always looked so cool. He introduced me to the Pistols, The Stranglers and The Clash. It was so new and something completely different. I loved the rebellious energy of punk rock bands like the Pistols... or as the Stranglers sung: Something better change!
8. KRAFTWERK - Radioaktivität (1975)
And again something happened, some mechanic German creatures, dressed up cool in suits or later on like robots. I already heard Autobahn and Die Mensch Maschine, but somehow this anti nuclear energy movement had my interest. And then I heard Antenne, Ätherwellen and Radioaktivität. This was even more mellow than everything I had heard before by Kraftwerk. I immediately was into this coolness in minor. They build me a bridge between new wave and pop music.
9. JOY DIVISION - Unknown Pleasures (1979)
I heard about Warsaw, that was influenced by the Pistols.I bought their albums because of the covers: Unknown Pleasures and Closer. Is there someone whose life hasn't turned upside down by listening to this band? Ian Curtis' dark poetry, how poetic and and dark that was! Mixed with the coolest bass lines of Peter Hook and produced by Martin Hannett. What can I say....I was changed again!
10. THE CURE-Pornography (1982)
After Boys Don't Cry, Faith and Seventeen Seconds my number 4 album by The Cure was named after The Polish writer Witold Gombrowitcz's novel "Pornography", about the act of sex that is pornographic, entangled with power, desire, domination and obsession. This album by The Cure was my comfort when my mother passed away at the age of 41. I was seventeen by then back in 1979. I felt guilty, because I left her to live with my dad, after an argument with her new boyfriend, saying terrible things to her. The Cure cured me with songs like cold.
Didier BECU
26/09/2015
---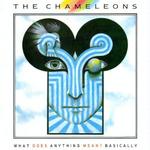 ---