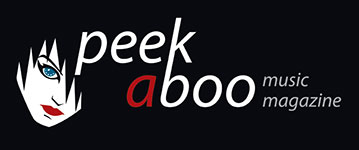 like this movie classics review
---
CATE SHORTLAND
LORE
Movie
•
Movie classics
Drama
[74/100]

Homescreen
24/07/2015, Didier BECU
---
Anyone ever wondered who took care of the children of Nazis after the capitulation of Germany? When the Allied Forces conquered Germany, the country was completely torn apart. Many Germans were embarrassed about the misdeeds of their Fuhrer and his followers, but there were still many Aryans around who respected their fallen leader. The fifteen-year-old Lore (Saskia Rosendahl) is the child of such a family. Together with her four brothers and sisters she had a peaceful existence in Bavaria during World War II. She was barely aware of why her family was better off than the rest, let alone that she knew what her parents were doing. When a radio voice announces that the German leader is dead, panic ensues. The family retires to its holiday home in the Black Forest, but it's too late. The father is arrested and because the mother knows that the same fate awaits her, she flees. And what about those poor children? They are given the advice to go to their grandmother. The trip to Hamburg is 900 kilometers, and even dangerous, because not everyone has sympathy for Nazi children.
Lore is sometimes described as a road movie, and that's true. During the terrible journey the children see what Nazis were capable of, but the deeds of those who denounce the Nazi regime, are hardly any better. Women of Nazis are brutally raped, the bellies of men are mercilessly ripped open and no one feels sorry for a child that begs for some milk, especially if they know who its parents are. At the moment that everything seems to go wrong for Lore and the ragged children, they get the help of a Jew.
Lore is an intriguing drama which won the audience award at the Locarno Film Festival. After her debut Somersault, it was clear that the Australian director Cate Shortland was able to do beautiful things, and Lore is a proof of that. Oddly enough, after this triumph, everything went quiet and it doesn't look as if she is working on new material. Too bad, because Lore is cinema that gets under the skin, even though it does not show the best side of humanity.
Didier BECU
24/07/2015
---
Wie zal er voor de kinderen zorgen, zong Luc De Vos zaliger, maar heeft er zich iemand ooit afgevraagd wie zich na de capitulatie van Duitsland over de nazikinderen wilde ontfermen? Na de overwinning van de Geallieerden was Duitsland volledig verscheurd. Vele Duitsers schaamden zich diep over de wandaden van hun Führer en zijn volgers, toch waren er nog heel wat Ariërs die na de overgave elke morgen trots met opgeheven hand hun leider begroetten. De vijftienjarige Lore (Saskia Rosendahl) is het kind van zo'n gezin. Samen met haar vier broertjes en zusjes had zij tijdens de Tweede Wereldoorlog in Beieren een zorgeloos leventje. Ze was er zich nauwelijks bewust van hoe het kwam dat haar familie het beter had dan de rest, laat staan dat zij wist wat haar ouders uitspookten. Als een radiostem aankondigt dat de Duitse leider onder de groene zoden ligt, breekt er paniek uit. De familie vlucht naar hun vakantieverblijf in het Zwarte Woud, maar het is te laat. De vader wordt opgepakt en omdat de moeder weet dat haar hetzelfde lot wacht, vlucht ze. En wat met die arme kinderen? Die krijgen de wijze raad om naar hun oma te gaan. Deze tocht naar Hamburg is 900 kilometer lang, en nog gevaarlijk ook, want niet iedereen heeft medelijden met nazikinderen.
Lore wordt wel eens als een roadmovie omschreven, en dat is ook zo. Tijdens de vreselijke tocht zien de kinderen waartoe nazi's in staat waren, maar de daden van diegenen die het naziregime hekelen, zijn nauwelijks beter te noemen. Vrouwen van nazi's worden brutaal verkracht, buiken van mannen genadeloos opengereten en niemand die medelijden heeft met een paar kinderen die om wat melk bedelen, zeker niet als men weet wie hun ouders zijn. Net op het moment dat alles voor Lore en de haveloze kinderen in het slop dreigt te raken, krijgen ze de hulp van een jood.
Lore is een intrigerend drama dat op het Filmfestival van Locarno de publieksprijs won. Na haar debuut Somersault was het meteen al duidelijk dat de Australische regisseuse Cate Shortland tot mooie dingen in staat is, en Lore is daarvan het bewijs. Vreemd genoeg werd het na deze triomftocht muisstil rond de regisseuse en wijst niets erop dat ze aan nieuw materiaal bezig is. Jammer, want Lore is cinema die onder de huid kruipt, ook al toont hij niet de mooiste kant van de mensheid.
Didier BECU
24/07/2015
---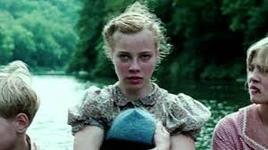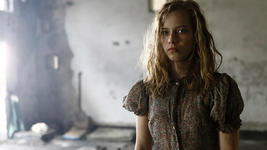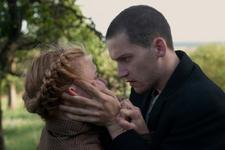 ---