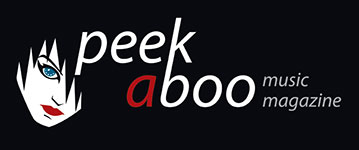 like this movie review
---
CATHERINE BREILLAT
Romance
Movie
Arthouse
•
Drama
•
Erotic
[73/100]

Second Sight
13/11/2014, Didier BECU
---
Catherine Breillat looks a bit like the Serge Gainsbourg of French cinema: a provocateur. She debuted as an actress in the much discussed Last Tango In Paris and was later a successful writer and controversial director. She wrote scenarios for Fellini and Pialat (including Police with Sophie Marceau), but mostly she kicked ass with 36 Fillette that is often described as the French Lolita.
Romance (also known as Romance XXX) was alsoquite controversial. Indeed, you see a lot of naked bodies in close up, all nicely packaged in a stylish arthouse film with too little content.
Marie (Caroline Ducey) is a teacher who seems happy, but she is not. She is madly in love with her boyfriend, who does not want to have sex with her. Out of sheer lust she gives her body to everyone and ends up in the arms of her boss who is a master in sadomasochist games.
It could have been a scenario for a Tinto Brass movie, but Breillat has given it an extra dimension. Sometimes Romance seems like an erotic Ingmar Bergman (especially in the final), although the movie something gets annoying too.
Romance is best known for his explicit scenes and is now for the first time in the UK on DVD by Second Sight. Certainly worth watching, but it won't keep you awake.
Didier BECU
13/11/2014
---
Catherine Breillat is een heel klein beetje de Serge Gainsbourg van de Franse cinema: een provocateur dus. Ze debuteerde als actrice in het fel besproken Last Tango In Paris en werd nadien een succesvolle schrijfster en regisseuse die heel wat feministen de gordijnen injoeg. Ze schreef scenario's voor grootheden als Fellini en Pialat (o.a. Police met Sophie Marceau), maar schopte vooral keet met 36 Fillette die vaak wordt omschreven als de Franse Lolita.
Ook Romance (tevens bekend als Romance XXX) was vrij controversieel. Je ziet inderdaad heel wat blote lijven in close up, allemaal mooi verpakt in een stijlvolle arthousefilm met wel iets te weinig inhoud.
Marie (Caroline Ducey) is een juffrouw die op het eerste gezicht gelukkig is, maar dat is ze niet. Ze is dolverliefd op haar vriendje, maar die wil niet met haar vrijen. Uit pure lust geeft ze haar lichaam aan jan en alleman en eindigt in de armen van haar baas die zowaar een meester in sadomasochistische spelletjes is.
Het zou een scenario voor een onbenullig Tinto Brass-filmpje kunnen zijn, maar Breillat heeft er een extra dimensie aan gegeven. Soms lijkt Romance op een erotische Ingmar Bergman (zeker in het slot), alhoewel de Française zich ook meer dan eens verslikt waardoor de film gewoon vervelend wordt.
Romance is vooral bekend wegens zijn expliciete scènes en is nu voor het eerst in de UK uitgebracht op dvd via Second Sight. Zeker het bekijken waard, maar wakker zal je er niet van liggen.
Didier BECU
13/11/2014
---
---