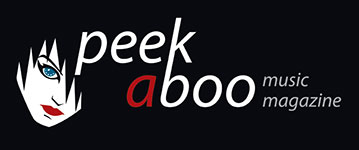 like this cd review
---
CATHY CLARET
Solita Por El Mundo
Music
•
CD
[75/100]

Warner Bros. Records
14/12/2015, Paul PLEDGER
---
After what seems like a lifetime away, breathy Spanish chanteuse Cathy Claret returns from a lengthy hiatus with some much-needed Mediterranean sunshine. Solita Por El Mundo follows on from her earlier Crepuscule legacy, her BB King-era hit Bollere and 2006's Gypsy Flower with just over half an hour of free and easy, bright and breezy Spanish-tongued (and sometimes French) exotica-pop that resolutely sticks to tradition with one foot in '60s era Euro lounge and the other in flamenco. If you can imagine Saint Etienne and Nouvelle Vague forming a super group with Brigitte Bardot, you're someway there.

The ten songs do not wallow in nostalgia however - the whole album resonates with contemporary rhythms and arrangements, opting for the analogue rather than the digital and keeping it real without being hipster cool. That, trust me, is a good thing.

The first four songs are the equal of anything Claret has recorded before with the star of the show being the marvellous title-track that exudes a honeyed golden glow that doesn't fail to brighten the dullest of days. Destino Cierto is more of the same with a marimba hookline and bossa-nova beat while Juste Une Petite Chose is a string-driven pop-epic with the top down and the wind in its hair.

Earlier single Chocolat makes an appearance in a pepped-up version that retains all the harmonies and twinkly-eyed mischief of the original, plus some extra 'oomph'. Une Melody sports some husky spoken text from Rossy De Palma and the aforementioned Nouvelle Vague make an appearance on the sprightly Les Cerisiers while the rest of the album draws on her own heritage. Only Rayon De Soleil hints at her recent collaborative period with Finley Quaye while Bleu de Cadiz is the only downbeat ballad here, a reflective few minutes that calms things down successfully.

Solita Por El Mundo might, might, just reward its versatile and talented creator with some long-awaited UK love - it's her best since 1991's Soleil Y Locura.

This review also appeared also on Flipside Reviews.
Paul PLEDGER
14/12/2015
---
Ook al duurde het een eeuwigheid, is de Spaanse zangeres Cathy Claret er na een lange pauze opnieuw met wat broodnodige Zuiderse zon. Solita Por El Mundo is het vervolg op haar Crépuscule-verleden, haar BB King-tijdperk met de hit Bollere en Gypsy Flower uit 2006. Je hoort op een halfuurtje tijd lichte, luchtige Spaanse (soms Frans) exotische pop die zijn wortels in de Eurolounge van de 60s en de flamenco heeft. Als je je kunt voorstellen hoe Saint Etienne en Nouvelle Vague met Brigitte Bardot zou klinken, dan ben je er bijna!
De tien nummers wentelen zich echter niet in nostalgie, het hele album bestaat uit moderne ritmes waarbij men analoog te werk gaat in plaats digitaal, zonder dat men dat doet om hip te willen zijn. Geloof mij, dat is een goede zaak.

De eerste vier nummers kun je vergelijken met wat Claret vroeger deed. De ster van de show is zonder twijfel het prachtige titelnummer dat een honingzoete gouden gloed uitstraalt en dat is tijdens de saaiste dagen van het jaar toch wel een godsgeschenk! Destino Cierto is min of meer hetzelfde, maar met wat marimba en een bossa nova-ritme, terwijl Juste Une Petite Chose een pop-epos met strijkers is.
De eerdere single Chocolat is een bewerkte versie zonder dat de harmonie of de speelsheid van het origineel verloren gaan. In Une Melody hoor je een gesproken tekst van Rossy de Palma, en de invloeden van Nouvelle Vague waarover we het eerder hadden, ontdek je op het vrolijke Les Cerisiers, terwijl de rest van het album gebaseerd is op Cathy's eigen verdiensten. Alleen Rayon De Soleil herinnert je aan de periode waarin ze met Finley Quaye samenwerkte, terwijl Bleu de Cadiz de enige ballade is.

Misschien (ik zeg misschien) zal de rest van de wereld via Solita Por El Mundo het veelzijdige talent van Cathy Claret ontdekken. Ik hoop het, het is haar beste plaat sinds Soleil Y Locura uit 1991.
Paul PLEDGER
14/12/2015
---