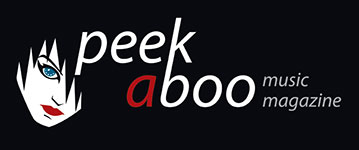 like this cd review
---
CAUSTIC
The golden vagina of fame and profit
Music
•
CD
Electro
•
Industrial
•
Metal
[73/100]

Metropolis Records
07/06/2011, Didier BECU
---
We're not that easily offended and the title ("The golden vagina of fame and profit") sums up quite perfect how you have to see this type of music: you'll like it or you flush it down the toilet.
Not that we will hail Matt Fanale (yeah, this guy has taste!) as the next new wünderkind but we like what this American is doing. Since some years Matt is a quite successfully DJ and with Caustic he places a bomb as not only is his music brutal, his lyrics are as well even if a statement like this depends on who you're dealing with: I mean is a title like "Darling Nicky's Gnarly Dicking" that offensive?
According to some comments on the net his shows are also not exactly for pussies (sorry for that!) but having said that : sex sells but there are enough sites around (certainly if you mistype Peek-A-Boo) and it's no guarantee for good music: did we hear someone whisper Umbra Et Imago or Lords Of Acid?
With Caustic it's kind of different as this record sounds a bit like a melting pot from old school indus-metal and cybergoth.
We're kidding or are we misled by some other things? Not really as with opener "666 On The Crucifix" we thought we were dealing with some Canadian-school influenced band as this sounds so gorgeous as Front Line Assembly and so was "Hiroshima burn" but then a track like "I play computer" was something we rather link to Nachtmahr or Noisuf-X.
And all by all "White Knuckle Head Fuck" is a collaboration with Faderhead, and yes I admit: I really do like that Mohican-haircut cybergoth!
A tip? Depends on your taste but if you like above mentioned bands: yeah!
Didier BECU
07/06/2011
---