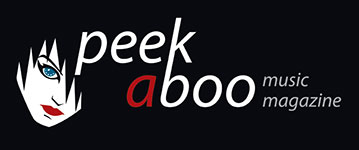 like this movie review
---
CECILE TELERMAN
Les Yeux Jaunes Des Crocodiles
Movie
Drama
[61/100]

A-Film
01/09/2014, Didier BECU
---
Perhaps I could be wrong, but in a way I think the French can simply do everything. They even can sell the big nothing by wrapping it in the most beautiful paper so that in the end your heart will melt. Even if you don't agree with this statement, you certainly can use these words if you're talking about Les Yeux Jaunes Des Crocodiles that's been based upon the bestseller by Katherine Pancol. The story is thin, even a bit silly, but with the use of a magnificent style the movie scores above the average!
We follow the story of sisters Joséphine (Julie Depardieu) and Iris (Emmanuelle Béart). It's not the first time you'll read something like this, we know, but the two sisters are completely the opposite from each other. Iris is rich and happily married (or at least that's what she thinks!) with a lawyer (Patrick Bruel). She has everything she wishes for, but no one really cares about what she thinks or has to say. During a family diner the blonde woman reveals that she's at the point of finishing a historic novel. The big problem however is that she can't write at all. Therefore she seeks the help from her talented sister.
Joséphine surely can use the money as she's just abandoned by her husband who has recently discovered the eyes of his beautician. Everything goes as planned until the moment arrives that Joséphine wants to tell the French public the truth.
Nah, we know, this ain't the kind of story that will make you a Pullitzer-price winner, but with the help of the excellent acting and fresh approach from filmmaker Cécile Telerman (who is actually Belgian!) Les Yeux Jaunes Des Crocodiles becomes a lovely treat for the cinematographic eye. Mind you, there are plenty of clichés included and you even have heard the jokes before, but despite all this the comedy works. There's an excellent interaction between Julie Depardieu and Emmanuelle Béart. Another positive point to note is the charm of the good-looking Alice Isaaz who plays the revolting teen daughter!
Now out on A-Film, on both DVD and Blu-ray.
Didier BECU
01/09/2014
---
Het zou best kunnen dat ik er een heel leger flaminganten mee op mijn dak door krijg, maar Fransen kunnen gewoon alles! Zelfs lucht kunnen ze op een wondermooie manier verpakken waardoor het hart gegarandeerd gaat smelten. Je kan misschien wel de wenkbrauwen fronzen over dit statement, maar het geldt in ieder geval wel voor Les Yeux Jaunes Des Crocodiles dat is gebaseerd op de bestseller van Katherine Pancol. Een flauw, om niet te schrijven dom, verhaaltje dat door zijn prachtige stijl moeiteloos de middelmaat weet te overstijgen. Jawel, Vlaamse cineasten kunnen hier veel uit leren!
We volgen het verhaal van de zussen Joséphine (Julie Depardieu) en Iris (Emmanuelle Béart). Zoals dat wel vaker gaat in dit soort verhalen lijken de twee zussen in de verste verte niet op elkaar. Iris is steenrijk en gelukkig getrouwd (ten minste dat denkt ze toch!) met een advocaat (Patrick Bruel). Ze heeft alles wat ze in haar leven maar wil, alleen ligt er niemand wakker van wat de blondine heeft te vertellen. Tijdens een familiediner verkondigt Iris plots dat zij de laatste hand aan een historisch boek legt. Het grote probleem is wel dat Iris geen letter op papier kan krijgen. Ze gaat daarom ten rade bij haar zus die tegen een fikse vergoeding de nodige bladzijden wil schrijven. Joséphine kan de poen best gebruiken, want haar wederhelft is er met de manicure naar Afrika vandoor en heeft het arme wicht met de twee kinderen achtergelaten. Wanneer het boek onverwachts een gigantische hit wordt, voelt Joséphine het kriebelen om het Franse volk de waarheid te vertellen!
Neen, het gaat niet bepaald om een verhaal waarmee je de Pullitzerprijs in wacht kan slepen, maar dankzij de briljante vertolkingen en de frisheid waarmee cineaste Cécile Telerman (van Belgische oorsprong!) deze ongein inkleedt wordt Les Yeux Jaunes Des Crocodiles toch een zeer aangename familiekomedie. Men doet wel geen moeite om de clichés uit de weg te gaan en de grapjes zijn misschien wel net iets te afgelikt, toch raast deze twee uur durende komedie als een sneltrein voorbij. Zoiets betekent inderdaad dat de makers hun doel hebben bereikt. Er zit chemie tussen Julie Depardieu en Emmanuelle Béart, en ook de knappe Alice Isaaz wist ons als revolterende tienerdochter te charmeren!
Wie uit is op pretentieloze Franse cinema met degelijke vertolkingen zal zich dus tussen de krokodillen moeten begeven!
Didier BECU
01/09/2014
---
---