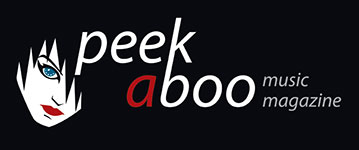 like this movie review
---
CEDRIC ANGER
La Prochaine Fois Je Viserai Le Coeur
Movie
Crime
[90/100]

LumiŤre
22/03/2015, Didier BECU
---
There are movies of which you think that everyone should have seen them, but unfortunately there is no one who seems to know them. The French policier La Prochaine Fois You Viserai Le Coeur by Cédric Anger is such a movie. It has the same appeal as good Alain Delon-flicks, and more than once you think that the spirit of Jean-Pierre Melville is watching over Anger's shoulders.
The film is based on the horrors that took place at the end of the 70's in the French department of Oise. The makers add some fiction to this crime drama, but the perplexity remains, because those atrocities really happened. Franck Neuhart is a dutiful cop and a serial killer after service hours. He hates himself for his actions and he tortures himself after every cowardly murder,, but he can't resist the desire to kill defenseless young girls.
No, we don't reveal the plot, but after only two minutes you know who the killer is. It is not a "whodunnit" movie, but a clever cat-and-mouse game between the perpetrator and the investigators, andit is filmed with such precision that you think of Le Cercle Rouge or Le Samurai.
Director Cédric Anger, who previously directed Le Tueur and L'Avocat, knows exactly how to nail the viewer to his chair for two hours. The insane serial killer is excellently played by the French centipede Guillaume Canet, Marion Cotillard's boyfriend in real life.
A powerful thriller that is out now on DVD at Lumière.
Didier BECU
22/03/2015
---
Soms zijn er van die films waarvan je denkt dat iedereen ze moet hebben gezien, maar helaas is er geen kat die ze kent. De Franse policier La Prochaine Fois Je Viserai Le Coeur van Cédric Anger heeft zonder twijfel dezelfde aantrekkingskracht van oude (maar oerdegelijke) Alain Delon-krakers en meer dan eens denk je dat de geest van grootmeester Jean-Pierre Melville over Angers schouders meekijkt.
De film is gebaseerd op de verschrikkingen die op het einde van de jaren 70 in het Franse departement Oise plaatsvonden. De makers hebben wel hier en daar wat eigen fantasie aan dit misdaaddrama toegevoegd, maar de verbijstering blijft als we weten dat het merendeel van deze gruweldaden echt zijn gebeurd. Franck Neuhart is een plichtsbewuste politieagent die na zijn diensturen in een maniakale seriemoordenaar transformeert. Hij haat zichzelf voor zijn daden en pijnigt zichzelf dan ook na iedere laffe moord, maar hij kan er niet genoeg van krijgen om jonge weerloze meisjes van het leven te beroven. Vooral jonge vrouwen die liften zijn een gegeerde prooi voor de maniak.
Neen, we zijn niet van lotje getikt door de plot te onthullen, want na amper twee minuten film weet ook jij wie de moordenaar is. Het is dan ook geen "whodunnit"-film, wel een ingenieus kat-en-muis-spel tussen dader en speurders, die met zo'n precisie is gefilmd dat je denkt aan Le Cercle Rouge of Le Samurai.
Regisseur Cédric Anger die eerder Le Tueur en L'Avocat draaide, beheerst uitstekend de regietechniek om de kijker twee uur lang aan zijn stoel vast te nagelen. De krankzinnige seriemoordenaar wordt op uitmuntende wijze door de Franse duizendpoot Guillaume Canet vertolkt, de man die ook wel wordt benijd omdat hij zich in het dagelijkse leven het vriendje van Marion Cotillard mag wanen.
Na afloop besef je dat het best zou kunnen dat La Prochaine Fois Je Viserai Le Coeur wellicht ooit een Amerikaans jasje krijgt. Maar laat ons hopen van niet. Een ijzersterke thriller die vanaf nu op dvd uit is op Lumière.
Didier BECU
22/03/2015
---
---