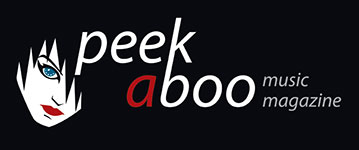 like this movie review
---
CEDRIC KAHN
Vie Sauvage
Movie
Drama
[68/100]

LumiŤre
25/03/2015, Didier BECU
---
If you look at recent titles of French cinema, it seems as if filmmakers have enough inspiration from strange, but real events. Earlier this month there was the bizarre story of a serial killer in Cédric Anger's La Prochaine Fois Je Viserai Le Coeur, and Vie Sauvage by Cédric Kahn will certainly let countless eyebrows frown. The film is based on the book Hors système: our ans sous l'étoile de la liberté by Okwari, Shahi'Yena and Xavier Fortin. Fortin made between 1997 and 2009 quite a stir when he disappeared with his two children for ten years.
Philippe Fournier (Mathieu Kassovitz), Paco for friends, really has enough of society and its laws. Just about everything that happens around him is at odds with his idea of ​​how the ideal world should look like. His wife Nora (Céline Sallette) can't live with this green anarchist boy any longer, and she leaves him with her two children. It comes to divorce and Paco may only see his children during the school holidays. During one of those visits he disappears for more than ten years in various communes. During this period there is no trace of Paco and the children.
Kahn got a lot of criticism because he took the side of the father in this film, that is produced by the Dardenne brothers. That might be true, but people sometimes have to learn that movies are indeed the window of our souls, and that there is also something as film itself. If he had followed the mother, than Vie Sauvage would probably have not been no more than an ordinary family drama, while now (thanks to a brilliant Mathieu Kassovitz) it is the story of a man who is totally estranged from this world. Besides, Kahn does not condemn, neither romanticize or idealize wild life. Vie Sauvage is a clever piece of cinema verité with excellent performances.
This tip is now released on DVD Lumière.
Didier BECU
25/03/2015
---
Als je de recente titels uit de Franse cinema bekijkt, lijkt het wel alsof cineasten meer dan genoeg inspiratie kunnen putten uit vreemde gebeurtenissen uit de realiteit. Eerder deze maand hadden we het bizarre verhaal over een seriemoordenaar in Cédric Angers La Prochaine Fois Je Viserai Le Coeur, en ook Vie Sauvage van Cédric Kahn zal beslist ontelbare wenkbrauwen doen fronzen. De film is gebaseerd op het boek Hors système: onze ans sous l'étoile de la liberté van Okwari, Shahi'Yena en Xavier Fortin. Fortin zorgde tussen 1997 en 2009 voor heel wat ophef door met zijn twee kinderen voor tien jaar te verdwijnen.
Philippe Fournier (Mathieu Kassovitz), Paco voor de vrienden, heeft het echt wel gehad met de maatschappij en haar regels. Zowat alles wat er rondom hem gebeurt strookt niet met zijn idee van hoe de ideale wereld er zou moeten uitzien. Zijn vrouw Nora (Céline Sallette) kan het leven met deze anarchistische groene jongen niet meer aan en samen met haar drie kinderen verlaat ze hem. Het komt tot en echtscheiding en Paco mag alleen maar de kinderen zien tijdens de schoolvakanties. Tijdens één van die bezoeken gaat Paco ervandoor en duikt meer dan tien jaar in allerlei communes onder. In die periode is er geen spoor van Paco en de kinderen te vinden.
Kahn kreeg bakken kritiek omdat hij in deze door de gebroeders Dardenne geproduceerde film, de kant van de vader zou kiezen. Dat is misschien ook zo, maar mensen zouden wel eens moeten leren dat film als raam van onze ziel kan fungeren, maar dat er ook nog zoiets bestaat als film an sich. Indien men de moeder zou volgen, dan zou Vie Sauvage waarschijnlijk niet meer dan een ordinair gezinsdrama zijn geworden, terwijl men nu (onder meer dankzij een briljante Mathieu Kassovitz) het relaas krijgt van een man die totaal vervreemd is van deze wereld. Trouwens, Kahn veroordeelt niet, en hij romantiseert of idealiseert het wilde leven ook niet. Vie Sauvage is een prachtig stukje cinema verité met knappe vertolkingen, of het maatschappelijk verantwoord is of niet,heeft niets met de filmkwaliteit te maken.
Deze aanrader is op Lumière op dvd uitgebracht.
Didier BECU
25/03/2015
---
---