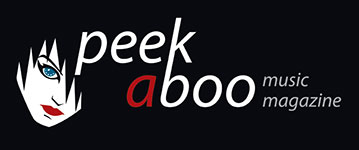 like this movie review
---
CHAD STAHELSKI & DAVID LEITCH
John Wick
Movie
Action
[64/100]

A-Film
23/03/2015, Didier BECU
---
After the gigantic (and exaggerated) success of The Matrix, it never really went well with Keanu Reeves' career. He was always in blockbusters that were supposed to score, but failed in the opening weekend. The star will probably be surprised that his career got a boost with an ordinary action movie, because John Wick scored in the world and perhaps the actor is now already discussing the his conditions for a sequel.
If you expect just pure action in a movie (why are we looking in the direction of The Fast & The Furious-fans?), you will be chiseled with John Wick. There is shooting, chasing and fights till you are blinded by it.
A feeling that is aggravated by the fact that this is the first Blu-ray in the Benelux with Dolby Atmos sound. We save you the technical details, it simply means that the speakers are even more thundering and popping.
The former stuntduo Chad Stahelski and David Leitch were satisfied with the story, because almost nothing happens. Ideal for action lovers who do not like to think. The film is a hip revenge movie as Taken is. John Wick is a loner. His girlfriend has just died. The only thing she left him is a Ford Mustang and a puppy, as a reminder, you know! At the gas station a gang of Russians (Putin is right, it is always the Russians who have done it!) shows up. They want to buy his Ford. Wick refuses and a few days later, the gang returns and steals the car, while they kill the dog. The Russian is the son of a mob boss (Michael Nyqvist, who you might know as Mikael Blomkvist in the Millennium trilogy) for whom he worked previously. The revenge can begin!
There are some supporting cast roles: Willem Dafoe, Ian McShane and John Leguizamo, but they are only meant to embellish the poster. This is a Keanu Reeves movie, the rest is secondary. We neverthought that Reeves is a good actor, but because his role is limited to shoot Russian criminals and mumble incomprehensible Russian words, he does a good job. A decent action movie, that has nothing to do with cinema. Right, The Fast & The Furious!
John Wick is now on A-Film, both on DVD and Blu-ray.
Didier BECU
23/03/2015
---
Na het gigantische (overdreven) succes van The Matrix, ging het eigenlijk nooit meer goed met Keanu Reeves. Hij zat in blockbusters die verondersteld werden te scoren, maar die vanaf het openingsweekend gedoemd waren om te falen. De ster zal waarschijnlijk ook verwonderd zijn dat zijn carrière een boost kreeg door een doordeweekse actiefilm. Want jawel, John Wick scoorde in de hele wereld en wellicht zit de acteur nu al aan tafel om zijn voorwaarden voor een vervolg te bespreken.
Wie van een film niet meer verwacht dan pure actie (waarom kijken we in de richting van The Fast & The Furious-fans?), zit met John Wick gebeiteld. Er wordt geschoten, geknokt en achtervolgd tot je er compleet tureluurs van wordt. Een gevoel dat nog eens wordt versterkt door het feit dat dit de allereerste Blu-ray in de Benelux is met Dolby Atmos-geluid. We besparen je de technische details, het betekent gewoon dat de speakers nog meer daveren en knallen.
Met het verhaal was het voormalig stuntduo Chad Stahelski en David Leitch vlugger tevreden, want er gebeurt bijna niets. Ideaal dus voor de actieliefhebber die niet graag nadenkt. De film is een hippe wraakfilm zoals Taken dat is. John Wick is een loner. Zijn vriendin is net gestorven. Het enige wat hem rest is zijn geliefde Ford Mustang en een puppy dat hij zijn vriendin heeft achtergelaten, als herinnering weet je wel! Op het tankstation komt er plots een bende wilde Russen (Poetin heeft gelijk, het zijn altijd de Russen die het gedaan hebben!) opdagen. Ze willen zijn Ford kopen. Wick weigert en een paar dagen later komt de bende z'n eis met geweld kracht bijzetten. De auto wordt gestolen en het hondje doodgeslagen. De Rus is het zoontje van een maffiabaas (Michael Nyqvist, die je kent als Mikael Blomkvist uit de Millennium-trilogie) voor wie hij eerder heeft gewerkt. De wraakactie kan beginnen!
En kijk daarmee weet je meteen alles wat er in John Wick gebeurt. Er zijn wel bijrollen van karakterkoppen zoals Willem Dafoe, Ian McShane en John Leguizamo, maar die zijn er gewoon bijgehaald om de affiche op te smukken. Dit is Keanu Reeves' film, de rest is bijzaak. We hebben Reeves nooit een goed acteur gevonden, maar omdat zijn rol beperkt blijft tot het neerknallen van misdadigers en het mompelen van onbegrijpelijk Russisch, brengt hij er het er nog degelijk vanaf. Een behoorlijke actiefilm die niets met filmkunst te maken heeft. Juist, The Fast & The Furious dus.
John Wick is nu uit op A-Film, zowel op dvd als Blu-ray
Didier BECU
23/03/2015
---
---