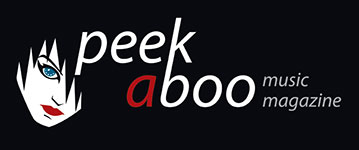 like this cult movies review
---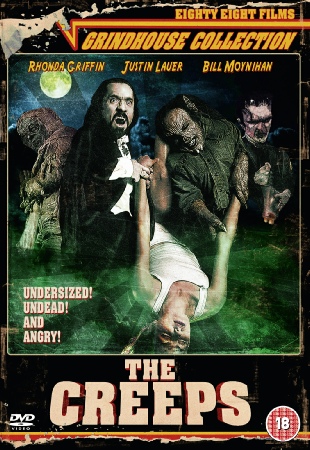 CHARLES BAND
The Creeps
Movie
•
Cult movies
Horror
[55/100]

88 Films
21/04/2014, Didier BECU
---
Are you in for another horror flick? The Creeps is indeed a perfect title and this small production is another outlet from Charles Band. He might be unknown for most earthlings, but fans who are following independent horror cinema will be aware of the man as he is the one who started Full Moon Pictures. Most of those movies were put on, now unfindable VHS-tapes, but the British 88 Films has dig them up again and are offering them now on DVD. The Creeps is one of them, a movie that appeared in 1997, featuring names you never heard of like: Rhonda Griffin, Bill Moynihan, Justin Laur or Kristen Norton. If you're familiar with them then you're related to them, plain mad or simply a horror buff.


The story is totally over the top, but kind of funny. Winston Berber is a scientist (Bill Moynihan) who had a genius idea: making a machine that transports Dracula, the Wolfman, the Mummy and Frankenstein from movies into reality. Of course this mad plan has to be interrupted. The saviors are a sexy librarian named Anna (Rhonda Griffin) and a hilarious, not so sexy detective David (Justine Laur). Anyway, the created monsters are not exactly the versions that the authors from the horror books had in mind as they all turn out to be midget versions, real creeps. The whole bunch is led by Count Dracula (Phil Fondacaro), one of the craziest versions you have ever seen!


You see, The Creeps is in the first place a comedy. No one will believe if we write down that this movie is a must see, but if you forgive the makers their amateurism (which is in a way funny) as those 76 minutes are worth your time. Don't expect the standards from the Universal-classics as this is moviemaking that is grown out of enthusiasm. The cheapness of this film lifts The Creeps up to the standard of cult, and I guess that's the main reason why most of the viewers want to see this. Why else would you watch a movie like say, They saved Hitler's Brain? The acting is not bad at all, but no one expects to see some Paul Newman showing up in here, not? Even if Phil Fondacaro is performing a memorable, albeit strange Dracula, and you can blame me for having a soft spot for Rhonda Griffin. The Creeps is surely not a good movie, even if the makers will agree on this, but in a way more funnier than lots of comedies that are supposed to make you laugh.


If you think, you're in for a night of some real bad (but hilarious) movie night then you can catch The Creeps now on 88 Films. Out on DVD only.
Didier BECU
21/04/2014
---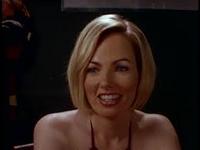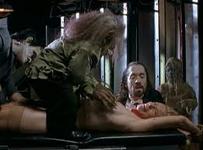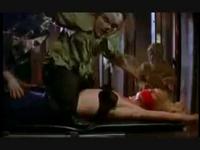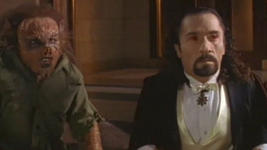 ---