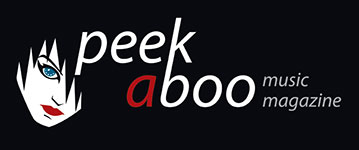 like this cd review
---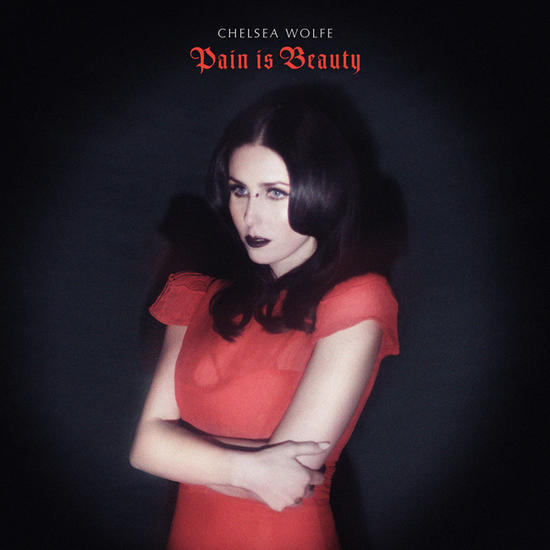 CHELSEA WOLFE
Pain is Beauty
Music
•
CD
Darkwave
•
Folk / Ethnic / Tribal
•
Trip Hop
[98/100]

23/08/2013, Philippe BLACKMARQUIS
---
If you don't know Chelsea Wolfe, well it's a shame. Hailing from Sacramento but based in L.A., she has become, in only three years, a widely acclaimed singer-songwriter. Like all truly original artists, she has a style that can't be reduced to one genre: it's a blend of drone-metal-art-folk-electro that can evoke Dead Can Dance, PJ Harvey, Tool, NIN, King Dude or Death In June. After two albums centered around droning guitars and gothic-bluesy atmospheres, she released an acoustic album in 2012, which allowed her to touch a wider audience and even to enter the Billboard charts! In parallel, she had started a side project called Wild Eyes with her partner in crime, Ben Chisholm, in which both could indulge in their interest in electro/trip-hop music. Ultimately, they both thought it was a better idea to merge Wild Eyes into Chelsea Wolfe and to allow the duo's multiple sides to be featured on one new album.
Thanks to Ben Chisholm and the label, Sargent House, I had the exclusive opportunity to listen to this album, "Pain Is Beauty", which is due to be released on 3rd September and I can confirm that it represents a sum of all the band's different aspects. It's a fantastic album, that leads you into a kaleidoscope of different soundscapes with a sustained quality of composition, interpretation and production.

The album starts with "Feral Love", a song the band has been playing live for a while now. It begins with nice synth sounds and an repetitive drum pattern on the low tom performed by Dylan Fujioka. Chelsea's haunting voice sets in and leads to a climax with bass synths, eerie noises and a heavenly choir until the same two synths notes as in the intro close the song beautifully. Amazing composition and a perfect example of Chelsea's new crossover style.
"We Hit A Wall" is a more 'classical' Wolfe track with its hypnotic bluesy overtones, reminiscent of the first two albums. In the second part of the song, you can hear a viola, played by Ezra Buchla. Another jewel of a song.

With "House of Metal", originally a Wild Eyes song, we are immersed in a gorgeous atmosphere à la Dead Can Dance, with a bass organ and a melodic riff of synthetic xylophone, which is then echoed by the beautiful, gypsy violin of Andrea Calderon. Chelsea's lingering voice is mixed in the background with a lot of reverb, making it appropriately ghostly. The song swells slowly, with beautiful voices in thirds, trip-hop-ish drums and Patrick Shiroishi's bass clarinet. Superb.

"The Warden" is the controversial song on the album. The beginning is nice, with a dulcimer riff, but then it's a surprise to discover a truly electro-pop song, which sounds a bit like Bat For Lashes, Grimes or Austra. The whole seems a bit weird and untypical of Chelsea Wolfe but I like this bold experiment.

Then, in sharp contrast, you get a very 'grunge' song, "Destruction Makes the World Burn Brighter", which starts a bit bluntly. But hey, this contrast shows the 'bipolar' aspect of Chelsea, you have to accept it! The song provides an explanation for the album title, "Pain is Beauty". Chelsea said in an interview that disasters and pain hold some sort of beauty, a healing process, like the new growth that happens in the forest after a fire. That's what this song is about.
"Sick" brings us back in dark, gloomy landscapes: it starts with a drone bass sound, beautiful romantic synth string chords and Chelsea's voice is simply heartbreaking. Then the instruments go away and the voice is left alone with a minimal, pulsating synth beat which provides a trip-hop color. A few subtle sounds and effects are sketched here and there and you are carried away in a complete bliss: amazing!
You think you've reached the summit but the best is yet to come: "Kings". The band had played this song at the Trix in Antwerp and I had been crucified by its tantalizing beauty. Think of a gothic Portishead melody, hypnotic and very dark, with cascading minor chords and a melancholic voice that takes you very, very far. Then in the middle, again, a radical change: the music stops and a distorted, descending guitar lick leads the song to its noisy ending. A true masterpiece!
"Reins" starts like a simple waltz with just one voice and one guitar but after a while, a tribal drum comes in, accompanied by strings and again, the composition takes a new direction, with a relentless progression in power and vocals that sound like incantations, supported by Kevin Dockter's subtle guitars, until the piano makes place for the final heavenly voices. Simply astounding. On the following song, "Ancestors, The Ancients", the theme is ancestry. I love the chorus with its descending chords and touching vocals.

"They'll Clap When You're Gone" is a typical acoustic song that could have been on "Unknown Rooms". The electric guitar sound brings a King Dude touch. In the chorus, Chelsea's voice has a vibrating tremolo with slight arabic overtones, evoking Lisa Gerrard: what a pleasure! Then the synth strings and the violin complete the picture and you find yourself... in heaven....

The beginning of "The Waves Have Come" features Chelsea's voice and a slightly detuned piano with a honky-tonk sound. Then the song unfolds into a touching lament and ends beautifully in shrieking violin notes.
The last track, "Lone", consists of four simple acoustic guitar chords (detuned one tone lower, in Dm, as usual), on which Chelsea's unique voice hovers wonderfully until a great electric guitar sound (a typical Gretsch sound) makes you feel like you're in the deep South, crushed by the sun.
In a nutshell: a truly fantastic album! Chelsea Wolfe and her band have pushed their craft even further towards perfection, creating a sum of (nearly) everything that I love in music: depth, power, inspiration and soul. It's like a beautiful kaleidoscope with blues, folk, metal, drone, tribal, trip-hop, dark folk, classical, rock, all this combined with coherence and authenticity. This album holds so much beauty it brings... Pain...

Definitely one of the albums of the year and one of my all time favorite! Pre-order it here.
Don't miss Chelsea Wolfe in concert at the Vooruit in Ghent on 30th October.
You can also preview the following album tracks:
- "Feral Love" (live official)
Check the interview of Chelsea we did in May and the review of her concert at the Trix.
A big thank you to Ben Chisholm and Michael Thiel (Weyrd Son) for their help.
Philippe BLACKMARQUIS
23/08/2013
---