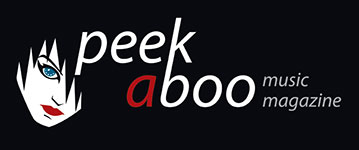 like this movie review
---
CHLOE ROBICHAUD
Sarah Prefers To Run
Movie
Arthouse
[82/100]

Homescreen
27/01/2015, Didier BECU
---
With respect to the title of her film debut, director Chloé Robichaud made an easy choice. After all, Sarah Prefers to Run perfectly summarizes the content of the film as Sarah (Sophie Desmarais) only thinks about running. It is her passion, her life purpose. About all the other things in life, the young woman just doesn't care. Sarah is, to say the least, an introverted woman. She hardly says a word, andshe can't express her feelings (if she has them). It is Sarah's dream to go to Montreal to join the expensive McGill University, that has a prestigious athletics program. Her mother does not like the idea and refuses to pay a penny, because according to her, runners have no future. Ultimately Sarah chooses for a very questionable solution: she marries Antoine ( Jean-Sébastien Courchesne). She doesn't love him at all, but she gets a scholarship.
An easy title, but certainly not an easy subject, because Robichaud choose a protagonist who barely speaks a word, everything falls on the shoulder of lead actress Sophie Desmarais and her own cinematic skills. It seems an impossible task, but they both succeed. Of course, the viewer also has to make an effort. You never enter Sarah's head, simply because she doesn't allow it. She has doubts about everything (even her sexual life), the only thing she knows is that she wants to run.
Sarah Prefers to Run is minimalist art house that is influenced by Xavier Dolan without being a copy. On The contrary. Brilliant cinema, now out on DVD by Homescreen.
Didier BECU
27/01/2015
---
Voor het bedenken van een filmtitel voor haar debuut, heeft regisseuse Chloé Robichaud het zichzelf gemakkelijk gemaakt. Sarah Prefers to Run vat immers perfect samen met de inhoud van de film: Sarah (Sophie Desmarais) denkt alleen maar aan hardlopen. Het is haar passie, haar levensdoel en alle andere dingen kunnen de jonge vrouw maar weinig schelen. Sarah is op zijn zachtst uitgedrukt een introverte vrouw. Ze zegt nauwelijks een woord en haar gevoelens (als ze die al heeft) kan ze helemaal niet uiten. Het is Sarahs grote droom om naar het verre Montreal te trekken en zich te laten inschrijven aan de peperdure McGill University, die een prestigieus atletiekprogramma heeft. Haar moeder vindt het idee maar niks en weigert een cent te betalen omdat je volgens haar als hardloopster sowieso geen toekomst hebt. Uiteindelijk kiest Sarah voor een zeer bedenkelijke oplossing: ze gaat een schijnhuwelijk aan met Antoine (Jean-Sébastien Courchesne) zodat ze kan genieten van een studiebeurs.
Een gemakkelijke titel, maar zeker geen eenvoudige opdracht. Doordat Robichaud kiest voor een protagoniste die nauwelijks een woord spreekt, komt alles op de schouder van hoofdrolspeelster Sophie Desmarais en haar eigen cinematografische aanpak terecht. Het lijkt een onmogelijke opdracht, maar beide slagen erin. Natuurlijk wordt er ook van de kijker een inspanning verwacht. Nooit kan je doordringen tot Sarahs hoofd, gewoonweg omdat ze dat zelf niet toelaat. Ze twijfelt aan alles (zelfs aan haar seksuele geaardheid), het enige wat ze wel weet is dat ze wil lopen.
Sarah Prefers to Run is minimalistische arthouse die beïnvloed is door Xavier Dolan zonder dat er sprake is van een kopie. Integendeel. Briljante cinema, nu uit op dvd via Homescreen.
Didier BECU
27/01/2015
---
---