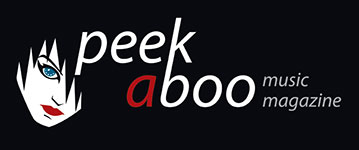 like this movie review
---
CHRIS BRINKER
Bad Country
Movie
[55/100]

SONY SPHE
08/04/2014, Didier BECU
---
With its many swamps, Louisana used to be the ideal playground for various tough action movies. The story from Bad Country doesn't come from the mind of some writer, but everything's based on true facts. Even if the movie consists of a cast that host stars like Willem Dafoe, Matt Dillon and Tom Berenger, the movie was banned to the DVD-market. The truth is that this movie isn't the best one in Dafoe's excellent career. You can say it's an enjoyable (albeit forgettable) action thriller that survives because of its magnificent performances, but no one who's surprised by that!


Detective Bud Carter (Willem Dafoe) from Baton Rouge is one of the hard kind. He considers it as a normal thing that you can drive and drink. Due to his good work, his chiefs let him. His newest challenge is to arrest contract killer Jesse Weiland (Matt Dillon). When Jesse got behind bars he has the heartbreaking choice: becoming a rat and betray his mates or rotting away in his cell. Jess opts for freedom and becomes an informant. A quite dangerous job...


The movie is directed by the deceased Chris Brinker who is known as producer from The Boondock Saints, an action movie that now has become cult. Nothing good from the dead, but we can't erase the fact that Brinker isn't a brilliant director. His style can be best compared with that from the late Walter Hill. Brutal action takes over the logic of the story. Luckily enough there are excellent performances, even if Dafoe deserves better.


Those who like brutal action can now purchase Bad Country that is out on DVD
Didier BECU
08/04/2014
---
Met zijn talrijke moerassen is Louisana al meerdere malen het ideale decor geweest van keiharde actiefilms. Nochtans is het verhaal uit Bad Country niet door één of andere scenarist verzonnen, alles is gebaseerd op waargebeurde feiten. Ondanks een cast die bestaat uit ronkende namen als Willem Dafoe, Matt Dillon en Tom Berenger werd deze misdaadfilm rechtstreeks naar de dvd-markt verbannen. De waarheid is dat deze productie net niet het niveau haalt van een bioscoopfilm bereikt. Als actiethriller mag je hem gerust bij de grote hoop leggen, ofschoon alle eer naar de acteurs toekomt. Nu ja, echt verrassend is dat niet, want we moeten wellicht geen lezer nog van het feit overtuigen dat Dafoe een rasacteur is.


Rechercheur Bud Carter (Willem Dafoe) uit Baton Rouge is er één van de harde soort. Hij vindt het normaal om achter het stuur een fles sterke drank te kraken, toch laten de bazen hem met gerust omdat hij een kei in zijn vak is. Zijn nieuwste opdracht bestaat erin om huurmoordenaar Jesse Weiland (Matt Dillon) te arresteren. Als hij opgepakt wordt staat Jesse voor de hartverscheurende keuze: of hij wordt een rat die zijn makkers verraadt of hij rot weg in de cel. Jesse wil best nog wat van de buitenlucht genieten en opteert daarom om informant te worden. Een allesbehalve gemakkelijke klus....


De film is geregisseerd door de onlangs overleden Chris Brinker die we vooral kennen door de ondertussen tot cultfilm verheven misdaadthriller The Boondock Saints. Over de doden niks dan goeds, toch kun je het feit dat Brinker geen goede filmmaker geenszins verloochenen. Zijn stijl kun je het best vergelijken met het latere (en dus inferieure) werk van Walter Hill. Brutale actie die primeert op de logica van het verhaal dus. Gelukkig zijn er de uitmuntende vertolkingen, ofschoon Dafoe heel wat beter verdient dan deze routineuze actieprent.


Voor de liefhebbers van wapengekletter is Bad Country nu op Sony uitgebracht, alleen op dvd.
Didier BECU
08/04/2014
---
---