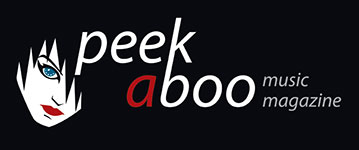 like this movie review
---
CHRIS SPARLING
The Atticus Institute
Movie
Horror
[40/100]

Universal Pictures
31/03/2015, Didier BECU
---
Apparently the found footage rage is over, but that does not mean that directors are not looking for ways to make a horror films in a very cheap way. Chris Sparling, who previously made ATM, thinks he has found the solution with a mockumentary. That is ideal, because that way you can insert (cheap) interviews and old VHS footage. For the movie fan that makes hardly any difference, but Sparling can at least claim that he has come up with something new. The Institute Atticus however is not really a horror movie, simply because there is a lack of shock effects and there is hardly anything to see.
The film is set in 1976, a period in which Friedkin's The Exorcist was released and the public had a great interest in psychokinesis. One of the institutes in which patients were examined is The Atticus Institute in Pennsylvania. Dr. Henry West (William Mapother) has studied numerous patients, but they all seem to be frauds. Judith Winstead (Rya Kihlstedt) however is quite different. If suddenly chairs are flying around, West understands that she has someone in her institute who actually has demonic forces.
The Institute Atticus is mediocre, not to say bad. The script is not interesting enough, the performances are boring, and the director uses such dull directing techniques, that you can hardly watch the movie without yawning, and that can never be the goal of film (we think)..
Didier BECU
31/03/2015
---
Blijkbaar is de found footage-rage (gelukkig) over, maar dat betekent niet dat regisseurs niet op zoek gaan naar manieren om een horrorfilm op een spotgoedkope manier te maken. Chris Sparling, die eerder ATM maakte, denkt de oplossing te hebben gevonden met een nepdocumentaire. Ideaal, want je kan goedkope interviewbeelden inlassen en natuurlijk ook oud vhs-materiaal van één of andere bewakingscamera. Voor de filmliefhebber betekent dat nauwelijks een verschil met de found footage-vehikels, maar Sparling kan ten minste beweren dat hij met iets nieuws op de proppen is gekomen. Een horrorfilm bekijk je natuurlijk ook wegens zijn schrikeffecten en dat is de zwakke schakel in The Atticus Institute: er valt nauwelijks iets te beleven.
De film speelt zich af in 1976, een periode waarin Friedkins The Exorcist werd uitgebracht en het publiek een grote interesse had voor psychokinese. Een van de instituten waar dit onderzocht wordt is The Atticus Institute in Pennsylvania, Dr. Henry West (William Mapother) heeft al talrijke patiënten onderzocht, maar al gauw vallen ze door de mand. Met Judith Winstead (Rya Kihlstedt) is dat echter heel wat anders. Als plotseling de stoelen in het rond vliegen snapt West dat ze in haar instituut iemand heeft die echt over demonische krachten beschikt, zelfs het leger wordt ingeschakeld, want iemand met zo'n gave kan iedereen gebruiken.
Een hoogvlieger is The Atticus Institute zeker niet. Niet alleen is het script niet interessant genoeg en zijn de vertolkingen ondermaats, ook is de regie zo slaapwekkend dat je de film nauwelijks kan uitkijken zonder te geeuwen en dat kan, althans dat denken wij, nooit de bedoeling zijn van film.
Didier BECU
31/03/2015
---
---