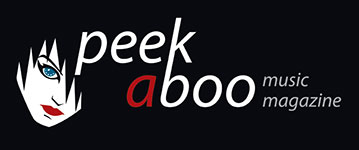 like this cd review
---
CHRISTIAN WOLZ
Ecencia
Music
•
CD
Avant-garde
•
Experimental
[90/100]

Self-released
25/06/2014, Ward DE PRINS
---
25 years Cristian Wolz as an artist. It was previously celebrated with a CD with a reworked anthology of his work, and now there is this live recording of his performance he gave on the occasion of this 25th anniversary in 2013 in Berlin.
The concert and the CD consist of two parts: Ecencia-pure and Ecencia-works.
The first part, Ecencia-pure, is a composition of almost half an hour. Quiet and repetitive Cristian's tonalities bring you into the right mood. Not easy for an artist who primarily uses his voice as an instrument, often without other instruments or tools.
His music has a strange effect on me. His compositions are not easy and I cannot listen to them as music in the background. The result is that his compositions do not get equal playtime (even by me) as other, easier, compositions from other artists. But when I listen to Cristian's music, often I start doing this while doing something else (reading, computer,…), as I mostly do when I listen to music. But after 5 or 10 minutes, I will always find myself sitting in the coach, once again permeated by the atmosphere and intensity of his compositions. Those moments, there is nothing else, only his music surrounding & captivating me.
Whispering, gasping, screaming, hissing, or with a dreary high hypnotic voice, the voice purely as an instrument to create an atmosphere that engulfs and absorbs you. Often he uses just sounds and no words, there is no comprehension or understanding possible , just an ambience & a personal experience. Going from hysterical chanting over lament to incantation, it sometimes happens slowly spun in constructive sequencing, and other times very fast, in just a few seconds time.
What me strikes most is the octave range of the man, but carefully dosed, a "real voice" (in the classical meaning) is relatively rare, and it is mainly the various vocal techniques and accurate deployment of it which creates the perfect atmosphere.
The first part, Ecencia-pure is an absolute masterpiece, a stunning & sublime composition.
However, it is easier for the listener if you know the songs, and in the second part, Ecencia-works, his existing works get the appropriate attention. But also here there are no compromises (or easy solutions) by Cristian. Existing songs are reworked into nine new pieces, which I often hardly recognize. But those new compositions work, just like the new first part, extremely well.
Two pieces stand out for me. I've never known an artist who dares to make a new song by just chanting and singing titles of previous works. Absolutely brilliant. And then of course the piece that I got to know him, so many years ago, "Devil Intus Mestra De La Fore", one of the few compositions in which Cristian Wolz does use real words (even though in Latin), and that in a very scary incantation.
With this CD and the video below Mr. Wolz proves me wrong. Hearing such genius on CD, I have repeatedly asked myself how I can have missed this 25 year anniversary gig in Berlin. Absolutely stupid of me!
This album contains some superb compositions, although far beyond the borders of experiment.
Definitely not for the faint hearted, but for those who do like some good (vocal) musical experiment!
www.facebook.com/christian.wolz.vocal.artist
Ward DE PRINS
25/06/2014
---
25 jaar Cristian Wolz. Het werd al gevierd met een CD met een herwerkte bloemlezing uit zijn oeuvre, doch nu is er ook de live registratie van zijn optreden dat hij in 2013 gaf naar aanleiding van dit 25 jarig jubileum.
Het optreden en de CD zijn tweeledig: Ecencia-pure en Ecencia-works.
Het eerste deel, Ecencia-pure, is een compositie van haast een half uur. Rustig en repetitief brengen Cristians toonaarden je in de juiste stemming. Niet evident voor een artiest die in hoofdzaak zijn stem als instrument hanteert en daarnaast vaak geen of minimale begeleiding heeft.
Zijn muziek heeft al jaren een bevreemdende uitwerking op me. Zijn composities zijn immers niet makkelijk en dus niet als geluidsbehang op te zetten, en ze komen dan ook iets minder aanbod in mijn afspeellijsten dan andere songs. Maar als ze opstaan, kan ik intussen nog wel iets anders doen, hetgeen ik zo vaak doe als ik muziek opzet, maar altijd weer zit ik na 5 à 10 minuten in de zetel, doordrongen van de sfeer en intensiteit van zijn composities. Die momenten is er niets meer. Enkel muziek die je omringt.
Fluisterend, hijgend, grollend of met akelig hoge bezwerende stem, de stem steeds als instrument om een sfeer te creëren die je verzwelgt en opslorpt. Vaak worden gewoon geluiden en geen woorden gebruikt, er is geen aanknooppunt, enkel een sfeer. Van hysterisch opgejaagd persoon naar klaagzang of bezwering, het gebeurt soms langzaam uitgesponnen in langzaam opbouwende sequensen, en een andere keer dan weer in enkele seconden tijd.
Hetgeen me het meest frappeert is het octaafbereik dat de man heeft, doch zo gedoseerd inzet, echte zang (in de klassieke betekenis) komt relatief weinig voor, en het zijn vooral de diverse stemtechnieken en een accurate inzet ervan die deze perfecte sfeer creëert.
Ecencia-pure is een sublieme compositie.
Het is echter makkelijker als luisteraar als je de nummers kent, en in het tweede luik, Ecencia-works, komen dan ook bestaande werken aan bod. Maar ook hier geen compromissen (of makkelijke oplossingen) van Cristian. Bestaand werk wordt herwerkt tot 9 nieuwe stukken, die ik vaak maar met flarden herken, maar de nieuwe composities werken, net zoals het nieuwe werk, uitermate goed.
Twee stukken springen er echter voor me uit. Ik heb nooit een artiest geweten die een nieuw nummer durft maken door louter titels van eerdere werken te scanderen en te zingen. Absoluut briljant. En dan natuurlijk het stuk waarmee ik hem, zoveel jaar geleden leerde kennen, Devil Intus Mestra De La Fore, een van de weinige composities waarin Cristian Wolz wél echte woorden gebruikt (ook al is het Latijn), en dat in een uitermate straffe bezwering.
Met deze CD en onderstaande video geeft Mr. Wolz me stevig lik op stuk. Dergelijke genialiteit nu op CD horen, ik heb me al meermaals afgevraagd waarom ik in godsnaam dit 25 jarig jubileum optreden in Berlijn aan me heb laten voorbijgaan.
Absolute klasse, zij het in experiment in kwadraat. Niet voor de watjes, maar absoluut wél voor zij die een goed (stem)experiment weten te smaken !
www.facebook.com/christian.wolz.vocal.artist
Ward DE PRINS
25/06/2014
---