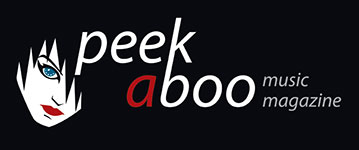 like this cd review
---
CHRISTIAN WOLZ
Emotion15
Music
•
CD
Experimental
•
Unclassifiable
31/08/2011, Tom PLOVIE
---
You don't listen to an album of the German vocal artist Christian Wolz when you want to read a book or enjoy a calm moment. Although Wolz' incredible voice can sing like an angel, he often chooses his dark couterpart for musical expression. This new album is a soundboard of emotions and we should approach it that way. We are forced to face our dark sides, mostly through voice distortion supported by minimalistic and electronic music. Wolz doesn't need words to tell us what the scale of human emotions looks, or sound like.
The opener, "Die Drei Tore", starts with a rhythmic pulse on which the voice carefully tells us, in his own mystic language, the beginning of this musical journey. Layer by layer another voice is added: a whispering mantra-like verse, a shaman who casts out a demon, a howling scream for liberation,... On the following section there's only place for dispair and isolation, created by screeching sounds or horrifying deep breathing. An exorcism is nearby. "Das Gefrorene Bewusstsein" reminds me of Diamanda Galas' Vena Cava. This is probably the most intense track of the album. A harrowing expercience. "Philia" brings us some relief although another impatient, rhythmic pulse tells us there's still no reconciliation to be found.
As the album progresses it becomes clear to me this isn't a linear story. There's no real beginning, middle piece or end to it. I have to be reminded that this is an album about emotions, where it's all about associations and feeling things that can change very quickly. In that way this is an accomplished mission.
The voice as the most direct instrument of expression and emotions, that's Wolz' credo for the last twenty years. He still manages to take us by the throat and challenges us to experience music in a way little artists can do.
Tom PLOVIE
31/08/2011
---
Een album van de Duitse stemkunstenaar Christian Wolz beluister je niet wanneer je wilt genieten van een boek of een rustig moment. Hoewel Wolz' stem kan klinken als een engel kiest hij vaker de kant van zijn illustere en donkere tegenhanger. Deze nieuwe plaat is een klankbord van emoties en zo moeten we ze ook benaderen. We worden geconfronteerd met onze duistere kanten: veelal door stemvervorming, ondersteund door minimalistische en electronische muziek. Wolz heeft geen woorden nodig om ons te vertellen hoe het menselijk scala aan emoties eruit ziet, of klinkt.
De opener, "Die Drei Tore", begint met een ritmische puls waarop de stem, in zijn eigen mystieke taal, ons voorzichtig het begin vertelt van deze muzikale reis. Laag na laag wordt een andere stem toegevoegd: een fluisterende mantra, een sjamaan die zijn demonen uitdrijft, een huilende schreeuw om bevrijding,... De dreigende puls wordt tot het eind aangehouden.
Daaropvolgend komen we terecht in een plaats waar wanhoop en isolatie klinkt. Een schurend en aanhoudend zwaar gehijg zorgt voor een claustrofobisch gevoel. Het geluid van een langgerekte duiveluitdrijving. "Das gefrorene Bewusstsein" herinnert me aan Diamanda Galas' Vena Cava. Het gefluister, de kilte van de woorden, de repetitieve en vaak uitgespuwde klinkers, de verwarrende stemmen,... Dit is ongetwijfeld het meest intensieve nummer. "Philia" brengt wat licht binnenin deze duistere wereld, kabbelend water incluis. Alhoewel, de track eindigd als een vurige stammendans op een broeierige avond. De laatste geesten worden uitgedreven.
Doorheen het album wordt het me steeds duidelijker dat dit geen lineair verhaal is. Er is geen sprake van een begin, midden en slot. Ik word eraan herinnerd dat dit een album is over gevoelens, waar alles draait rond associaties. Gevoelens zijn wispelturig en kunnen vlug omslaan. Bij de verklanking hiervan is Wolz geslaagd. Angst, woede, vertwijfeling, opluchting, onmacht, haat, berusting,... we krijgen het allemaal te horen én te verwerken.
De stem als het meest directe instrument van uitdrukking en emoties. Dat is reeds twintig jaar lang Wolz' credo. Hij blijft erin slagen om ons bij de keel te grijpen en ons uit te dagen om deze confrontatie aan te gaan. Dit alles zorgt voor een muzikale ervaring die ons weinig artiesten kunnen bieden.
Tom PLOVIE
31/08/2011
---