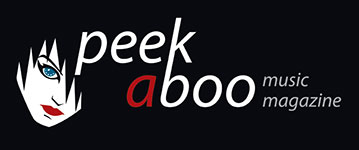 like this movie classics review
---
CHRISTOPHE HONORE
La Belle Personne
Movie
•
Movie classics
Arthouse
[85/100]

Filmfreaks
14/08/2014, Didier BECU
---
We all know the gorgeous sexy looks from Léa Seydoux as a blue-haired woman in La Vie d'Adèle, but the French actress also made some gems before that deserved to be discovered. Therefore we dug in her filmographic past. What about La Belle Personne by Christophe Honoré for instance? A great arthouse production that is based upon the classic roman La Princesse de Clèves by Marie-Madeleine de La Fayette from 1678.
The adaption was a reaction to Nicolas Sarkozy who was back then one of the candidates for president. The politician couldn't understand why such an old book was obligatory at school. It caused a small commotion and Honoré used the novel as the basic stone for the third part of his so-called Paris-trilogy (Dans Paris and Les Chansons D'amour). The director proved that today the subject is still hot and transformed the romantic (but tragic) love story to contemporary Paris.
The beautiful person is teenager Junie (Léa Seydoux). The sixteen-year old girl is shy, but with her looks she is wanted by every boy at school. In the end she chooses for Otto (Grégoire Leprince-Ringuet). It's not an eternal love as there's also teacher Nemours (Louis Garrel).
Don't ask us why but in this movie it seems like a common thing that teachers sleep with their pupils. If you don't ask too many questions on that matter then you can say that La Belle Personne is a touching love story that is perfectly directed by Christophe Honoré who later would make the (excellent) scandal movie Ma Mère with Isabelle Huppert and the French hit Les Bien-Aimés.
The stars of the movie however are the actors, not in the least because of the splendid chemical reaction between Louis Garrel (the beautiful guy whom you might know from The Dreamers by Bernardo Bertolucci) and the incredible Léa Seydoux who scored a César-nomination.
La Belle Personne is a touching, but very poetic movie that is similar to the work of Canadian wonder boy Xavier Dolan. Agreed, Léa Seydoux is the main reason why you give it a go, but the movie is also in a cinematographic way a winner!
The movie is still easy available on DVD on De Filmfreakdistributie.
Didier BECU
14/08/2014
---
Sinds de Française met haar blauwe lokken op de poster van La Vie d'Adèle prijkte, weet iedereen hoe de adembenemende Léa Seydoux er uitziet. Misschien tijd om eens te grasduinen in haar rijke , maar wat onbekende filmverleden. La Belle Personne van Christophe Honoré bijvoorbeeld: een geslaagde arthouseproductie die losjes is gebaseerd op de klassieke roman La Princesse de Clèves van Marie-Madeleine de La Fayette uit 1678.
Deze adaptie was eigenlijk een veeg uit de pan naar Nicolas Sarkozy die toen nog presidentskandidaat was, omdat de rechtse politicus het land op zijn grondvesten deed daveren door te stellen dat hij het maar niet begreep waarom zo'n ouderwets boek in de Franse school nog verplichte lectuur was. In het derde deel van zijn Parijs-trilogie (Dans Paris en Les Chansons D'amour) bewees de cineast dat het onderwerp wel nog zeer actueel is en verplaatste het romantische (maar tragische) liefdesverhaal naar het Parijs van nu.
De mooie persoon in kwestie is scholierster Junie (Léa Seydoux). De zestienjarige dame is wel schuchter, maar brengt door haar knap uiterlijk het hoofd van iedere jongen op hol. Uiteindelijk valt zij in de armen van de Otto (Grégoire Leprince-Ringuet). Helaas voor hem zijn er kapers op de kust en wel leraar Nemours (Louis Garrel).
Blijkbaar is het de gewoonte in het Franse schooltje dat de leraars het met de studentes doen. Als je daar niet veel te vragen bij stelt dan is La Belle Personne een aangrijpend liefdesverhaal dat bovendien aantrekkelijk in beeld is gegoten door Christophe Honoré die later nog de schandaalfilm Ma Mère met Isabelle Huppert en de Franse superhit Les Bien-Aimés zou draaien.
Het zijn evenwel de acteurs die met de pluimen mogen gaan lopen, gewoonweg omdat er een magnifieke chemie is tussen Louis Garrel (de knapperd die doorbrak met The Dreamers van Bernardo Bertolucci) en de fantastische Léa Seydoux die er een César-nominatie aan overhield.
La Belle Personne is een ontroerende, maar tegelijkertijd ook poëtische film die gelijkenissen toont met het werk van wonderkind Xavier Dolan. Natuurlijk is Léa Seydoux letterlijk en figuurlijk het uithangbord van de film, maar ook wegens cinematografische pluspunten je aandacht meer dan waard.
De film is nog vlot te verkrijgen via De Filmfreakdistributie.
Didier BECU
14/08/2014
---
---