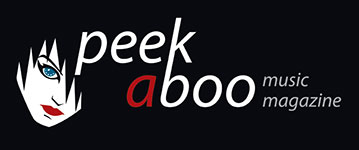 like this movie review
---
CHRISTOPHE HONORE
Métamorphoses
Movie
Drama
[78/100]

Remain In Light
16/04/2015, Didier BECU
---
In earlier times (when everything was better, or simply everything was possible) artistic films about mythology were a common thing. Passolini did it, or Jean Cocteau, and decades later French filmmaker Christophe Honoré has picked up that tradition. Honoré is known for his controversy (one of the best known examples is the masterpiece Ma Mère with Isabelle Huppert). After Les Bien-Aimes Honoré comes up with a contemporary adaptation of collected poems by the Roman poet Ovid. Not easy cinema, but impressive nonetheless.
The half-hour film is divided into three parts in which the central figure is the young girl Europa (Amira Akili), who comes into contact with the god Jupiter (Sebastien Hirel). Jupiter looks like an ordinary mortal, and in this story, even a truck driver. He knows everything about the gods and can change in any kind of form, hence the title. Europa has both hunger for love and knowledge and decides to accept Jupiter's proposal to enter into his strange world. There they meet inter alia Bacchus (Damien Chapelle) and Orpheus (George Babluani).
This modern fairy tale with a mythological background is seen through the eyes of the young Europa. She actually plays the role of the viewer in an almost voyeuristic way. In a playful way she sees how the gods have made the world their playground without being able to change anything herself.
Likely, many readers wil drop out by reading this review alone, but that is a very unwise choice. The subject may not be hip, but Honoré uses the mythological stories in such an original (sometimes almost unrecognizable) way that Métamorphoses is one of the best movies of the moment. It is perhaps not the kind of movie that will make you popular amongst your friends, but those who fancy magisterial, even sensual arthouse should definitely give a chance to this masterpiece. Almost sublime, now out on DVD on Remain In Light.
Didier BECU
16/04/2015
---
Vroeger (toen alles beter was, of gewoon alles kon) waren artistieke films over mythologie schering en inslag. Passolini deed het, of Jean Cocteau, en decennia later waagt ook de Franse cineast Christophe Honoré er zich aan. Van Honoré is bekend dat hij graag de controverse opzoekt (één van de bekendste voorbeelden daarvan is het onvolprezen meesterwerk Ma Mère met Isabelle Huppert). Na het luchtigere Les Bien-Aimés, komt Honoré deze keer op de proppen met een eigentijdse verfilming van een vijftiendelig gedichtenbundel van de Romeinse dichter Ovidius. Geen gemakkelijke cinema, wel imponerende.
De anderhalf uur durende film is opgedeeld in drie delen waarin de centrale figuur het jonge meisje Europa (Amira Akili) is, die in contact komt met de god Jupiter (Sébastien Hirel). Jupiter ziet eruit als een gewone sterveling, en is in dit verhaal zelfs een gewone vrachtwagenchauffeur. Alleen weet hij alles over de goden en kan net zoals zijn soortgenoten van gedaante veranderen. Europa heeft zowel honger naar liefde als kennis en besluit om in te gaan op Jupiters voorstel om in zijn vreemde wereld te treden. Ze ontmoet daar o.a. Bacchus (Damien Chapelle) en Orpheus (George Babluani).
Dit moderne sprookje met een mythologische achtergrond wordt door de ogen van de jonge Europa gezien. Zij speelt eigenlijk de rol van de kijker die een bijna voyeuristische rol krijgt. Op een speelse, vaak onwetende manier ziet zij hoe de goden van de wereld hun speelterrein hebben gemaakt zonder dat zij daar zelf iets kan aan veranderen.
Wellicht zullen heel wat kijkers reeds afhaken bij alleen al het lezen van deze recensie, maar dat is op zijn zachtst uitgedrukt een zeer onverstandige keuze. Het onderwerp is misschien niet hip, maar Honoré heeft de mythologische verhalen op zo'n originele (soms bijna onherkenbare) manier verpakt dat Métamorphoses één van de aanraders van dit moment is. Het is misschien wel niet het soort film waarmee je bij je vrienden de populairste wordt, maar wie zin heeft in een aparte, magistrale en zelfs sensuele film, moet deze arthouseprent absoluut een kans bieden. Bijna subliem, nu uit op Remain In Light op dvd.
Didier BECU
16/04/2015
---
---