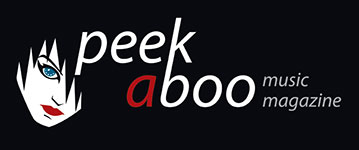 like this movie review
---
CHRISTOPHER FOLINO
Sparks
Movie
Science Fiction
[35/100]

Image Entertainment
18/04/2014, Didier BECU
---
You better not always believe what you read. Agreed, if you take this for granted then you don't have to believe my words either, but I was quite shocked to notice that this movie has been awarded with 7 points on the IMDb-site. That's kind of normal these days. The site is still a massive and impressive database, but since kids who only stare at CG-effects have discovered the site as well the IMDb-rating has become totally useless. Some will say it's democracy and in a way it is, but that doesn't take away the fact that a movie has to be good if you want to spend money on it, not?


According to director Christopher Peter Folino he was inspired after reading the biography of Steve Jobs. You know, only believe in yourself and don't care about what the others say. Folino went pretty far in his DIY-idea as he made his 12 year-old daughter the executive producer from his movie. Before Sparks, he directed Gamers: The Movie in where four friends wanted to break the world record in playing a Dungeons & Dragons-like game. Not exactly a subject that thrills me. For his newest picture, he based himself upon his own comic that is also released in DIY-form. It's kind of amazing that the makers could find well-known names like Chase Williamson (John Dies At The End), Ashley Bell (The Last Exorcism), Clancy Brown (Highlander, The Shawshank Redemption) and Jake Busey.


I somewhere read on the net that Sparks is a perfect blend from Double Indemnity (the classic from Billy Wilder) and Watchmen, but that's pure nonsense! We are very were of the fact that not every screenwriter has the talent from say Paul Schrader, but the dialogues in here are not better than those from an average episode from The A-Team. During the 40's a radioactive meteor smashed in Rochester. Some inhabitants were genetically manipulated and they had some super powers. They called themselves The Rochester 13. Some choose the good side like Ian Sparks (Chase Williamson) and his lover Lady Heavenly (Ashley Bell), but others like Archer (Clancy Brown), Sledge (Jake Busey) and serial killer (William Katt) were attracted to the dark side. And yes, the good fight a battle with the bad.


That's it. You might say that we're a bit too hard as after all the script from The Dark Knight Rises is basically the same, but Folino isn't exactly your Nolan. Some elements are rather silly, especially the costume from heroine Lady Heavenly. The only thing that was funny were those cardboard decors that reminded us of Sin City, but I guess that's not enough to make your day, not?
Sparks is now available on DVD on Image Entertainment.
Didier BECU
18/04/2014
---
Het eerste wat ik vroeger, als fervente filmliefhebber, deed wanneer ik een prent wilde bekijken was de score van IMDb raadplegen. Helaas, sinds deze (nog altijd indrukwekkende) database ook de ultieme speelplaats van tienduizenden kleuters die zich aan CG-effecten vergapen is geworden zijn deze cijfers niet langer meer een maatstaf. Als ze dat ooit al zijn geweest! Het zal dan ook niemand verbazen dat tegenwoordig een gedrocht als Sparks met zo maar eventjes zeven punten aan de haal gaat.


Naar eigen zeggen werd maker Christopher Peter Folino geïnspireerd toen hij de biografie van Steve Jobs las. Lekker in jezelf geloven en je van niemand iets aantrekken, dus. Folino ging wel zeer ver in zijn DIY-theorieën, want hij gaf zijn twaalfjarige dochter de job van uitvoerend producer. Of het nu de schuld van het kind is of niet laten we in het midden, wel maakte Folino van zijn film een zooitje van jewelste. Sparks was nochtans niet zijn debuut. Eerder regisseerde hij Gamers: The Movie waarin vier vrienden het wereldrecord van een Dungeons & Dragons-achtige videogame spelen probeerden te breken. Inderdaad, ook niet bepaald een onderwerp om je slaap voor te laten. Als basis voor Sparks gebruikte Folino zijn eigen stripverhaal dat in eigen beheer werd uitgebracht. Tot zijn grote verbazing kon hij op een paar bekende koppen (die weliswaar niet kunnen acteren) rekenen zoals: Chase Williamson (John Dies At The End), Ashley Bell (The Last Exorcism), Clancy Brown (Highlander, The Shawshank Redemption) en Jake Busey (ja, de broer van!).


Op het net las ik ergens dat iemand Sparks het ideaal huwelijk tussen Double Indemnity (de film noir klassieker van Billy Wilder!) en Watchmen vond. Nou moe! We weten ook wel dat niet iedere scenarist over het talent van Paul Schrader beschikt, maar de schrijvers maken het in Sparks toch wel echt bont. De dialogen lijken zo uit een aflevering van The A-Team te komen en het verhaal is op zijn zachtst uitgedrukt nogal sullig. Tijdens de jaren 40 sloeg een meteoor in de kern van het stadje Rochester. De meteoriet was radioactief waardoor een paar stedelingen genetisch gemanipuleerd werden. Deze superhelden noemden zich The Rochester 13. Je had een paar die de goede kant kozen zoals bijv. Ian Sparks (Chase Williamson) en Lady Heavenly (Ashley Bell), maar net zoals in de saga van George Lucas had je ook individuen die voor de duistere kant kozen zoals Archer (Clancy Brown), de hondsbrutale Sledge (Jake Busey) en seriemoordenaar (William Katt). En jawel, de goede zielen nemen de strijdbijl op tegen de slechte tegenstanders!


We zijn te hard, want het verhaal van pakweg The Dark Knight Rises is ook niet meer dan dat? Misschien wel, maar Folino bezit gewoonweg niet het talent om een superheldenfilm te maken. Alles lijkt ronduit onnozel, zelfs het pakje van heldin Lady Heavenly lijkt op een carnavalpak dat vrouwen dragen die denken dat ze MegaMindy zijn! Het enige wat leuk is aan Sparks zijn de kartonnen decors omdat die een heel klein beetje de herinnering oproepen aan Sin City. Maar meer zit er in dit vehikel niet hoor.....
Didier BECU
18/04/2014
---