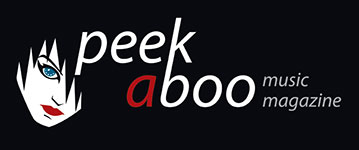 like this movie review
---
CHRISTOPHER LANDON
Paranormal Activity, The Marked Ones
Movie
Horror
[69/100]

Universal Pictures
12/05/2014, Didier BECU
---
You think that the time has come that someone put an end behind the Paranormal Activity-franchise because everything has being said? Mind you, we think that too. But don't judge The Marked Ones too fast without having seen it, as the makers have made something different from it. Officially it's not even allowed to put a number 5 behind the title as it's actually a spin-off, not a sequel. We guess that this has everything to do with the fact that the producers want to leave the path open if this new turn would fail. No worries though. The Marked Ones didn't score the phenomenal numbers from its precedents, but director Christopher Landon (who wrote the script Disturbia with Shia LaBeouf) made 34 million dollars: that's seven times the budget!


The story is set in Los Angeles. Jesse (Andrew Jacobs) and Hector (Jorge Diaz) are two young guys who don't know what to do with their time. Out of boredom they are coming up with the most dangerous stunts in pure Johnny Knoxville-style. They always have their camera with them and soon after their dangerous stunts are put on the web. Jesse hears one day the scream of a woman. Of course he's thinking of sex and films the whole thing. He gets a picture of a nude woman, but he better didn't do it. Some days later he sees a strange bite on his arm and discovers that he's being possessed by a demon and is having supernatural forces.


Readers who are familiar with the previous Paranormal Activity-films won't see that many similarities. That's a good thing. Landon didn't create a masterpiece, but the movie is quite entertaining and at times extremely creepy. It's surely not a very original picture, as after all it feels like you're watching a sequel from Chronicle in where youngsters got supernatural forces due to extra terrestrials. Filmfans who start puking if they hear that a movie is made with footages from security cameras and laptop- images can sleep on both ears either as The Marked Ones is shot with expensive handcamera's. So yes: you actually see what happens! In the final moments it seems like Landon hasn't the plot under control, but the first hour of the movie is a real tip for horror buffs and it was reminding us of James Wan (Insidious, The Conjuring).


Paranormal Activity: The Marked Ones is now out on both DVD and Blu-ray on Universal
Didier BECU
12/05/2014
---
Je zucht, want je vindt dat de Paranormal Activity-franchise echt wel volledig is uitgemolken? Dat vinden wij ook hoor, maar met The Marked Ones tappen de makers toch uit een heel ander vaatje dan de originele mockumentary uit 2007 en zijn opvolgers. Officieel mag je eigenlijk zelfs geen vijfde cijfer achter de titel plaatsen, want het gaat niet om een sequel, maar wel een spin-off. Wellicht is dat om de weg open te houden voor nog te verschijnen sequels mocht deze nieuwe ingeving mislukken, want niets is meer winstgevend dan een mockumentary die is gefilmd met een spotgoedkope handcamera. Maar niet getreurd. The Marked Ones scoorde misschien wel wat minder dan zijn voorgangers, toch kon regisseur Christopher Landon (schrijver van Disturbia met Shia LaBeouf) er in een handomdraai voor zorgen dat de film 34 miljoen dollar opbracht: zeven keer het oorspronkelijke budget.


Het verhaal speelt zich af in Los Angeles. Jesse (Andrew Jacobs) en Hector (Jorge Diaz) zijn twee jonge nietsnutten die hun dagen vullen met het uitvoeren van krankzinnige stunts zoals alleen Johnny Knoxville ze kan bedenken. Altijd hebben de twee kornuiten hun camera bij de hand om het nadien wereldwijd op het net te verspreiden. Op een dag hoort Jesse gekreun bij de buren. De kwajongen krijgt wel een naakt vrouwenlichaam op zijn scherm cadeau, toch had hij zich daar beter niet toe laten verleiden. Een beet op zijn arm wijst erop dat hij is bezeten door een demon, bovendien bezit hij vanaf nu over superkrachten!


Lezers die vertrouwd zijn met de vorige Paranormal Activity-films zullen inderdaad maar weinig gelijkenissen zien. Dat is maar goed ook, want Landon heeft met The Marked Ones wel geen meesterwerk uit zijn mouw geschud, toch is de film onderhoudend en bij momenten zeer creepy. Echt origineel is het allemaal wel niet, soms lijkt het zelfs alsof je gewoon naar een sequel van Chronicle (waarin jongeren via buitenaardse wezens ook over bijzondere krachten beschiken) kijkt, toch is dat niet erg. Wie een afkeer heeft van beelden die met een beveiligingscamera of een laptop zijn gefilmd kunnen eveneens opgelucht adem halen, want de amateurbeelden zijn deze keer met superdure camera's gefilmd. Dus geen zwart-wit beelden meer waarin je amper ziet wat er gebeurt. Op het einde verslikt Landon zich een beetje in zijn eigen plot, maar het eerste uur is topentertainment dat bij momenten aan James Wan (Insidious, The Conjuring) doet denken. Jawel, The Marked Ones is een aanrader voor griezelfanaten.


Paranormal Activity: The Marked Ones is nu uit via dvd en Blu-ray op Universal.
Didier BECU
12/05/2014
---
---