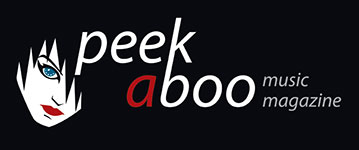 like this cinema review
---
CHRISTOPHER NOLAN
Interstellar
Movie
•
Cinema
Science Fiction
Warner Home Video
11/11/2014, Didier BECU
---
It has been written so often that it probably is true: Interstellar is a masterpiece. Some critics even think it's the new 2001: A Space Oddysey. Time will tell whether that is true, but they do have at least one thing in common: they are both visually stunning space adventures that no one will fully understand. Almost everyone will buy a ticket for this space epic, but for a lot of viewers (including this guy) it will be hard to understand it all. In this nearly three-hour spectacle Christopher Nolan overwhelms the film fan with many complex physical laws. Fortunately, a lot of drama, great acting and especially visual splendor is included.
Coope (another incredible performance by Matthew McConaughey who is becoming the best actor ever) is a former astronaut who is now a farmer. He remains however one of the best pilots and professor Brand (Michael Caine) knows that too. He sends him together with his daughter (Anne Hathaway) and two other pilots to a black hole to save mankind. For Cooper it is not that long, but for his descendants it is a mission that last decades. Cooper knows that if he agrees to go, his children will be very old when he returns. If he ever returns...
Christopher Nolan who wrote the script with his brother Jonathan chose a balance between drama and an unforgettable journey into space. Once the space shuttle is gone to the stars (after one hour film) you will be overwhelmed by a visual splendor that is rarely shown. Moreover, Interstellar is a must see in the cinema, the seats almost vibrate from the sound of roaring engines and the theatrical music of Hans Zimmer provides an incredible extra.
We dare not say that Interstellar is indeed the film of the year, but it is a timeless classic.
Didier BECU
11/11/2014
---
Het is ondertussen reeds zo vaak geschreven dat het wel waar zal zijn: Interstellar is een meesterwerk. Sommige critici gaan zelfs zo ver om de film gewoon gelijk te stellen met 2001: A Space Oddysey. De tijd zal uitwijzen of dat inderdaad zo is, maar dit hebben ze wel in ieder geval gemeen: het zijn beide visueel verbluffende ruimteavonturen die geen mens volledig zal begrijpen. Want neen, laat ons eerlijk en wel wezen, bijna iedereen zal wel een kaartje kopen voor dit ruimte-epos, toch zullen heel wat kijkers (waaronder deze jongen) verschillende keren met de handen in het haar krabben. In dit bijna drie uur durend spektakel overdondert Christopher Nolan de filmliefhebber met een waterval van ingewikkelde natuurkundige wetten. Gelukkig valt er ook zeer veel dramatiek, acteerkunst en vooral visuele pracht te beleven.
Cooper (nog maar eens een ongelofelijke Matthew McConaughey die stilletjes aan de beste acteur aller tijden aan het worden is) is een gewezen ruimtevaarder die na een mislukte ruimtemissie een carrière in de maisvelden zoekt. Hij blijft evenwel de beste piloot van dit universum en dat weet ook professor Brand (Michael Caine) die hem samen met zijn dochter (Anne Hathaway) en twee andere piloten naar een zwart gat stuurt om de mensheid te redden. Voor Cooper duurt het allemaal niet lang, maar voor zijn nakomelingen is het wel een missie van tientallen jaren. Cooper weet dat wanneer hij vertrekt, zijn kinderen stokoud zullen zijn als hij terugkeert. Als hij al terugkeert…
Christopher Nolan die samen met broer Jonathan het script schreef, koos voor een evenwichtige balans tussen drama en een onvergetelijke ruimtereis. Eens de spaceshuttle naar de sterren is vertrokken (lees na één uur film) wordt je overdonderd door een visuele pracht die zelden is getoond. Bovendien is Interstellar een film die je in de bioscoop moet zien, de stoelen trillen bijna van het geluid van de ronkende motoren en ook de theatrale muziek van Hans Zimmer zorgt voor een ongelofelijke extra.
Of Interstellar de film van het jaar is durven we niet schrijven, wel een klassieker om ontelbare keren opnieuw te bekijken.
Didier BECU
11/11/2014
---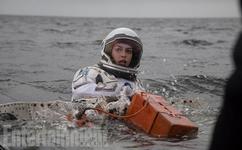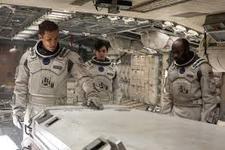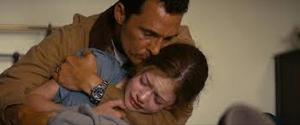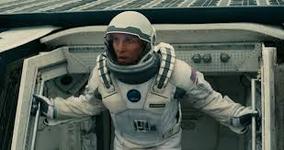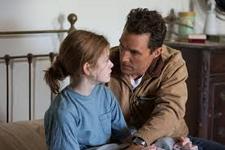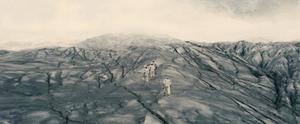 ---