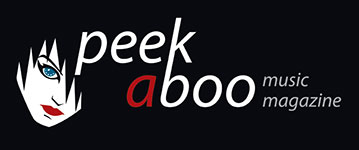 like this cd (ep) review
---
CINEMUERTE
Dhist EP
Music
•
CD (EP)
Rock
[70/100]

Raging Planet
05/01/2015, Wim GUILLEMYN
---
A Portuguese band (founded in 2002) from Lisbon. They were already supported My Chemical Romance and Him. On their previous album ( Aurora Core, 2008) they worked together with Moonspell-guitarist Ricardo Amorim; there was even a song that was written by Ribeiro (also Moonspell). Since 2011 a new album is announced, but for now we have to do it with this EP.
The five songs are mostly rock, while the singing is between Guesh Patti and Siouxsie. The opening track Dog starts pretty good, but after the intro it becomes lesser, just because it's all too chaotic. Her voice sounds better when she sings quieter. Heaven's Not Too Far is average, but Here Without You sounds pretty nice: a rock ballad with a beautiful structure. In Shining in the shadows the vocals are again pretty good. The last song, The Park, starts as a ballad, but evolves into a vicious rock song. Conclusion: One very good song, two nice ones and two to forget.
This EP is meritorious, but the songs are too mediocre to stand out, while they also have a lack of individuality, so I fear that this EP won't change a lot for them.
Wim GUILLEMYN
05/01/2015
---
Een Portugese band (opgericht in 2002) uit Lisbon. Ze stonden reeds in het voorprogramma van My Chemical Romance en Him. Op hun vorige cd (Aurora Core uit 2008) werkten ze o.a. met de gitarist van Moonspell (Ricardo Amorim), er stond trouwens ook een nummer op dat was geschreven door Ribeiro (ook Moonspell). Al sedert 2011 wordt een nieuw album aangekondigd, maar voorlopig moeten we het met deze ep stellen.

De 5 songs zijn grotendeels in een rocksaus gedrenkt. De zang situeert zich tussen Guesh Patti en Siouxsie. Het openingsnummer Dog begint vrij goed, maar na de intro wordt het minder, gewoon omdat het allemaal wat te chaotisch is. Haar stem klinkt ook beter wanneer ze rustiger zingt. Heaven' s Not Too Far is matig uitgewerkt, maar Here Without You klinkt best aardig: Een mooi opgebouwde rockballad. In Shining shadows komt de zang opnieuw goed tot zijn recht. Het laatste nummer The Park begint als een ballad, maar evolueert tot een venijnige rocksong. Conclusie: eén heel goede song, twee aardige en twee om te vergeten.

De drums zijn wel heel vooraan gemixt en dat stoort het totaalgeluid bij momenten. Deze ep is verdienstelijk, maar de songs zijn te middelmatig om op te vallen in de massa. Tevens ontbreekt het aan eigenheid in hun werk, daarom vrees ik dat ze met deze ep geen hoge ogen zullen gooien.
Wim GUILLEMYN
05/01/2015
---