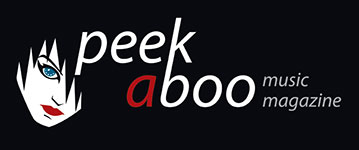 like this cd review
---
CLAIR OBSCUR
Sans Titre, 1992
Music
•
CD
Classical
•
Dark Wave
•
Gothic
•
Minimal
•
Unclassifiable
[75/100]

Infrastition
07/07/2011, Didier BECU
---
Next to the aforementioned "Rock", "Sans Titre, 1992" is the other album by French coldwave-band Clair Obscur which has been reissued on Infrastition, again in beautiful large digipack and limited to 500 copies.
"Sans Titre, 1992" is perhaps the most anti-Clair Obscur that has been ever made.
Just like on "Rock", the band wanted to seek some unexplored horizons that ended up in an album with a rather subdued atmosphere where there's of course some space left for experiment. For example, in "Drive Me to the Beach" the French conversation is taken from Jean-Luc Godard's "Masculin, Féminin" or are the lyrics from "Ich weiss (nicht)" the verses from Die Lorelei by Heinrich Heine.
Art for art's sake? Not really as you can just relax in your chair and dream away on its beauty, not giving a damn what's it all about.
The most weird song is opener "Amore (la solution)" which sounds like Italo-pop from Umberto Tozzi, we kid you not! Of course it's only the beginning and after some minutes you hear the typical Clair Obscur, they perhaps even took it a bit further on here.
There's the ridiculous pop on "Stop", the almost neo-classical piece "Tirésias" or the Erik Satie-inspired little gem that "O soleil" is and somewhere in this album you'll even hear some bagpipes.
"Sans Titre, 1992" is indeed not the greatest classic Clair Obscur has ever made but it shows how varied this band was (or is). Sometimes bizarre, sometimes beautiful, sometimes just interesting but most of the time a beautiful fairy tale made in a motherless world.
Didier BECU
07/07/2011
---
Een paar dagen eerder bespraken we "Rock" van deze Franse coldwaveband en nu is er ook "Sans Titre, 1992" "Sans Titre, 1992" werd oorspronkelijk (zoals de titel zelf zegt) uitgebracht in 1992 en is nu terug door Infrastition op de markt gegooid. Net als "Rock" (en de twee voorgaande reissues "Antigone" & "The Pilgrim's Progress") weeral in een prachtige digipack op slechts 500 exemplaren.
Je zou best kunnen stellen dat "Sans Titre, 1992" het meest anti-Clair Obscur album is dat deze Fransen ooit hebben uitgebracht. Net als bij "Rock" had deze avant-gardistische bende nood aan het zoeken naar nieuwe horizonten, wat resulteerde in een eerder gezapige plaat waar de nodige plaats gelaten werd voor wat experiment.
Zo zijn bijvoorbeeld de Franse dialogen in "Drive Me to the Beach" genomen uit Jean-Luc Godard's "Masculin, Féminin" of zijn de teksten van "Ich weiss (nicht)" gewoon de versen van Die Lorelei van Heinrich Heine.
Moeilijk doen om moeilijk te doen? Niet echt, want je kan evengoed in je luie zetel wegzakken en je laten meeslepen door de schoonheid van de muziek en je geen moer aantrekken van waar het nu in feite allemaal om draait.
Het meest aparte nummer is zonder twijfel opener "Amore (la solution)" dat veel weg heeft van de Italopop waar Umberto Tozzi een patent lijkt op te hebben. We menen het!
Gelukkig duurt dit geintje slechts enkele minuten want vrij vlug nadien krijgen we de typische Clair Obscur-stijl voorgeschoteld, ook al drijven ze het hier een beetje verder.
Zo is er de riduculeuze pop van"Stop", is "Tirésias" net geen klassiek of is het prachtige "O Soleil" duidelijk geinspireerd door Erik Satie, en dan hebben we het niet eens over de doedelzakken die ergens middenin dit album opduiken.
"Sans Titre, 1992" is inderdaad niet meteen het grootste Clair Obscur-album bij uitstek, maar het toont wel aan hoe gevarieerd deze groep kan zijn..
Soms een beetje bizar, soms mooi, soms gewoonweg interessant en eigenlijk het meest van al een wondermooi sprookje in een harteloze wereld.
Didier BECU
07/07/2011
---