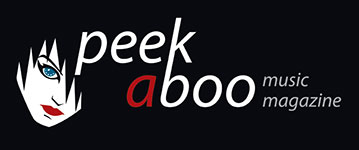 like this article review
---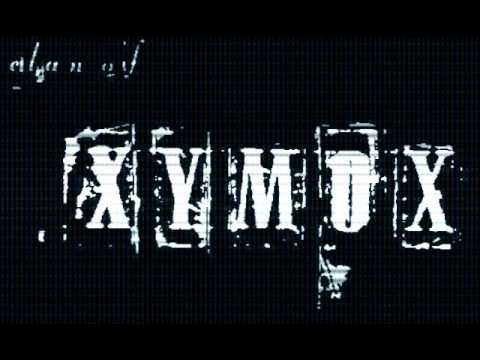 CLAN OF XYMOX
Forever in love with Medusa
Article
22/01/2016, Didier BECU
---
Everything has a beginning, also my Medusa story. Personally I do not believe in love at first sight, as one day ugliness shows up, but Medusa by Clan Of Xymox is surely different. A reviewer is not supposed to include parts of his personal life in a music analysis, but this is impossible when I talk about the second album of this Dutch dark wave band.
When Medusa was released, the band already was a success story. The self-released Subsequent Pleasures was discovered by Brendan Perry and the first debut album was released on 4-AD, but personally I discovered the band when Medusa came out. Due to various reasons, I can't remember things of my wild teenage years, but I remember very well how and where I first heard Clan Of Xymox. After a wild night in Brussels, I was at a friend's home and I heard the enchanting sounds of Clan Of Xymox for the first time in my life. It only lasted a few seconds before I fell in love with the synth sounds of Pieter Nooten, the melancholic voice of Ronny Moorings and the heavenly voice of Anka Wolbert.
That same day I ran to the store, because I wanted to have my copy of Medusa. A thousand times I stared at that pitch-black cover, and although there is almost no information on the golden inner sleeve, I immediately understood my infatuation. They worked with a Yamaha DX7 and that was also the main instrument of a record that threw my life upside down (Low by David Bowie). Decades later, I was told that the DX7 was hardly used on Medusa, but dreams are even beautiful with a false truth.

Two decades later Peek-A-Boo gave me the opportunity to ask Ronny Moorings which records changed his life, and Low was included in his list. Nothing in life happens without a reason. Also the producer of the album is important, as John Fryer is indeed the man who produced two records that I want to listen to at least once a week (Das Schwarze Denkmal by Kirlian Camera and The Figure One Cuts by Minimal Compact).

Most Peek-A-Boo readers know how Clan Of Xymox sounds, after all they are among the inventors of dark wave, but how do you explain that to someone who never heard the band? Right, you check YouTube, but let me just dream...

In times of recycling, it seems strange that a band like Clan Of Xymox invented a complete new unique sound. The dark wave sound of their debut was further elaborated on Medusa. There are only ten songs on the album (including three short instrumental pieces), but every track is perfect to the smallest detail. Their unearthly sound was even elementary for the second album of This Mortal Coil (Filigree & Shadow), and even though it will make many people laugh, they are for the goth music at least as important as the Beatles were for rock music. Allow me to say that Clan Of Xymox is for me (and a lot of goths) more important than those four guys from Liverpool. No, I can't even remember how many times I burst into tears when I heard the tragic beauty of Medusa.

Agonized By Love is the most beautiful love song for people who never want (or can't) fall in love, Louise is the anthem that you want to dedicate to every woman, Michelle is so much better than (ha!) that same title by The Beatles, Back Door is the perfect soundtrack if you want to bang your head against the wall.

Our website made ​​it a habit to ask artists what albums have influenced their lives. If you ask me, Medusa is a problem child. No, this gem is in my top ten, I just can't say on which place it'll end (but often in my life, it was on the first one). If you've never heard Medusa in your life, then do listen, your love will never be as big!
Didier BECU
22/01/2016
---
Alles heeft een begin, zo ook mijn Medusa-verhaal. Zelf geloof ik niet in liefde op het eerste gezicht omdat ooit de lelijkheid wel eens naar boven komt, maar bij Medusa van Clan Of Xymox is dat toch wel eventjes anders. Van een recensent wordt er verondersteld dat hij zijn persoonlijke leven niet in de muziekanalyse stopt, maar bij het tweede album van deze Nederlandse darkwaveband kan dat moeilijk anders.

Toen Medusa werd uitgebracht had de band al heel wat meegemaakt. Het debuut Subsequent Pleasures was al door Brendan Perry ontdekt en hun echte debuutplaat was op 4-AD uitgebracht, maar zelf ontdekte ik de band toen Medusa uitkwam. Om allerlei redenen herinner ik mij bitter weinig van mijn wilde tienerjaren, maar ik weet nog heel goed hoe en waar ik voor het eerst Clan Of Xymox hoorde. Na een wilde nacht in Brussel hoorde ik bij een vriend thuis voor het eerst in mijn leven de betoverende klanken van Clan Of Xymox. Het duurde amper een paar seconden vooraleer ik voorgoed verliefd werd op de synthklanken van Pieter Nooten, de weemoedige stem van Ronny Moorings en de hemelse klanken van Anka Wolbert.
Nog diezelfde dag holde ik naar de winkel, want ik wilde mijn exemplaar van Medusa. Duizend keer heb ik naar de gitzwarte hoes zitten staren en hoewel er maar weinig informatie op de gouden binnenhoes hoes stond, snapte ik meteen mijn verliefdheid. Er werd met een Yamaha DX7 gewerkt en dat was niet toevallig het hoofdinstrument van een plaat die mijn leven overhoop gooide (Low van David Bowie). Decennia later werd mij verteld dat de DX7 nauwelijks werd gebruikt op Medusa, maar dromen zijn nu eenmaal mooier met een valse waarheid.
Het duurde uiteindelijk bijna meer dan twintig jaar vooraleer ik via Peek-A-Boo de kans kreeg om van Ronny Moorings te horen dat ook zijn leven door Low was veranderd. Neen, niets is toevallig in het leven. Ook de producer van de plaat is dat niet: John Fryer. De man produceerde immers twee platen waar ik minstens één keer per week wil naar luisteren (Das Schwarze Denkmal van Kirlian Camera en The Figure One Cuts van Minimal Compact).

De meeste Peek-A-Boo-lezers zullen wel weten hoe Clan Of Xymox klinkt, tenslotte behoren zij tot de uitvinders van de darkwave, maar hoe leg je dat uit aan iemand die nog nooit de band heeft gehoord? Juist, je hebt YouTube, maar laat mij even…
In tijden waarin nieuwe bands schaamteloos recycleren, lijkt het vreemd om vast te stellen dat je Clan Of Xymox met niemand of niets kon (of zelfs kan) vergelijken. Het originele darkwavegeluid van hun debuut werd nog verder uitgewerkt op Medusa. Er staan slechts tien nummers op deze plaat (waarvan drie korte instrumentale stukken), maar iedere track is perfect tot in de kleinste details. Hun onaardse geluid was zelfs elementair voor het tweede album van This Mortal Coil (Filigree & Shadow), en ook al zullen heel wat mensen om deze zin lachen: ze zijn voor de gothmuziek minstens even belangrijk als The Beatles dat voor de rockpop zijn. Sta me zelfs toe om te stellen dat Clan Of Xymox voor mij (en heel wat goths) belangrijker is dan die vier kerels uit Liverpool. Ik kan mij het aantal keren niet eens meer herinneren dat ik in tranen uitbarstte toen ik de tragische schoonheid van Medusa hoorde.
Agonised By Love is het mooiste liefdesliedje voor mensen die nooit willen (of kunnen) verliefd worden, Louise is het nummer dat je aan iedere vrouw wil opdragen, Michelle is het nummer dat zoveel beter is dan (ha!) dat liedje van The Beatles met dezelfde titel, Back Door is de ideale soundtrack als je zin hebt om met je hoofd tegen de muur te bonken. Medusa is een donkere, immens trieste plaat en toch zit er in de zwarte dromen ook veel hoop.
Onze website heeft er ondertussen een gewoonte van gemaakt om aan artiesten te vragen welke platen hun leven hebben beïnvloed. Als je het aan mij vraagt dan is Medusa een probleemkind. Neen, in de top tien belandt deze parel sowieso, alleen weet ik nog niet goed op welke plaats (maar vaak in mijn leven was het op de allereerste plaats). Mocht je nog nooit Medusa in je leven hebben gehoord, doe het dan nu, meer verliefd worden dan dat kan niet!
Didier BECU
22/01/2016
---