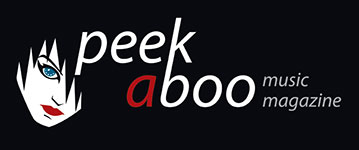 like this cd review
---
CLAN OF XYMOX
The Darkest Hour
Music
•
CD
Electro
•
Gothic
•
Industrial
•
New wave
[83/100]

05/05/2011, Didier BECU
---
"The darkest hour" has become the 13thalbum in the 30 years of Clan Of Xymox. It sounds incredible and it seems like this band still have more than enough artistic skill to produce an album to watch out for.
The funniest thing (and probably their secret) is that every album tends to be different, even if "dark" and "melancholic" are the keywords in them all. The newest child from Ronny features ten tracks and will be released on his birthday, 20thMay.
Highlights such as "She did not answer" (reminiscent of the synthpop-grandeur that "Twist Of Shadows" is) and "Tears ago" are the kind of tracks where Clan Of Xymox proves again, that they are masters in danceable songs with an ultimate melancholic feel. "Delete" and "My chicane" are similar to the industrial-goth tracks we could hear on their previous album "In love we trust". A Xymox record wouldn't be complete without an instrumental gem and this time the title track "The darkest hour" gets this honour.
There will certainly be people around who'll state that once again this album is not a "Medusa", but those same people have missed two decades of Xymox history. Still, we have another album to fill our summer with great wave songs and even if it might not be the best Xymox album ever, we recommend it from the heart and without any doubt Xymox fans can't wait to hear the newest tracks from the king of melancholy.
Didier BECU
05/05/2011
---
"The darkest hour" is ondertussen reeds het dertiende album in 30 jaar Clan Of Xymox geworden en ook al lijkt het ongelooflijk, nog steeds ziet het er niet naar uit dat deze groep aan artistieke ademsnood lijdt, integendeel!
Nu ja, er zullen wel altijd mensen zijn die zullen beweren dat dit album geen "Medusa" geworden is maar dat zijn dan ook mensen die bijna twee decennia Xymoxgeschiedenis gemist hebben want sinds de comeback-album "Hidden Faces" was het duidelijk dat het brein achter de groep, Ronny Moorings, respect had voor zijn verleden maar dat hij het ook in een hedendaags electro-indusjasje wilde omzetten.
Het leuke (en waarschijnlijk ook het geheim) aan het Xymox verhaal is dat deze groep op iedere cd anders uit de hoek komt, ook al blijven de sleutelwoorden "donker" en "melancholish" heten.
Ronny's nieuwste boreling (uitgebracht op diens verjaardag, 20 mei) bevat wederom tien tracks.
Absolute uitschieters zijn "She did not answer" dat "Twist Of Shadows"-momenten oproept maar het is vooral "Tears ago" die met de eer van best track gaat lopen want voor de honderste keer (of is het nu meer?) bewijzen Xymox dat zij bijna een monopolierecht hebben op dansbare nummers die bol staan van de melancholie.
Met "Delete" of "My chicane" krijgen we dan weer de meer indus-achtige goth nummers te horen zoals we die kennen van de voorganger "In love we trust".
En wat zou een Xymoxplaat waard zijn zonder een instrumentaal pareltje? Deze keer is dat titeltrack "The darkest hour" die met de eer gaat lopen, wat er ons eigenlijk doet aan denken dat het geen gek idee zou zijn om eens een cd uit te brengen van alle instrumentale nummertjes die deze band ooit gemaakt heeft.
Nu goed, we zijn in ieder geval weer gevoed voor een zomer lang melancholie en ook al is het niet de beste Xymoxplaat aller tijden, het blijft weliswaar een tip waarbij de Xymoxfans ongetwijfeld weer staan te watertanden om de nieuwe nummers van de koning van de melancholie te horen.
Uiteraard staat Clan Of Xymox op Shadowplayfestival.
Didier BECU
05/05/2011
---