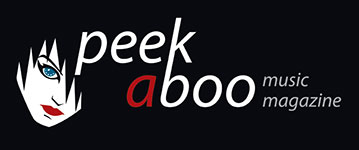 like this cd review
---
CLAUDIA BRUCKEN
Combined
Music
•
CD
New wave
•
Pop
ZTT
10/12/2016, Didier BECU
---
In 1985 Propaganda probably made with A Perfect Wish perhaps the most perfect pop album ever. However, the secret key of the success of the band that featured Die Krupps synthesist Ralf Dörper was Claudia Brücken's voice. When she left the band, the next album 1234 was one of the biggest flops ever. You can blame it on the stupid title, but Propganda simply was Claudia Brücken and her husband Paul Morley: the former NME-journalist who founded with Trevor Horn and Jill Sinclair the influential label ZTT (Zang Tumb Tuum) which was the home of Art of Noise and Frankie Goes To Hollywood.

After she left Propaganda, Claudia collaborated with Thomas Leer and formed Act. The album Laughter, Tears And Rage was a decent one that even contained one of the most perfect pop songs ever (Snobbery And Decay), but it failed completely. In fact, after Propaganda, the whole career of Claudia was something that could have been, but never happened.

Her solo album Love:And A Million Other Things on which she played the role of some Euro disco queen was completely ignored too, because the team at Island Records which was supposed to promote her album was fired when it was released. And so, no one knew Claudia had an album out.

Even if Claudia almost became invisble, she always remained an icon and worked with legends like Andy Bell of Erasure and Martin L. Gore. There was even a small hope that Propaganda would be reunited, but it were plans only. Later she formed Onetwo with her new lover, Paul Humphreys of OMD. Again, no one really cared about it.

Claudia Brücken became the underground artist who was once at the big top. All her material is worth checking out, even if it's not that easy to find it all. Combined is an excellent compilation that features the best songs of every period of her career. It goes from the dark cinematic pop of Dr. Mabuse to the cheesy disco of Absolut(e).

This album contains two remarkable covers: David Bowie's This Is Not America and Roy Orbison's epic masterpiece In Dreams.

A compilation with no greatest hits (simply because there are none), but all songs you absolutely need to hear.
Didier BECU
10/12/2016
---