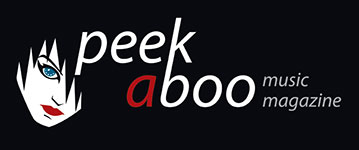 like this movie classics review
---
CLINT EASTWOOD
Sudden Impact
Movie
•
Movie classics
Action
•
Crime
[66/100]

Warner Home Video
18/12/2014, Didier BECU
---
Dod you ever ask yourself what Clint Eastwood means for you? Is he a brilliant director or simply the ruthless outlaw of those spaghetti westerns? Perhaps a lot of people will just answer Dirty Harry, the quirky police inspector from Los Angeles who enforces the law in his own way. In total, there have been made five Dirty Harry-films, and even though one of the most famous one-liners of Harry Callahan comes from Sudden Impact (Go Ahead, Make My Day, even used by Ronald Reagan), it is also the weakest in the series. Strange if you know that it is Eastwood himself who was behind the cameras. It was also the only Dirty Harry-film he directed himself.
Everything is due to the weak story. Sudden Impact is a lukewarm rape and revenge movie with Dirty Harry almost completely disappearing into the background. Eastwood himself explains that by saying that Callahan was just getting a little older and was thinking about life, which of course is pure poppycock.
Jennifer Spencer Sondra Locke (with whom he had a relationship) and her sister were raped duringtheir teens by a gang of men. Her sister never recovered of the shock and vegetates in a psychiatric institution, Jennifer swears she will kill the guilty one.
The scenario is quite ridiculous, but that is the cas in most Eastwood films from the 80s, so that can't be the problem. The real reason is that Sondra Locke is a too weak actress to carry a full-length movie. Eastwood himself seems quite bored during the whole movie, and the locations are extremely dull. Sudden Impact is not shot in San Francisco, but in San Paulo. A reckoning at a fairground was probably a nice gimmick in 1983, now it is completely dated. The soundtrack does not make sense either, though just like for the previous films, the music was composed by Lalo Schifrin.
Is this movie really bad? No, not really. Dirty Harry will always be Dirty Harry, but from the toughest cop in Los Angeles, you expect fireworks, Sudden Impact is no more than a spark.
Didier BECU
18/12/2014
---
Heb je er al eens over nagedacht wat Clint Eastwood voor jou betekent? Is hij een schitterende regisseur die af en toe wel eens de pedalen verliest omdat zijn films net iets te langdradig zijn of gewoon de koelbloedige outlaw uit de spaghettiwesterns? Wellicht zullen heel wat mensen gewoon Dirty Harry antwoorden, de eigenzinnige politie-inspecteur uit Los Angeles die de wet op zijn manier doet gelden. In totaal zijn er vijf Dirty Harry-films gemaakt en ook al komt de beroemdste uitspraak van Harry Callahan uit Sudden Impact (Go Ahead, Make My Day, dat zelfs in de mond werd genomen door Ronald Reagan), is het ook de zwakste uit de reeks. Vreemd als je weet dat Eastwood zelf achter de camera stond. Het was ook de enige Dirty Harry-film die hij zelf regisseerde.
Alles is te wijten aan het slappe verhaal. Sudden Impact is een lauwe rape & revenge-film waardoor het personage Dirty Harry bijna volledig naar de achtergrond verdwijnt. Eastwood zelf verklaart dat door het feit dat Callahan gewoon wat ouder werd en nadacht over het leven, maar dat is natuurlijk larie en apekool.
Jennifer Spencer (Sondra Locke, met wie hij een relatie had) werd samen met haar zus tijdens haar tienerjaren verkracht door een bende mannen. Haar zus is de shock nooit te boven gekomen en vegeteert in een psychiatrische instelling. Jennifer daarentegen zweert dat ze de schuldigen één voor één zal ombrengen.

Het scenario is nogal ridicuul, maar dat geldt eigenlijk voor de meeste Eastwood-films uit de jaren 80, dus dat kan niet het probleem zijn. De echte reden is gewoon dat Sondra Locke een te zwakke actrice is om een volledige film te dragen. Eastwood zelf lijkt zich de hele film lang te vervelen, en de locaties zijn gewoon oersaai. Sudden Impact speelt zich trouwens niet af in San Francisco, maar in het stadje San Paulo. Een afrekening op een kermis was in 1983 misschien een leuke gimmick, nu is zoiets totaal gedateerd. Ook de soundtrack slaat nergens op, alhoewel die net als de vorige films door Lalo Schifrin is gecomponeerd.
Is deze prent dan zo slecht? Neen, niet echt, Dirty Harry blijft altijd Dirty Harry, maar van de hardste flik uit Los Angeles verwacht je vuurwerk, Sudden Impact is niet meer dan een vonk.
Didier BECU
18/12/2014
---
---