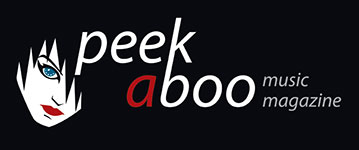 like this cd review
---
CLOUD BOAT
Model Of You
Music
•
CD
Indie
•
Post Rock
R&S Records
21/09/2014, Paul PLEDGER
---
The duo's second album in a year, Model Of You progresses their celestial sound that little bit further by incorporating even more musical influences and a cinematic outlook bordering on widescreen.
Not surprisingly for an album produced by Andy Savours, whose work has included The Horrors, MBV, The Killers, Pains Of Being Pure At Heart and others, there is a certain amount of sonic similarity between them and one or two tracks on here, in particular the triumphant opening gambits of Prelude (sparkling jangling guitars) and Hideaway (euphoric chorus, big drums). Thankfully, it isn't all about the substance - there are songs to be enjoyed as well and Hideaway, recent single Carmine and the anthemic The Glow all hit the spot.
There's a potentially large catchment for Cloud Boat's music. Indie-kids will enjoy the climactic nature of some of the songs in a Foals, Bombay Bicycle Club, Vampire Weekend kind of way and dance-heads/prog-lovers may appreciate the pair's attempts to recreate some of the transcendental magic to be found on Talk Talk or Bon Iver records, although to be fair, they do pitch short most of the time.
Told You, at just 1 minute 37 seconds, is arguably one of the album's most spine-tingling moments, while the following song All Of My Years is a tear-jerker that mixes atmospherics with emotional guitars, a bit like Explosions in the Sky if they took a holiday with Mogwai and Polica. Hallow is a powerful curtain-call that draws out seven minutes rather pleasingly.
Overall, it's a good album, even when 46 minutes have been stretched over two (gloriously red) slabs of vinyl and £20 has been charged (take one track off and stamp it on a single disc?).
This review also appeared on Flipside Reviews
Paul PLEDGER
21/09/2014
---