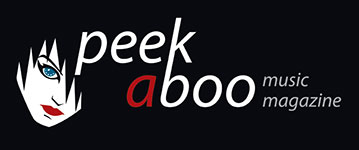 like this movie review
---
CODY CAMERON & KRIS PEARN
Cloudy with a chance of meatballs 2
Movie
Animation
[64/100]

19/05/2014, Didier BECU
---
Even if reviewers try day in day out to convince people that there's some good arthouse out, we have to confess that animation films rule the theatres. That wasn't any different with Cloudy With A Chance Of Meatballs 2: the sequel that smashed all records. That wasn't so logic at all. Not only, there were five screenwriters hired to come up with a decent story, there was also a switch in directing. The new directors are Cody Cameron and Kris Pearn, instead of Chris Miller and Phil Lord. These two aren't rookies though as both Cameron and Pearn were involved in the storyboard from the first chapter.

Those who shiver because they missed the first part can sleep on both ears. The makers were so kind to summarize the essence of the previous movie in a nutshell so everyone can follow.


Flint Lockwood is a weird inventor. This Einstein has developed a strange machine that can change water into food. At the end of the first movie, the weirdo thought his machine was destroyed, but that's not the case. In fact the food machine is still on the island that he was forced to leave. Poor Flint thinks that no one is interested in his inventions until he gets a totally unexpected invitation from Chester V. This strange guru is one Lockwood's heroes and he's very pleased that he may start working in his company Live Corp in the hypermodern town that San Fran Jose is. Along with his girlfriend Sam Sparks and some other buddies, Lockwood goes to the island. He doesn't know that the evil Chester is only interested in his machine. Plus the trip is quite dangerous as the island is populated by living food!


The strangest thing about this movie is that the weak link is its script. Yeah, and saying that it's been created by five persons! The story is too simple (a sort of blueprint of Jurrasic Park), and just too confusing. That's the sole minor point. For kids it won't be easy to follow, especially as they're not aware of the ecological message that's been given, unless you know a five year-old child who knows the advantages of quinoa! But luckily enough, there are plenty of magnificent creatures for them. The makers have taken their time for their ideas, and you can see that! A taco that becomes a monster, an onion that is turned in some sort of dinosaur and a tomato that stays…well, just a tomato!


Cloudy With A Chance Of Meatballs 2 is now out on Sony, on both DVD and Blu-ray.
Didier BECU
19/05/2014
---
Dag in dag uit proberen recensenten filmliefhebbers ervan te overtuigen om arthouse een kans te gunnen, toch moeten we eerlijk blijven en stellen dat het animatiefilms zijn die in de theaterzalen regeren. Dat was met Cloudy With A Chance Of Meatballs 2 niet anders, de sequel verpulverde zelfs het record van zijn voorganger. Zo logisch is dat wel niet, want het maken ervan liep niet bepaald gesmeerd. Zo stonden er vijf (!) scenaristen aan het roer en werd de regie in handen gestopt van Cody Cameron en Kris Pearn in plaats van Chris Miller en Phil Lord. Nu ja, echte groentjes zijn Cameron en Pearn nu ook weer niet, want de twee waren al betrokken bij de storyboard van de eerste.


Wie wanhoopt omdat hij het eerste deel niet zou hebben gezien, kunnen we gerust stellen. Dat is ook het geval bij ondergetekende en de makers waren zo vriendelijk om het verhaal in een notendop in de eerste minuten samen te vatten zodat iedereen mooi kan volgen!


Flint Lockwood is een nogal vreemde uitvinder. Deze bolleboos heeft immers een apparaat (met een niet uit te spreken naam!) ontworpen waardoor je eenvoudig van water voedsel kan maken. In het vorige deel dacht de wetenschapper dat zijn machine verwoest was, maar dat is niet het geval. Deze bevindt zich nog steeds op het eiland waar hij woonde en noodgedwongen heeft moeten achterlaten. Het arme ventje denkt dat hij met zijn uitvindingen nergens meer aan de bak zal geraken. Tot zijn verbazing krijgt hij een werkaanbieding van de guru Chester V. Deze snode geleerde is Lockwoods grote held. Hij is dan ook in de wolken dat hij bij Live Corp in de hypermoderne stad San Fran Jose aan de slag mag. Lockwood moet samen met zijn vriendinnetje (de meteorologe Sam Sparks) en enkele makkers naar het eilandje. Lockwood weet evenwel niet dat Chester alleen maar geïnteresseerd is in zijn achtergelaten voedselmachine. Bovendien is de trip uiterst gevaarlijk, het oord wordt immers bevolkt door reusachtig levend eten!


Als er iets mank loopt in deze betoverende animatiefilm dan is het zeker het krakkemikkige verhaaltje. Het is ongelooflijk dat vijf volwassenen zich over dit eenvoudig (bij momenten verwarrend) verhaal hebben gebogen dat bovendien niet meer dan een blauwdruk van Jurrasic Park is. Maar goed, dat is meteen het enige minpunt. Over de ideeën is wel lang nagedacht. Zo wordt een taco een allesvernietigend monster, een pijpajuin een soort van dinosaurus en blijft een tomaat...gewoon een tomaat! Het oogt allemaal sympathiek en dat is een pluspunt voor de allerkleinsten die wellicht dit ecologische verhaal niet altijd zullen kunnen volgen. Tenzij je weet hebt van een kleuter die de voordelen van een quinoadrankje kent! Wie trouwens deze animatiefilm zonder kleine kinderen bekijkt raden we absoluut de Engelstalige versie aan, anders gaan er heel wat leuke woordspelingen verloren.


Cloudy With A Chance Of Meatballs 2 is nu uit op Sony, en dit op dvd en Blu-ray.
Didier BECU
19/05/2014
---
---