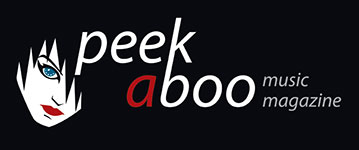 like this cd review
---
COLD COLD GROUND
This side of depravity
Music
•
CD
Industrial
•
Metal
[83/100]

Danse Macabre
23/05/2011, Didier BECU
---
Just as you're thinking that you've seen everything in every genre, you get something like Cold Cold Ground who are prove here that indusmetal still can sound fresh.
With their debut album, "This side of depravity", these Finns can immediately got released by Danse Macabre and needless to say this opens lots of opportunities.
They think their attitude comes close to that of those Droogies from "A Clockwork Orange".
And yes these are the kind of gentlemen who don't care about manners - songtitles like "Die with a dick in your mouth" or "Pigs" need no further explanation.
Hauptmann D, Nooz, Mr Bunny and Monsieur Beau have already supported KMFDM and Project Pitchfork and these two bands sort of sum up Cold Cold Ground in a nutshell.
Their indusmetal-guitars may sound quite American but they sure know how to write a proper melody, just listen to an indusballad like "Disintegrating" that deserves the thumbs-up.
"This side of depravity" is a perfect combination of ten songs which feels like a brutal uppercut but at the same time is an album full of melody.
Didier BECU
23/05/2011
---
Net op het moment dat je gedacht had dat je het bij alle genres alles al eens eerder hebt gehoord, komt uit de indusmetalhoek de naam Cold Cold Ground opdraven.
Deze Finnen zitten met hun "This side of depravity"-debuut meteen op het befaamde Danse Macabre-label en met zo'n deal hebben ze natuurlijk ook meteen alle troeven in handen.
Zelf vinden de Finnen dat ze qua attitude aardig aanleunen bij wat de Droogies uit A Clockwork Orange voorstelden.
En inderdaad, het zijn niet het soort heren die een blad voor hun mond willen nemen waarbij titels die klinken als "Die with a dick in your mouth" of "Pigs" geen verdere uitleg hoeven te krijgen.
In eigen land waren Hauptmann D, Nooz, Mr Bunny en Monsieur Beau reeds te zien als support van KMFDM en Project Pitchfork en eigenlijk heb je met deze twee eigenlijk Cold Cold Ground in een notedop.
De indusmetalgitaren klinken op en top Amerikaans maar het goede aan deze Cold Cold Ground is dat ze verdomd goed weten hoe ze een melodie in elkaar moeten boksen en op afsluiter "Disintegrating" krijg je er zelfs meteen een indusballad te horen die de volle duim verdienen.
"This side of depravity" is een prachtige aaneenschakeling geworden van tien nummers die als een mokerslag aankomen, maar tegelijkertijd vol melodie staan.
Didier BECU
23/05/2011
---