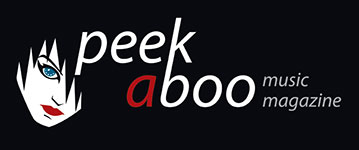 like this movie review
---
COLIN TREVORROW
Safety Not Guaranteed
Movie
Comedy
[67/100]

A-Film
22/12/2013, Didier BECU
---
In case you might doubt it: they still do make movies in America that are not about superheroes. Pictures about people like you and me. Once in a while such pictures can reach a bigger audience. Just think of examples like: Juno, Seventeen, Ruby Sparks, Thank You For Smoking, Sunshine Cleaning or Little Miss Sunshine. And yes, Safety Not Guaranteed is made by the same producers as the last example. Meanwhile both director Colin Trevorrow and screenwriter Derek Connolly are busy making Jurassic World (the fourth part of Jurassic Park). But this picture is different though!

Darius (Aubrey Plaza) is a young woman who doesn't believe in herself. She has no friends on Facebook, her father wonders why she's still a virgin (hmm, exactly!) and also at work things aren't going as expected. She works as an internship at a local paper from Seattle that is specialized in dumb stories. One day journalist Jeff (Jake Johnson) sees an interesting advert. Some weirdo is seeking an assistant for travelling in time. It's even allowed to bring your own guns with, the only thing he can't guarantee is safety. Jeff thinks this story is amazing. He wants to meet the man behind the ad, an investigation he makes with Darius and nerd Arnau (Karen Soni)

Even if it's about timetravelling, this picture ain't the next Back To The Future. This work by Trevorrow is just another fine indiemovie with lots of heartbreaking and absurd moments. You might feel at the end that you learned nothing, but you definitely know that you enjoyed 90 minutes of great cinema. At least that is if you like those Sundance-type of movies. Safety Not Guaranteed might perhaps miss that same magical touch from Juno, we were still charmed though by the presence of Aubrey Plaza. This Ellen Page-lookalike who we already saw earlier in Scott Pilgrim vs. The World is definitely one of the current talents to follow. Karan Soni also did o a great job. The finale of this movie is perhaps just too silly, we keep on recommending Safety Not Guaranteed anyway.

The movie is now out on both DVD and Blu-ray. In the Benelux it's released by A-Film.
Didier BECU
22/12/2013
---
Ook al zou je het niet meteen denken als je de Amerikaanse (en eigenlijk ook de Britse) pers leest, toch worden er over de Atlantische Oceaan nog films gemaakt die niet over superhelden gaan. Neen, begrijp ons niet verkeerd. Er is niks leukers dan één of andere gozer met een rode mantel door de lucht te zien zweven, maar soms verlangen we ook wel eens naar een verhaal over echte mensen. Personen van vlees bloed, het meisje dat naast jou kan wonen…of gewoon kortom: het soort prenten waarop het Filmfestival van Sundance een patent lijkt te hebben. Ieder jaar zit daar wel zo'n indiefilm tussen die een tikkeltje meer geluk heeft dan de rest en het grote publiek kan bereiken. Mooie illustraties daarvan zijn: Juno, Seventeen, Ruby Sparks, Thank You For Smoking, Sunshine Cleaning en natuurlijk ook de briljante Little Miss Sunshine. En kijk, het toeval wil dat Safety Not Guaranteed uit dezelfde producersstal als het laatste voorbeeld komt. Ondertussen is het broodje van regisseur Colin Trevorrow en scriptschrijver Derek Connolly volop gebakken, het duo is immers bezig aan het draaien van Jurassic World (jawel, de vierde Jurassic Park).

Safety Not Guaranteed is heel andere koek. Niet alleen is het budget heel wat minder dan dat van het dinosaurusverhaal, ook is deze prent een ideaal toonbeeld van kleine, maar fijne cinema! Darius (Aubrey Plaza) is een allesbehalve zekere meid. De bedeesde vrouw heeft geen vrienden op Facebook, haar vader stelt zich hardop vragen over het feit dat dochterlief nog steeds maagd is (tja!) en ook met haar carrière wil het niet echt lukken. Het enige baantje dat de brunette wel ligt is als stagiaire bij het roddelbladje uit Seattle. Een van haar collega's is de zelfbewuste vrouwenloper Jeff (Jake Johnson) die een interessante advertentie heeft opgemerkt. Een of andere hansworst is namelijk op zoek naar een assistent(e) om hem te vergezellen op een reis in de tijd. De medereiziger mag zelfs zijn eigen wapens meebrengen, wel is de trip met de tijdsmachine geheel op eigen risico. Jeff vindt het vreemde aanbod boeiend genoeg om samen met Darius en de wereldvreemde Arnau (Karan Soni) om Jambers-gewijs op zoek te gaan naar de kerel achter de advertentie.

Ook al gaat het in deze film een heel klein beetje over tijdreizen moet je geen nieuwe Back To The Future verwachten. Neen, Safety Not Guaranteed is gewoon zo'n heerlijke kleine prent die bol staat van komische en hartverwarmende momenten. Na anderhalf uur heb je misschien wel de indruk dat je geen jota wijzer bent geworden (en dat is ook zo!), toch besef je dat je 90 minuten naar vermakelijke cinema hebt gekeken

Safety Not Guaranteed mist wellicht dat magische tintje dat bijv. soortgenoot Juno wel had, gelukkig wordt dat gemis mooi opgevangen door het knappe acteerwerk van Aubrey Plaza. Deze Ellen Page-lookalike die we eerder al in Scott Pilgrim vs. The World aan het werk zagen is één van de absoluut te volgen opkomende Hollywoodtalenten. Ook Karan Soni is als overijverige nerd te gek voor woorden. Misschien hadden de makers wat meer aan het volledig van de pot gerukte slot mogen sleutelen. Maar toch, hoe verweesd je op het einde ook achter blijft, is Safety Not Guaranteed desalniettemin een meer dan fijne aanrader.

Deze komedie (of hoe je hem ook mag noemen!) is vanaf nu zowel via A-Film op dvd als Blu-ray verkrijgbaar.
Didier BECU
22/12/2013
---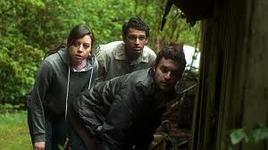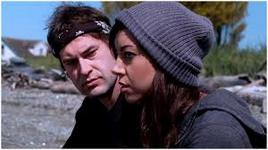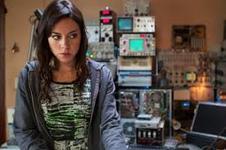 ---