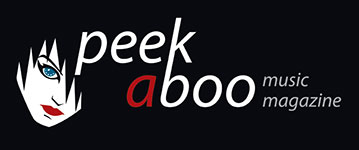 like this concert review
---
COLLAPSE
Mechelen, Jazzzolder (25/03/2016)
Concert
Jazz
09/12/2016, Mark VAN MULLEM
---
On Friday 25th March 2016, Alain Deval's band Collapse played at the Jazzzolder in Mechelen. The quartet showcased a delightful blend of free jazz and bebop, concentrating on the latest album Bal Folk (2014). In Collapse's musical adventure, you clearly hear both the influences of the great Miles Davis and John Zorn.
Alain Deval's tight, highly accurate and extremely intense and hectic percussion is the backbone of Collapse's sound, which goes hand in hand with the vivid and lively trumpet and sublime tenor sax by Jean-Paul Estiévenart and Steven Delannoye. The well known top bass player Yannick Peeters supported the sound in a very subtle way.
That Friday, Collapse took the audience on a trip into its diverse musical universe where there's room for multi-layered complex compositions, more conventional sounds and even a real tear jerker.
The band opened with Bal Folk, title track of the album, which perfectly represents the album's overall sound and shows how the band plays with song structures and compositions. The song builds up slowly and develops, working to a climax with a great outburst of the horns section, accompanied by hectic drums and subtle bass. Bal Folk was an instant favorite of mine. The same goes for Crinkle, but the absolute highlight in the set was Lente, a composition by Yannick Peeters, featuring a humble melancholic tenor sax, a vibrant sax-trumpet duel, a great trumpet solo by Estiévenart and Delannoye. Amazing and very beautiful.
But let's not forget to mention Reboot and especially the almost 'unearthly' composition Hopscotsch with its chaotic and desperate horns.
Big thumbs up for the wonderful 'ballad' Close And Hope: melancholic and moody vibes all over!
The Collapse gig at the Jazzzolder was a real treat. Time passed too quicky and before we knew, the band played the last and only encore: Film 09. Then it was all over. Already! But there is of course the wonderful album Bal Folk, released on the Igloo label and which you can listen to as much as you like.

Yes, I strongly recommend you to buy this little jewel!

Setlist Collapse:
Bal Folk / Lente / Reboot / Up the Hill // Do / Hopscoctsch / Crinkle / Close And Hope / Lump
Encore:
Film 09
Mark VAN MULLEM
09/12/2016
---
Vrijdagavond 25 maart 2016 speelde Alain Devals Collapse in de Mechelse Jazzzolder. Mechelen werd getrakteerd op een fraaie en bijzonder aanstekelijke mix van bebop en free jazz, strak en tegelijkertijd heel erg open. John Zorn meets Miles Davis, zeg maar...
In het muzikale universum van Collapse geldt Devals hectisch en/of accuraat nauwgezet percussiewerk als leidraad, hand in hand met het vinnige trompetspel van Jean-Paul Estiévenart en de sublieme tenorsax van Steven Delannoye, vakkundig en subtiel ondersteund door de contrabas van de vermaarde en charmante Yannick Peeters.
Collapse nam ons mee in hun wonderlijke muzikale universum? waar steevast ruimte is voor meerlagige composities, traag en meanderend, dan weer vinnig? Conventioneel en toegankelijk, dan weer plagend en spelend met ritme en songstructuur. Met evengoed plaats voor een bloedmooie en melancholische 'smartlap'. Klasse!
Tijdens het optreden van Collapse kwam het album Bal Folk (2014) zo goed als volledig aan bod. Stuk voor stuk sterke composities. Albumopener Bal Folk werd ook de setopener, die al meteen knap etaleerde waartoe deze band in staat is: rustig aanvangend, om langzaam maar zeker volledig tot wasdom te komen en volledig te ontploffen. Een festijn van blazers en ritmesectie. Maar dat geldt zeer zeker ook voor het fantastische Crinkle, dat later in de set volgde.

Een andere favoriet van jullie verslaggever en hoogtepunt in de set was zonder twijfel Lente, een compositie van Yannick Peeters, met deemoedige sax en trompet, de bas van Peeters die op de voorgrond treedt, een geweldige trompetsolo van Estiévenart, een trompet-sax-duel van Estiévenart en Delannoye, die percussie!
Maar ook Reboot behoorde tot de uitschieters van de avond en is één van de toppers van het album, met een geweldige 'trompet-explosie'.
De filmische compositie Hopscotch klonk soms heel beklemmend en haast onaards en zat tegelijkertijd al diep in je nekvel met zijn zalige melancholische blazers.
Een absolute thumbs up voor het slepende Close and Hope, waarbij de trompet en sax de hoofdrol speelden, met zuinige maar aanwezige en pakkende bas- en percussiebegeleiding van Peeters en Deval. Deemoedig, weemoedig, melancholisch, mooi!
Het was geen straf om deze muzikanten aan het werk te zien en te horen. Toen Delannoye na Up the Hill de pauze aankondigde, kwam die veel te vroeg, ook al wees het tijdstip anders uit en toen met Film 09 de encore erop zat, had je ook het gevoel dat het veel te kort was geweest.

Het album kopen dus en nagenieten maar!

Een aanrader trouwens deze Bal Folk, uitgebracht op het Igloo-label.

Setlist Collapse:
Bal Folk / Lente / Reboot / Up the Hill // Do / Hopscoctsch / Crinkle / Close And Hope / Lump
Encore:
Film 09
Mark VAN MULLEM
09/12/2016
---
---