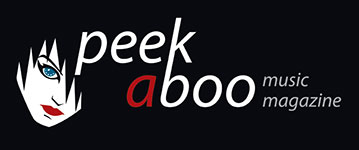 like this cult movies review
---
CONAN LE CILAIRE
Faces Of Death 35th Anniversary Edition
Movie
•
Cult movies
Horror
[70/100]

Zeno Pictures
18/02/2014, Didier BECU
---
In the 80's most movies were seen through renting videos. Not only the filmlover could transform his living room into his own private cinema, but he also got access to lots of forbidden fruits. This lead to an immense expansion from both porn- and horrormovies. Most of these movies were simply dreadful and only made to shock the audience. One of the finest examples is Faces Of Death.


Maker John Alan Schwartz (who wrote the script as Alan Black and directed the movie as Conan LeCilaire) was extremely proud that his movie was banned in 40 countries. According to them this was a shame, but the more the movie was banned the more popular it got. 35 years after its making, everything seems to be fake, even the fact that the movie was banned. Also the content of this exploitation/mondofilm from 1978 was completely acted.


Dr. Francis B. Gross (Michael Carr) has seen as coroner all the faces of death. Don't ask us why or how but this doctor has managed to travel all around the globe and film death in all its terrible aspects. We see footages from a guy who's eaten alive by an alligator, a man who's beheaded in the desert, a crook who's fried on the electric chair, a poor sod who's been eaten by cannibals…. To be short: Faces Of Death is a feast for those who like to see scenes like these. It's bizarre to notice how the whole world thought that those images were real back then. In the additional interviews the makers are getting the viewers' attention to that. It's all fake, even the scene in where a poor monkey is beaten to death in a restaurant. The footages from the slaughterhouse are real though. But that's okay with me as meateaters simply need to see which terror their cause.


Is Faces Of Death good or not? In a pure cinematographic way, of course not! But if you regard it through the eye of a cultfan then this must be in your collection.


This 35th Anniversary edition is available through the Belgian Zeno Pictures.
Didier BECU
18/02/2014
---
In de jaren 80 was de filmfan verzot op de videotheek. Niet alleen kon hij zijn huiskamer in een thuisbioscoop omtoveren door blockbusters te bekijken die je normaal alleen maar in de cinema zag, ook kreeg hij toegang to heel wat verboden vruchten. Zowel de porno- als de horrorwereld tierde daardoor welig. Meestal ging het om afschuwelijk slecht geregisseerde prenten die alleen maar werden gemaakt om het publiek te choqueren. Want jawel, hoe groot de nood aan liefde in de wereld is, blijft gruwel nog altijd verkopen. Een mooi voorbeeld daarvan is Faces Of Death.


Maker John Alan Schwartz (die als Alan Black het script schreef en als Conan LeCilaire de film regisseerde) was apetrots op het feit dat zijn creatie in 40 landen was verbannen. Men vond dat zogezegd wel een schande, maar hoe meer de prent werd verboden des te populairder hij werd. 35 jaar na datum bleek het hele concept van deze hororreeks volledig gemanipuleerd te zijn, het was zelfs een leugen dat de film in zo veel landen was verbannen. Ook de inhoud van deze exploitatiefilm/mondofilm uit 1978 is bijna volledig in scène gezet. Destijds dacht menig kijker dat hij het voorrecht had om dankzij Faces Of Death getuige te zijn van heel wat gruwelijke feiten, maar achteraf bleek alles gewoon geacteerd te zijn.



In zijn carrière als lijkschouwer heeft Dr. Francis B. Gross (Michael Carr) de dood in al zijn gedaanten gezien. Vraag ons niet waarom (en vraag ons nog minder waarom we het destijds allemaal hebben geloofd), maar de dokter heeft de hele wereld afgereisd om te zien hoe verschrikkelijk de dood wel kan zijn. We zien een parkwachter die door een kaaiman wordt opgepeuzeld, een man die in een afgelegen woestijn wordt onthoofd, een misdadiger op de elektrische stoel, een man die door kannibalen wordt opgegeten.... Kortom, aan weerzinwekkende scènes is er in Faces Of Death geen gebrek. De makers leggen er vandaag wel de nadruk op dat alles nep is, dus ook het arme aapje dat door restaurantbezoekers de schedel wordt ingeslagen. Wel zijn de beelden in de slachthuizen echt. Maar goed, hoe verschrikkelijk die ook zijn, kan het geen kwaad dat de vleesetende kijker wordt geconfronteerd met de realiteit. Kwestie van te weten wat er op je bord komt, niet waar?


Is Faces Of Death nu goed of niet? Natuurlijk niet. Wel is deze nepdocumentaire een stukje cult van de bovenste plank. Een mens zou er zelfs zin in krijgen om zo'n oude VHS-band uit de kelder te halen!


Op wat weggelaten scènes na, heb je tevens een leuk aanbod met interviewers van medewerkers. Jaren na datum lijkt het alsof zij zich willen verontschuldigen tegenover het publiek omdat die arme drommels ooit hebben gedacht dat de afgrijselijke beelden allemaal echt waren.


Faces Of Death is een ideaal voorbeeld van wat voor wanproducten de videotheekbezoeker mee naar huis nam. Anno 2013 blijft deze nepdocumentaire even slecht als hij in 35 jaar geleden was, maar onnodig om te zeggen dat deze dvd thuishoort in iedere cultcollectie.
Deze film is verkrijgbaar via Zeno Pictures.
Didier BECU
18/02/2014
---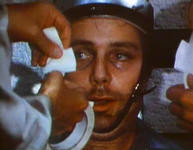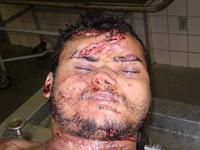 ---