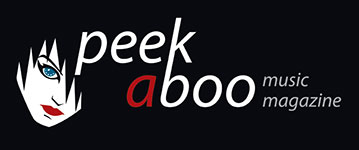 like this 7 inch review
---
CONTINENTAL+LIAISON
Series Of Events
Music
•
7 inch
Electropunk
•
Post Punk
[80/100]

The Burrow Bournemouth
15/03/2015, Wim GUILLEMYN
---
Continental + Liaison is a British trio that can be categorized as electro/post punk. They released a double A-sided 7" single that also contains a download code for both the singles and 2 extra songs.
Series of Events is an electro/punk song with a distorted voice: simple, up-tempo and effective. Secession starts slower and is reminiscent to Fad Gadget. Future is electro rock from the 80's, while Hypercompressed contains the early Gary Numan-sound.
For the fans of the early 80's, who like guitar and electro with a punk touch. On their website you can also download a live EP for free.
Wim GUILLEMYN
15/03/2015
---
Continental + Liaison is een Brits trio dat electro/post punk maakt. Op deze 7" single met twee A-kanten vind je ook nog een downloadcode waarmee je de twee songs van de single, alsook twee andere, kan downloaden.
Series of Events is electro/punk met een zwaar overstuurde zanglijn: eenvoudig, uptempo en doeltreffend. Secession trekt zich wat trager op gang en doet wat denken aan Fad Gadget. Future is electrorock die de vroege jaren 80 laat herleven, en Hypercompressed neigt naar het beginwerk van Gary Numan.
Wie houdt van de vroege jaren 80 of een mengeling van gitaar- en electromuziek in een punk jasje, moet dit zeker eens checken. Op hun website kan je trouwens een gratis live EP downloaden.
Wim GUILLEMYN
15/03/2015
---
---