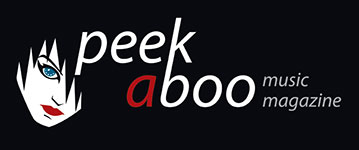 like this movie review
---
COURTNEY SOLOMON
Getaway
Movie
Action
[62/100]

Warner Home Video
10/03/2014, Didier BECU
---
Ethan Hawke probably will always be an outsider. If you put him next to Julie Delpy then he's able to come up with the best relation drama you can think of, but he's also an actor who takes everything he can get. If you are just considering its entertaining factor, then Getaway has its merits. Still, we fear that nothing can save this movie. Not even the pretty face from Selena Gomez, at contrary....

Despite its similar title, the movie has nothing in common with the Sam Peckinpah-classic that features Steve McQueen. The movie can be described as one long chase, a story you won't find. Brent Magna (Ethan Hawke) is a former race pilot who is forced to step into a grey Ford Mustang. Once inside, a weird voice tells him that he better does what's expected from him. At least if he wants to see back his wife alive. The driver's skills are used to clear the streets of Sofia (the movie is set in Bulgaria) so crooks can use the roads to rob a bank. During the wild chase Brent gets the annoying company from The Kid (Selena Gomez). And yes, believe it or not, but the young Latino is the daughter from the bank director.

It's crystal clear that director Courtney Solomon has been inspired by director Luc Besson. Just like it's the case in his movies, you'll notice lots of police cars flying in the air. Just a shame, that the director uses too much the hip (but dreadful) handycam-system. With that style, it surely ain't easy to see what's going on. Ethan Hawke does what's been expected from him, but it's especially Selena Gomez who disappoints. She looks great, but irritating as well.

People who expect from a movie nothing but a carchase will probably like Getaway, others can watch something else instead. Convoy or The French Connection, it's just a suggestion…

Getaway is now out on DVD on Warner Home Video.
Didier BECU
10/03/2014
---
Ethan Hawke zal wellicht altijd een buitenbeentje in de filmwereld blijven. Aan Julie Delpys zijde is hij in staat om de beste relatiedrama's neer te zetten (de Before-trilogie), maar hij is ook het soort acteur die alles aangrijpt wat in zijn schoot wordt geworpen. Ofschoon Getaway als puur entertainment enigszins nog overeind blijft, vrezen we toch dat deze actiefilm in dat laatste rijtje thuishoort. Zelfs de schoonheid van Selena Gomez kan daar niets aan veranderen, integendeel...

Ondanks zijn gelijkaardige titel heeft deze film niets met de Sam Peckinpah-klassieker met Steve McQueen te maken. De film zelf kan worden omschreven als één grote achtervolging, want enig verhaal is niet te bespeuren. Brent Magna (Ethan Hawke) is een gewezen racekampioen die wordt gedwongen om achter het stuur van een grijze Ford Mustang te kruipen. Eens in de wagen vertelt een vreemde stem hem via een luidspreker dat hij maar beter doet wat hem wordt opgedragen, ten minste als hij zijn vrouw nog levend wil terugzien. De rijkunsten van de piloot worden immers gebruikt om de straten van Sofia (want ja, de prent speelt zich in Bulgarije af) vrij te maken voor een bende bankovervallers. Tijdens de wilde vlucht krijgt Brent het irriterende gezelschap van The Kid (Selena Gomez). En jawel, toeval of niet: de jonge tiener blijkt de dochter van de bankdirecteur te zijn.


Het verhaal is inderdaad maar van weinig of geen belang. Meer zelfs, je stelt je best niet te veel vragen bij sommige plots. Het enige waar je aan denkt als je deze prent bekijkt is dat maker Courtney Solomon zich ongetwijfeld liet inspireren door sensatiefilmer Luc Besson, want net als in zijn films (Taxi bijv.) vliegen ook in Getaway de talrijke stuk gereden politiewagens je om de oren. Jammer genoeg maakt Solomon veel te veel gebruik van zenuwachtig camerawerk waardoor je na een tijdje helemaal de draad kwijt bent. Ethan Hawke doet wat van hem wordt verwacht, desalniettemin is het vooral Selena Gomez die teleurstelt. De jonge latino ziet er wel stralend uit, maar slaagt er ook in om na een paar minuten aardig op de zenuwen te werken.

Wie van een film één grote achtervolging zonder diepgang verwacht zal Getaway waarschijnlijk de hemel in prijzen, wie iets zinnigs verwacht laat hem best links liggen.

Getaway is vanaf nu op dvd verkrijgbaar via Warner Home Video.
Didier BECU
10/03/2014
---
---