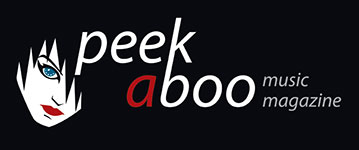 like this concert review
---
COVENANT W/ STONEBURNER
Live @ Ivy Smokehouse, Washington DC, 15th April 2018
Concert
[90/100]

16/07/2018, Charles "Chuck" MOORHOUSE
---
Ivy Smokehouse, Washington DC, 15th April 2018
First the venue. Even in the dingy rain soaked alley of Northeast Washington, D.C. you can smell the Ivy Smokehouse and Tavern from around the corner and down the street. Barbecue and smoked meats are the flavour of the day and seemingly everyday in this place. Once you ascend the stairs from street level, you find a warm and spacious environment where servers at the host/hostess station await entering diners. But, before you can say, "uh, is this where the concert is?" they notice your garb and ask if you'd like a table or to go straight to the stage. So, relax, you're not lost. Walk outside to a large patio with a covered walkway to another area that opens up to a large-ish venue with a stage and separate bar. Yes, decent beer on tap and plenty of water on the counter. There are even a few rows of small tables to the left of stage for those that might have brought a meat tray over from the restaurant to feast on before the show. Speaking of the show …
Stoneburner opened this event and did so in engaging fashion. Stoneburner is Steven Archer, who some may know from his Goth Rock band, Ego Likeness, that he fronts with his wife, Donna. More on Donna in a minute. Steven's tall, large frame and thick dreadlocked hair, made him look like Predator had come back to Earth because he forgot to show us his musical talents. Indeed, the otherworldly, atmospheric beats, synths and severe voice modulation could very well have been transmitted from a distant star a million years ago only to finally be received on this night. As a one man act, Steve's vocals to the mic hanging in front of him and his hand drumming around the picture frame equipment set up of digital and live instruments, really held the audience's interest even though he rarely moved from behind the deck. Although when he did come from behind the equipment to chant at the crowd, many of whom were not paying proper attention, turned their eyes to where they belonged. It was more than noise for noise's sake and although his backing video malfunctioned, Steve was so animated that most didn't notice. Towards the end of the set, the audience was treated to Donna joining Steve on stage to sing, Save Your Serpent, a song that Ego Likeness had written 18 years ago but had only started performing live a month prior. Donna's crystalline vocals paired with Stevens harsh electronics and growl were quite effective and it was a worthy rendition. Finally, Steve's tribute to Donna and to his Mom, who was in attendance, was tender, heart-felt, and quite a touching contrast to the brutal agro-industrial set. But, wait, the main event hadn't even yet appeared …
Covenant was, well, Covenant. After an initial misstep (it seemed that the venue had some gremlins this night) and a subsequent system reboot, the band emerged bathed in metallic blue light and knifed its way into "Like Tears in Rain." It was nearly acoustic, nearly acapella but fully beautiful. Then as the lighting shifted from blue to red and then back again, they fired off "Bullet" to a fair bit of sequencing but obvious live playing.
"Ship of Fools" and "Figurehead" from 1996's Sequencer followed. Making sure to pull in favourites, "Shelter" all the way from Dreams of a Cryotank came next. Other songs not often played live emerged as did "Sound Mirrors." Rolling bass rhythms, feedback, loops, all became part of "Ritual Noise." The lighting for that track, with the band and the crowd swaying through the strobes, was particularly striking. The threesome then hit the crescendo, lighting the fires to "Call the Ships to Port." All the way through, the band was engaged and interested, putting on a performance until the final track "Ignorance and Bliss". See them if you can.
A final note about the crowd at this DC concert … There were old (hello), young and every age in between in attendance. Of course, there were goth mavens, industrial stompers, punks, cyber punks and even a steampunk or two. Every shade of skin was represented within the few hundred people there. Littered throughout, there was also the occasional business suit, office dress and polo of those that had to come straight from a business gig or perhaps got tickets at the last moment. There was a yarmulke and a hijab (on a beautiful and beautifully attired, goth princess). And everyone was friendly, happy to be there, happy to see people and having a good time. That, in addition to the stellar output of the performers, made the night memorable.
Charles "Chuck" MOORHOUSE
16/07/2018
---
---