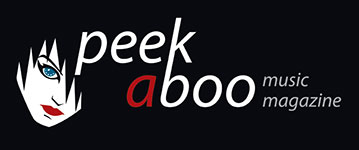 like this cd review
---
CRAIG ARMSTRONG
It's Nearly Tomorrow
Music
•
CD
Dance
•
Jazz
•
Trip Hop
[70/100]

BMG
02/11/2014, Paul PLEDGER
---
After contributing to the under-valued The Big Dish in the '80s, the revered Massive Attack in the '90s, composing several award-winning soundtracks ever since and dipping into classical AND pop for a string of solo albums, Scottish stalwart Armstrong returns with another sole effort, his first since 2004's Piano Works.
I say 'sole' - for this elegiac, melancholic and reflective collection, familiar vocalists Brett Anderson, James Grant (Love and Money), Jerry Burns and The Blue Nile's Paul Buchanan have been drafted in to realise Armstrong's romantic vision with instrumentalists Chris Botti (soft trumpet) and Vladislav Delay (Finnish glitchmeister) colouring in the edges.
Fans of his previous works The Space Between Us and As If To Nothing won't be disappointed - the 17 pieces (20 if you buy digital, boooo!) are comprised of minor-key balladry or rigidly thoughtful symphonic instrumentals searching for a soundtrack to an epic film or two. Violet, Outside and Early Sun are perhaps the highlights from the latter camp - what of the former? Paul Buchanan's fragile seemingly-whiskeyed tonsils soak two compositions with heartfelt intensity and the kind of sorrow that makes grown men lachrymose in a heartbeat - It's Not Alright is pure uncut sorrow with the merest trickle of hope amongst the regret.
Brett Anderson's Crash could grace a Suede album for sure and it's always a pleasure to hear the female equivalent to Buchanan, Jerry Burns, grace the album with a raw honeyed vocal on the pretty Powder with James Grant, although her solo stint on Dust steals the show somewhat.
Although a couple of the instrumentals are a tad mawkish, most of It's Nearly Tomorrow offers up sweetly composed indulgences that demand a quiet setting in which to listen, a spot of drinking down to the label and a warm fire to dry those inevitable tears.
This review also appeared on Flipside Reviews
Paul PLEDGER
02/11/2014
---