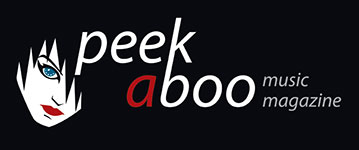 like this article review
---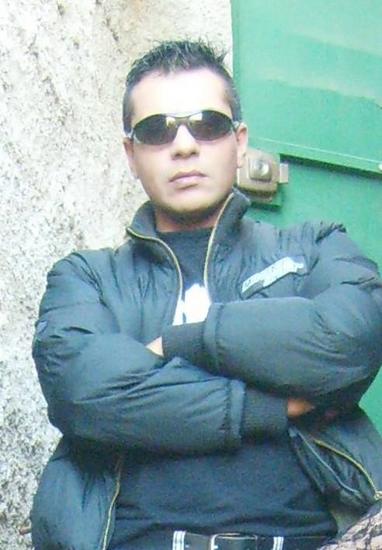 CRISTIAN SOTO VANELLI (DIE BRAUT, NEURAL EMBRYONIC, XIAN TRANCE)
Ten Albums That Changed My Life
Article
Electro
30/07/2015, Britta Tabrit
---
Cristian Soto Vanelli (Die Braut, Neural Embryonic, Xian Trance) from Chile took part in our new challenge "Ten albums that changed my life". Just have a look at what he's got to tell you!!!
1. Depeche Mode - 101
When I was a little boy, I listened to this record over and over again. Without having watched the video, I imagined how they were playing keyboards and doing those wonderful sounds. For me, this was the album that awoke my desire to create music myself. I did not know any other Mode album, so I was fortunate to find a good summary of their music from their first 8 years. Listening to this album, it was like reading a book and having hundreds of pictures in my mind there at the concert. I remember I loved 'Shake the Disease' "Master & Servant" and 'Everything Counts' at the first hear.
2. Front 242 - Front by Front
With this album I got to know Industrial music and EBM. At that time we had reached the 90 and I already knew enough about Electro Pop, so I turned to such sounds... I can remember that I had a keyboard (Kawai), which belonged to a friend. I tried to emulate the sounds of the songs from this album. I fell for 'Headhunter' (obvious), 'Until Death (us do part)', 'Feline', 'Circling Overland' and 'Work 01', the latter to my taste was the most industrial track on the disc.
3. Erasure - Wild
Something similar to what happened with the disc 101 by Depeche Mode. I had only heard the hits of this band, but one day I listened to the recording of 'Wild live' at Wembley arena in London and was fascinated. I was again thinking about stage experiences and then I saw the video and I was really impressed! This band was really wonderful when it comes to live performance. Even though this concert brings many more tracks from Erasure (which also helped me to know their other records), I fell in love with the compositions of "Wild" until today. I love all tracks of this album and Vince has been a great inspiration to me. Master!
4. Pet Shop Boys - Actually
This was the album of my summers at the beach with my friends from school. There was not a year without it and even sometimes two or three times a day. Lying on the sand in the evenings or sitting outside and dreaming to compose music, which at that time was unthinkable for children at school like me. I just used to walk alone with my Walkman and that cassette, listening to this album. And then the remaining PSB albums, just fabulous! My favorite tracks are 'King's Cross", 'What have I done to deserve this', 'One More Chance' and' Rent' but especially 'It's a Sin' is an anthem every time and everywhere.
5. Nirvana - Nevermind
Just perfect from the beginning to the end. In the simplicity of music, as I wanted it to be. All rock, dirty, powerful, unglamorous. That was my inspiration to create electro dark tracks! It is amazing how Grunge can influence an electronic composition. Several songs have something of this band hidden somewhere and it was also back then that I started to play live with my musician friends from that time. All tracks are anthems, of course.
6. Frontline Assembly - Tactical Neural Implant
Just a tremendous drive with many samples. A beautiful inspiration to start writing more electro industrial music. This album, however, made me stop enjoying the music as it had been until then. So many sounds, samples and arrangements. I began to think about the things behind this music. I remember I was talking to people about how the music was done and everything - hahaha. My favorite tracks are 'Mindphaser', 'Gun,' 'Remorse', 'Biomechanic' and 'Lifeline'.
7. Evils Toy - XTC Implant
This album was definitely a kick for me. All tracks were perfect, one after the other, each better than the last. I think the trac listing was well chosen. It was directly influencing me to start making my first demos. Until today I adore Evils Toy and all his works. My favorite tracks are 'Organics' 'I want to believe', 'Abnormal Declension', 'Hypnosis' and 'In Silence'
8. Suicide Commando - Mindstrip
This album changed my whole view on electronic music so far, and there was something like confusion in my head. How was it possible to be so dirty and filthy? Was it musically good for me? What finally struck me was the distortion in the tracks and I started producing music trying to emulate this sound. So that was how I started developing some of our first demos with Die Braut. My favorite tracks are 'Raise your god', 'Hellraiser', 'Love breeds suicide' and 'Jesus wept'.
9. Wumpscut - Bunkertor 7
Wonderful! And better than anything else in the electro genre. Dirty, corrosive, strong, dark, morbid. Each sound was worth listening to, a hard album that inspired me to compose many new tracks. They are part of my band now somehow. With this I began to feel that everything I had heard before sounded bad, and that's how industrial music is made. My favorite tracks are 'Mortal Highway', 'Thorns', 'Corroded Breed' 'Die in winter' and 'Capital punishment'. 'Torn Skin' definitely my favorite.
10. Aly & Fila - Quiet Storm
One of the few albums made in the genre of Trance. The beauty of this album is the simplicity of the songs and remixes. I would say I've been into Trance music since 1994, but back then it was a little hard for me to access such material. Aly and Fila were shocking to me and I began to study their sound elements, percussions, mixes. I wrote down everything that struck me. This took me on a journey and inspired me to produce Trance tracks which I currently do. It's there in my walks, in the car or bus on my way home. All the tracks are excellent and inspiring for me and when I'm composing trance songs, I listen to their music and bam, I find what I'm looking for.
Die Braut on Facebook: https://www.facebook.com/pages/Die-Braut/53959173655?pnref=lhc
Neural Embryonic on Facebook: https://www.facebook.com/neuralembryonicband?fref=ts
Xian Trance on Facebook: https://www.facebook.com/pages/Xian-Trance/299261716756993?fref=ts
Britta Tabrit
30/07/2015
---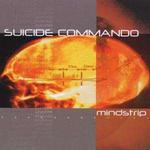 ---