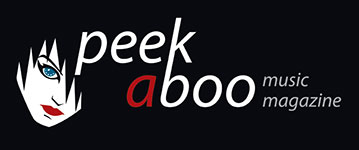 like this vinyl review
---
CROOKED WEATHER
Long Garden (12")
Music
•
Vinyl
Folk
•
Singer Songwriter
[80/100]

Self-released
18/11/2015, William LIÉNARD
---
Crooked Weather is a five-piece band from Hull (East Yorkshire, UK). On the second album Long Garden, Will (vocals/guitar), Dan (vocals/bass), Holly (vocals/ukulele), Roy (harmonica) and Pete (djembe) create beautiful folk songs, provided with meaningful lyrics and wonderful harmonies, mostly played on acoustic instruments. In the British press, the band was called a contemporary version of the Incredible String Band, and in terms of influences, references were made to Nick Cave, Grace Slick and Fleetwood Mac (in the vocals) and to Eagles, Dire Straits and Crosby, Stills and Nash in terms of musical approach. High time to check out Crooked Weather.
Title Song Long Garden starts with an acoustic intro (guitar) and sounds like a traditional folk song with a nice lead vocal and beautiful harmonies, simple and disarming, while the slightly faster Red Lead Rose gets an emphatic guitar sound and the beautiful vocals of Holly Blackshaw on top, and indeed, she sounds a bit like Grace Slick or a restrained Nico. In Control Your Blues, the djembe creates an atmospheric mood, perfectly supported by the country-like harmonica of Royston Lion and the dreamy vocals of Will Sheets & Holly.
A very nice track as a perfect stepping stone to the beautiful galloping composition # 10, with a spicy dark bass underneath, growling vocals and a softly crying harmonica. Blood on the Tracks (no, not the Dylan song!) benefits from beautiful harmonies and a distinctive distorted blues rock guitar that contrasts nicely with the country-like melody.
Chipotle floats on a rhythm & blues sound, with quiet percussion, a Morricone-like and later bluesy harmonica over which Will Blades spreads his vocals in an almost imperceptibly way: dreamy and musing. In The Way Things Go, the ukulele and harmonica resound in the intro, followed by strummed guitars and again the beautiful vocals of Will and Holly in a nice rhythm, and Fool's Hope takes us to the land of cowboys and gently trotting horses, with a jazzy acoustic guitar in the interlude. Dream My Life Away is more up tempo, a quiet singer-songwriter ballad with the beautiful sound of the acoustic guitar and the djembe, and stunning vocals. The most beautiful track. When Will I See You Again is the last track on the album, again with a beautiful melody, room for an acoustic guitar, djembe and silence, while the electric guitar adds gentle touches. An atmospheric composition that ends Long Garden in a pleasant way.
Album tracks:
1. Long Garden
2. Red Lead Rose
3. Control Your Blues
4. # 10
5. Blood on the Tracks
6. Chipotle
7. The Way Things Go
8. Fool's Hope
9. Dream My Life Away
10. When Will I See You Again
www.crookedweather.com
www.soundcloud.com/crookedweather
www.crookedweather.bandcamp.com
https://www.youtube.com/watch?v=mHl-Afu5c2w
William LIÉNARD
18/11/2015
---
Crooked Weather is een vijfmansformatie uit Hull (Oost-Yorkshire, UK). Op hun twee album Long Garden maken Will (vocalen/gitaar), Dan (vocalen/bas), Holly (vocalen/ukulele), Roy (harmonica) en Pete (djembe) prachtige folksongs, voorzien van zinvolle teksten en wondermooie harmonieën, overwegend gespeeld op akoestische instrumenten. In de Engelse pers wordt de band vergeleken met een hedendaagse versie van de Incredible String Band, en qua invloeden wordt er verwezen naar Nick Cave, Grace Slick en Fleetwood Mac (de vocalen) en naar Eagles, Dire Straits en Crosby, Stills and Nash qua muzikale aanpak. De hoogste tijd dus om Crooked Weather op de rooster te leggen.
Titelsong Long Garden begint met een akoestisch intro (gitaar) en klinkt als een traditionele folksong met een mooie lead vocal en prachtige harmonieën, eenvoudig en ontwapenend, terwijl het iets snellere Red Lead Rose nadrukkelijker gitaargeluid krijgt en bovenop de prachtige stem van Holly Blackshaw, die inderdaad een beetje klinkt als een femelende Grace Slick of een ingehouden Nico. In Control Your Blues creëert de djembe een atmosferische stemming die perfect gesteund wordt door de countryachtige harmonica van Royston Lion en de dromerige vocalen van Will Bladen & Holly. Een heel mooie track als een perfect opstapje naar de prettig hollende compositie #10, met een pittige donkere bas onderaan, grommende vocalen en een zacht huilende harmonica. Blood on the Tracks (nee, niet de Dylan-song!) profiteert van een mooie samenzang en een opvallende distorted bluesrockgitaar die mooi contrasteert met de countryachtige melodie.
Chipotle dobbert op rhythm & blues-geluid, rustige percussie, een Morricone-achtig en later bluesachtig harmonica waarover Will Bladen z'n vocalen op een bijna onopvallende manier uitspreidt: dromerig en mijmerend. In The Way Things Go nemen de ukelele en de harmonica de intro voor hun rekening, gevolgd door de getokkelde gitaar en opnieuw de mooie samenzang van Will en Holly op een prettig ritme, terwijl Fool's Hope ons meevoert naar het land van cowboys en voorzichtig dravende paarden, met een jazz-achtige akoestische gitaar in het tussenspel. Dream My Life Away is meer uptempo, een rustige singer-songwritersballade met prachtig geluid van de akoestische gitaar en de djembe en bloedmooie vocalen. De mooiste track. When Will I See You Again is de laatste track op het album, met opnieuw een prachtige melodie, waarin plaats is voor akoestische gitaar, djembe en stilte, en waaraan de elektrische gitaar voorzichtig accenten toevoegt. Een atmosferische compositie die Long Garden op een aangename manier afsluit.
William LIÉNARD
18/11/2015
---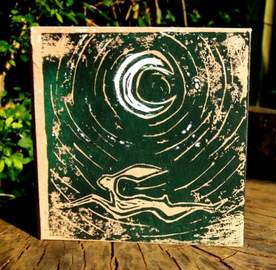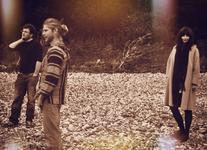 ---