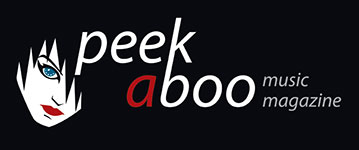 like this 7 inch review
---
CRYSTAL SODA CREAM
Rationale Arbeitsschritte
Music
•
7 inch
Cold Wave
•
Neue Deutsche Welle
•
Post Punk
[84/100]

KIM Records
06/01/2016, Didier BECU
---
Everything returns one day, even Neue Deutsche Welle. With a name like Crystal Soda Cream, you might suspect some sugar-sweet pop that makes you sick, but this post-punk band from Vienna is rather one that makes you feel alive. Two years ago this trio released the album Escape From Vienna on Totally Wired Records, and now there is a brand new single on KIM Records.
The sound of the band is often compared to the cold wave period of The Cure (you can hear that on the B-side Eyeline Statues that could have been a Pornography track), but the flipside Rationale Arbeitsschritte is something completely different. Dark post-punk with a nod to the German punk noise of Malaria!
This single could have been released in 1981, but it is a new band. With some luck Crystal Soda Cream can play next to Ash Code or She Past Away. Quite sublime!
Didier BECU
06/01/2016
---
Alles keert ooit terug, zelfs de Neue Deutsche Welle. Met een naam als Crystal Soda Cream verwacht je misschien eerder zeemzoete pop die je misselijk maakt, maar deze postpunkband uit Wenen is er eerder eentje die je wakker schudt. Twee jaar geleden bracht dit trio op Totally Wired Records de lp Escape From Vienna uit, en nu is er een gloednieuwe single op KIM Records.
Het geluid van de band wordt vaak vergeleken met de coldwaveperiode van The Cure (en dat hoor je zonder twijfel op het B-kantje Eyeline Statues dat zo op Pornography kan), maar Rationale Arbeitsschritte is toch iets helemaal anders. Donkere postpunk met een knipoog naar het Duitse punklawaai van Malaria!
Deze single kon met het grootste gemak in 1981 uitgebracht zijn, maar het gaat wel degelijk om een nieuwe band. Met wat geluk kan Crystal Soda Cream meespelen in de mooie vijver van Ash Code of She Past Away. Tamelijk subliem dus!
Didier BECU
06/01/2016
---