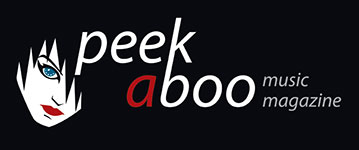 like this cd review

---
CUéLEBRE
Oinos
Music
•
CD
Folk / Ethnic / Tribal
•
Medieval
•
Neofolk
[89/100]

Art Gates Records
03/12/2014, Filip VAN MUYLEM
---
Cuélebre is a Spanish medieval Pagan folk band that seeks its inspiration in the roots of the Iberian Peninsula and its mythology, showing votive lyrics based on deities of a pre-Roman origin. That's something you'll find out for yourself when you start listening to the tracks. The Celtiberian background universe is real. The music comes through a compendium of medieval instruments and atmospheric sounds, recreating pre-Christian rituals, converging life and death. They use old instruments like the hurdy gurdy and an Irish bouzouki. Sometimes it's a man who sings (Paco Fernández), but mostly it's a nice female voice (Marta Gálvez) that enchants us.
The opening track Fodder For The Raven could be used in Spartacus or The Vikings, just listen to it and you'll hear it yourself. Tigino reminds me a bit of Daemonia Nymphe, but with a more tribal sound. Amergin's Chant is a softer track, with Pagan ritual influences. Dekam Kwennos is based on a nice flute and tribal percussions. Marta's voice really sounds heavenly. Kurgan is a nice instrumental that is ideal for a gig. Immrama is another proof of Marta's heavenly voice, let yourself go on the rhythm of the beats. Idisi sounds very traditional, with nice percussions. Ochlam is another instrumental, with a spooky undertone. One of the highlights is for sure the party track called Durbed where both singers give the best of themselves. The last track Bosque Y Piedra reminds me again of Daemonia Nymphe, in a Spanish version of course. It's beautiful, enchanting, magical... These last 3 words describe my feelings when thinking about the tracks on this great CD. Trolls et Légendes will have another great and magical moment!
Here you find an overview of what can be found on our website about The Trolls et Légendes-Festival 2015:
Friday:
Naheulband (f), Feuerschwanz (d), La Horde (b)
Saturday:
Eluveitie (ch), Tanzwut (d), Huldre (dk), Nook Karavan (b)
Promo links:
album review Tanzwut Freitag der 13.
album review Tanzwut (Eselmesse)
Sunday:
Corvus Corax (d), Rastaban (b), Cuélebre (sp), Cesair (nl)
Promo links:
These bands will play during daytime:
A great compilation:
La Guilde Folk - Wild Folk Pagan VOL III with Cesair, Rastaban, Cuèlebre … Click here
Filip VAN MUYLEM
03/12/2014
---