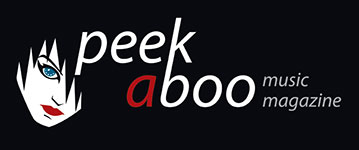 like this cd review
---
CULTURE
On The Frontline
Music
•
CD
Reggae
[80/100]

Island Records
18/06/2015, Paul PLEDGER
---
Culture's roots reggae style sat neatly alongside other similar Jamaican outfits in the '70s without ever setting the world alight. However, they had a secret weapon - singer, lyricist and catalyst Joseph Hill. In Hill they had the Al Green of reggae, his velveteen tonsils brought warmth and resonance to the classic crossover album Two Sevens Clash, ensuring a legacy that has been revered by both black and white audiences for the past few decades. And then they switched fortunes by changing producer in favour of Sonia Pullinger, one of few female reggae producers who sweetened their sound but retained the edge required to reach a wider audience.
At first glance, On The Front Line appears to be straightforward enough - the three Culture albums issued via the Virgin empire in the seventies, scooped up and spread across a couple of discs. Job done? Almost. The real sweetener is the inclusion of the unreleased hard-to-find High Note label set Black Rose. Although scheduled for release on Front Line Records, this precursor to their major-label dalliance has eluded reissue programs, until now. The mysterious FL 1049 (its proposed catalogue number) is typical Culture - music with a message with Rastaman at its heart. (Wipe Your) Weeping Eyes and Still Rest On My Heart are as terrific as it gets, jam-packed with lilting rhythms and vocal harmonies that could stops wars.
The other three albums you may or may not be familiar with, the best of which is the third Virgin best-seller International Herb which spawned a huge dancehall hit of the same name. Pullinger's unfussy production made full use of Hill's powerful voice and the brassy but laid-back arrangements didn't impede listening pleasure in the slightest. Previous album Cumbolo and the Virgin debut Harder Than The Rest are a little rougher and tougher with big anthems Natty Never Get Weary and Stop The Fussing and Fighting being highlights.
Very little of Culture's catalogue is anything less than inspirational roots although taken in one go, On The Front Line can run on a bit - I'd recommend picking out each of the four albums individually. WithCultre, The Mighty Diamonds, The Abyssinians and the like, Virgin's Front Line was a serious contender for the reggae and dub crown, lacking only Trojan's breadth and Island's hard-hitting and lucrative roster. Buy this (and Two Sevens Clash).
This review also appeared also on Flipside Reviews.
Paul PLEDGER
18/06/2015
---