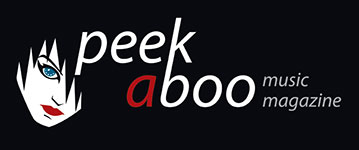 like this cd review
---
CUTTING CREW
Add To Your Favourites
Music
•
CD
Blues
•
Rock
[80/100]

Cherry Red Records
08/12/2016, Wim GUILLEMYN
---
A first single that becomes a world hit can be a dream or a nightmare that haunts you forever. I do not know what it meant for Cutting Crew, the fact is that they have never equaled the success of I Just Died in Your Arms Tonight. It's not that they stopped, as the second album The Scattering (1989) is generally more appreciated then the debut Broadcast (1986). Did you know that Nick Van Eede (songwriter and vocalist) worked with Mika, Marillion and Cher? After a handful of albums and some hiatus, Cutting Crew is back. After more than ten years, Add To Favourites is their fifth album.
What do we hear on this album? A mature band with songs that are somewhere between Van Morrison, Robert Cray Band and Gary Moore. It certainly is not an album with songs like I Just Died In Your Arms Tonight. No pop/rock album, but melodic and mature songs with fine vocals, sax and bluesy guitar work.
The opener and also the first single, Till The Money Runs Out, has a nice flow, beautiful vocals and a catchy chorus. Biggest Mistake of My Life has the same characteristics. Some songs contain a lot of blues guitars: Looking For a Friend or the magnificent ballad As Far As I Can See. Only For You is a ballad with a moody slide guitar, a delicate piano sound and horns. The lyrics are honest love songs.
Cutting Crew will not score a world hit with this album, but it creates honest, traditional music. For me, this is the best album they have made so far. I Just Died in Your Arms remains a classic because I have sentimental memories about it... But musically, Add To Your Favourites gives me more pleasure than Broadcast.
Wim GUILLEMYN
08/12/2016
---
Een wereldhit scoren met je eerste single lijkt soms een droom en in het andere geval soms een beetje een nachtmerrie die je je hele carrière blijft achtervolgen. Ik weet niet welke van de twee voor Cutting Crew geldt, feit is dat ze het succes van I Just Died in Your Arms Tonight nooit meer hebben geëvenaard. Het is niet dat ze niet verder deden. Hun tweede album The Scattering (1989) wordt algemeen hoger ingeschat dan hun debuut Broadcast (1986). Wie wist trouwens dat zanger Nick Van Eede al samenwerkte met Mika, Marillion en Cher? Na een handvol albums en wat rustpauzes, is Cutting Crew opnieuw bezig. En na ruim tien jaar is er nu hun vijfde album Add To Favourites.
Wat krijgen we te horen op dit album? Een volwassen band met nummers die zich ergens tussen Van Morrison, Robert Cray Band en Gary Moore nestelen. Wat is het zeker niet? Een album met nummers zoals I Just Died In Your Arms Tonight. Geen pop/rockalbum dus, maar wel melodieuze en volwassen songs met fijne zang, sax en bluesachtig gitaarwerk.
De opener en tevens de eerste single, Till The Money Runs Out, heeft een leuke flow, mooie samenzang, een catchy refrein en blazers. Ook Biggest Mistake of My Life heeft die kenmerken. Sommige songs klinken nogal bluesy zoals Looking For a Friend of de magnifieke ballade As Far As I Can See. Only For You is een ballade met een stemmige slidegitaar, fijne piano en blazers. De teksten zijn eerlijke liefdesliedjes en de zang is zowel degelijk als geschikt.
Cutting Crew zal met dit album geen wereldhit scoren, maar wie van eerlijke, traditionele muziek houdt, moet weten dat dit het beste album is dat ze tot dusver hebben gemaakt. I Just Died in Your Arms blijft voor mij een wereldsong en niet alleen omdat ik er sentimentele jeugdherinneringen aan heb overgehouden, maar muzikaal kan Add to Your Favourites mij misschien nog meer plezieren dan Broadcast.
Wim GUILLEMYN
08/12/2016
---