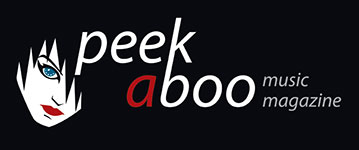 like this movie classics review
---
CY ENDFIELD
JET STORM
Movie
•
Movie classics
Drama
Simply Media
28/07/2015, Didier BECU
---
With films like Gandhi, A Bridge Too Far or Oh! What A Lovely War Richard Attenborough is regarded as one of England's best directors, but of course he was an excellent actor too. Younger readers may know him as John Hammond from the Jurassic Park-franchise, but he was obviously more than that. Already in the 40s Attenborough appeared almost annually in films that are little masterpieces. If you want to rediscover his early work, you can rub your hands, because the British Simply Media are releasing two of his older films on DVD on 17 August in restored form (Jet Storm and Dancing With Crime).
Sometimes people say that Jet Storm is the forerunner of the famous Airport-movies, the popular films in which a plane was hijacked every time. Attenborough had in his youth the ideal face to perform a madman (who does not believe that, just needs to see 10 Rillington Place). And madness is the least you can say about Ernest Tilley (Attenborough). The guy has been in an asylum for years because he could never handle the death of his child, who was the victim of a drunk driver who committed hit and run. The culprit was never punished for his actions, and therefore Tilley wants to teach him a lesson by bringing a bomb on a plane. The guy does not care that other passengers die, because where was humanity when he needed it?
With a minimum of money (the plane looks like a toy rig), but with excellent actors like Stanley Baker, Hermione Baddeley, Paul Eddington, Diane Cilento and of course Attenborough, Cyfield (author of the Zulu-movies) made a thriller which keeps you in suspense during 85 minutes. Jet Storm is not really an action film, but rather a psychological drama like Twelve Angry Men with Henry Fonda. A film to think about, but also one that is exciting until the last minute, because Attenborough squeezes everything of himself to convince as a psychopath. No one really knows whether Tilley really has smuggled a bomb on board or not, but even if that is not the case, the unleashed panic brings him an extra weapon.
The film is a bit corny, for instance the captain may pinch the bum of the stewardess, but that never works disturbing. The film was best known for the title song that is sung by Marty Wilde (indeed, the papa of Kim!)
Jet Storm is a forgotten thriller, but certainly one that is worth discovering.
Didier BECU
28/07/2015
---
Met films als Gandhi, A Bridge Too Far of Oh! What A Lovely War zouden we wel eens durven vergeten dat één van Englands beste regisseurs ook een sublieme acteur was. De jongste lezers zullen natuurlijk Richard Attenborough vooral als John Hammond uit de Jurassic Park-franchise kennen, maar hij is meer dan dat. Al vanaf de jaren 40 schitterde Attenborough in tal van kleine films die eigenlijk vergeten meesterwerkjes zijn. Diegenen die deze films willen ontdekken, kunnen zich alvast in de handen wrijven, want Simply Media bracht onlangs in een gerestaureerde versie twee van zijn oudere werken (Jet Storm en Dancing With Crime) op dvd uit.
Sommige filmkenners beweren wel eens dat Jet Storm de voorloper van de Airport-films was: de populaire filmreeks waarin keer op keer een vliegtuig werd gekaapt. Attenborough had in zijn jonge dagen de ideale tronie om een psychopaat te vertolken. Wie dat niet wil geloven, moet maar eens 10 Rillington Place uitproberen. Krankzinnigheid is wel het minste wat je van Ernest Tilley (Attenborough) kan zeggen. De kerel bracht heel wat jaren in een inrichting door nadat zijn kind door een stomdronken chauffeur werd doodgereden. Vooral omdat de dronkaard vluchtmisdrijf pleegde, kon Tilley dat verlies nooit aanvaarden, zeker niet omdat de dader nooit werd gestraft. Tilley besluit dat de tijd voor wraak is gekomen en stapt op een vliegtuig met een bom. De man trekt er zich niets van aan dat hij daarmee andere passagiers de dood injaagt, want waar was de mensheid toen hij ze nodig had?
Met een minimum aan middelen (het vliegtuig ziet er uit als speelgoed), maar met schitterende acteurs als Stanley Baker, Hermione Baddeley, Paul Eddington, Diane Cilento en natuurlijk Attenborough zelf, zorgde Cyfield (de regisseur van de Zulu-films) voor een thriller die de kijker 85 minuten in spanning houdt. Jet Storm is zeker geen actiefilm, maar eerder een psychologisch drama zoals Twelve Angry Men met Henry Fonda. Een film om over na te denken, die tevens tot de laatste minuut spannend is en met een Attenborough die er alles aan doet om een overtuigende psychopaat neer te zetten. Niemand die echt weet of Tilley een bom aan boord heeft gesmokkeld, maar dankzij de losgebroken paniek beschikt de gek wel over een extra machtig wapen.
De film is grappig gedateerd, zo mocht de kapitein ongegeneerd in de poep van de stewardess knijpen zonder dat hij een lap rond zijn oren krijgt, toch werkt het nog steeds allemaal.
Jet Storm is een vergeten thriller, maar die zeker het (her)ontdekken waard is.
Didier BECU
28/07/2015
---
---