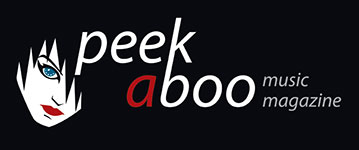 like this cd review
---
DAEMONIA NYMPHE
PSYCHOSTASIA
Music
•
CD
Ethereal / Heavenly Voices
•
Folk / Ethnic / Tribal
•
Medieval
[90/100]

Prikosnovénie
28/08/2013, Filip VAN MUYLEM
---
Earlier this year i had the chance to interview this band and see them on stage during the great Trolls et Legendes Festival in Mons (Belgium). It was like a dream and now I got finally their new cd and yet I feel like still floating on some cloud, living a great dream!
Dead Can Dance is for sure a reference, but I would love it if people would start to refer to Daemonia Nymphe only, and that is what I hope that will happen soon. The least thing you can say is that this new album is top quality! Not to forget to mention the great artwork and nice pics.
It starts with a mysterious chant/hymn in a language I don't know: but it grabs you and puts you right in the circle. Zephyre's Enlightening Anemos' is a great opening song.
'Nemesis Rhamnesia' has musically speaken some influences filed under 'Dead Can Dance'. The ancient vibe and Arabic sound blend perfectly with the accoustic guitar and the narrative voice.
'Thracian Gaia' starts accoustic, but pretty fast other instruments join in. The backing vocals are very Dead Can Dance minded. I love it, for sure! They described this one as an hymn to Gaia. I love the bag-pipes (askaulos).
'Selene's Awakening Horos' somehow reminds me of a French movie from the black and white days with Bourvil in it (ckeck out their own video on YouTube).
'Politeia of the unnamed' makes me float and dream of nice things, don't ask me why. It could be because of the nice and very sexy female chants, maybe it's also because of the dulcimer? This one is so sweet and warm.
'Deos Erotas' has a more medieval and folky touch, I feel like I want to dance, I'm just not sure on how to. Love the combination of the instruments on it, just as the floating backing vocals. Specialised DJ's might use this one during festive party's as 'Boombals'.
'Nature Metamorphosis' has a more Dead Can Dance touch, for sure during the first minutes with the voice chanting and almost lamenting. The trembling voice is very good idea to use whilst creating the right vibe. I aslo love the acceleration and Luka Aubri's Slideridoo. The right mood is set.
'Enchanting Oneiro' is not only enchating Oneireo, but also veryone who listens to it. I made a try out and it worked out. It's the magical play between vocals (o so sweet) and instruments (very introvert). This is a real beauty, moves you to tears if you listen too much to it.
'Psychostasia' starts with a lot of people chanting, almost hypnotic. The riff sounds a bit like the start of a western or Mission Impossible, this idea goes fast away when other instruments join forces.
'Hypnos' is a real hypnotic one, perfect for darkness, siiting alone in a big house, a bit creepy and very mysterious...
Drifting away!
It's a great piece of art! I have to thank Spyros for sending it to me! I could drop names of all the people who added their magical input, but you better buy the album and read the booklet to check this out...
http://www.peek-a-boo-magazine.be/en/reviews/saltatio-mortis-daemonia-nymphe-folk-noir-asynje-trolls-et-legendes-30-3-2013-at-mons-belgium/
http://www.peek-a-boo-magazine.be/en/photos/daemonia-nymphe-trolls-legendes-mons-belgium-2013/
http://www.peek-a-boo-magazine.be/en/interviews/daemonia-nymphe/
Filip VAN MUYLEM
28/08/2013
---