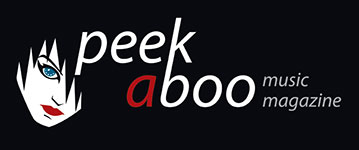 like this movie review
---
DAMIAN SKINNER
Rape & Revenge
Movie
[73/100]

11/02/2013, Didier BECU
---
Due to strange reasons (I guess it just sounds better) the horrormovie Red Ridge has been retitled as Rape & Revenge. It's clear that with this marketing trick the makers are trying to convince the horrorfans that this lowbudget movie has the same spirit as The Last House On The Left and that other classic I Spit On Your Grave. It certainly has and even lots more!
The foreword from this movie says that Rape & Revenge isn't suitable for people with weak nerves and (!) pregnant women. Stuff for sick people, you say? We guess so, but it is also the type of movie which never gets boring. The story's quite simple, but then again we don't need complicated scenarios for nailbiting horrorflicks, not?
If you have to learn one thing from this movie then it must be the fact that you better don't take the short way home and certainly ignore all signs telling you you that you can get free puppies. Changes are big you'll end up with Avery and his crazy gang. They molest women and shoot their boyfriends in cold blood. We are aware that some of you will be offended by this cruel violence of the movie cos the truth is: this is violence for violence's sake. But so what? If you are watching a goremovie you wanna be shocked or thrilled and that's what you get.
Synopsis
Red Ridge chronicles the scandalous true events currently taking place in small towns along the Texas/Mexico border. Innocent young women are being kidnapped and forced into sexual slavery and prostitution. Like the independent films Monster and Boys Don't Cry, Red Ridge exposes the darkest side of man's inhumanity to man with shocking clarity and spine chilling horror.
The movie is released by Filmfreaks.
Didier BECU
11/02/2013
---
Het is niet echt duidelijk waarom men de horrorfilm Red Ridge tot Rape & Revenge heeft omgedoopt, alhoewel we sterk vermoeden dat dit een sluwe marketingtruc is. Met zo'n titel bekom je immers automatisch de aandacht van de griezelfans, zij verwachten immers hetzelfde lekkers dat klassiekers als The Last House On The Left en I Spit On Your Grave boden. En jawel, dat is het geval.
Het voorwoord bij deze griezelprent spreekt voor zich. De film is immers uiterst ongeschikt voor mensen met zwakke zenuwen en (!) zwangere vrouwen. Voer voor zieke mensen, zeg je? Reken maar van ja, alleen is Rape & Revenge het soort film dat geen seconde verveelt (en dat kunnen we niet van alle prenten die door critici worden aanbevolen zeggen), niet waar? Het verhaaltje is uiterst simpel, maar er is dan ook geen mens op aarde die ingewikkelde scenario's verwacht als hij een gorefilm in zijn dvd-lader stopt.
Als je al een lesje uit dit griezelfestijn moet trekken, dan is het wel dit: neem altijd de korste weg naar huis en negeer alle borden die erop wijzen dat je gratis puppy's kan verkrijgen. Doe je dat niet dan zou je wel eens in de handen van Avery en zijn krankzinnige bende kunnen terechtkomen. Deze zieke zielen houden ervan om de vrouw op allerlei manieren te martelen. Hun vriendjes worden meteen in koelen bloede doodgeschoten. Het is een waarheid als een koe dat heel wat mensen gechoqueerd zullen zijn door de gewelddadige en bloederige beelden. Het is zelfs zo dat Rape & Revenge een verheerlijking van geweld is. Maar wat zou het? Bij een gorefilm verwacht je toch zo'n onderwerpen? En dat krijg je in overvloed.
Een tip voor de horrorfreaks.
De film is in de Benelux uitgebracht door Filmfreaks.
Didier BECU
11/02/2013
---